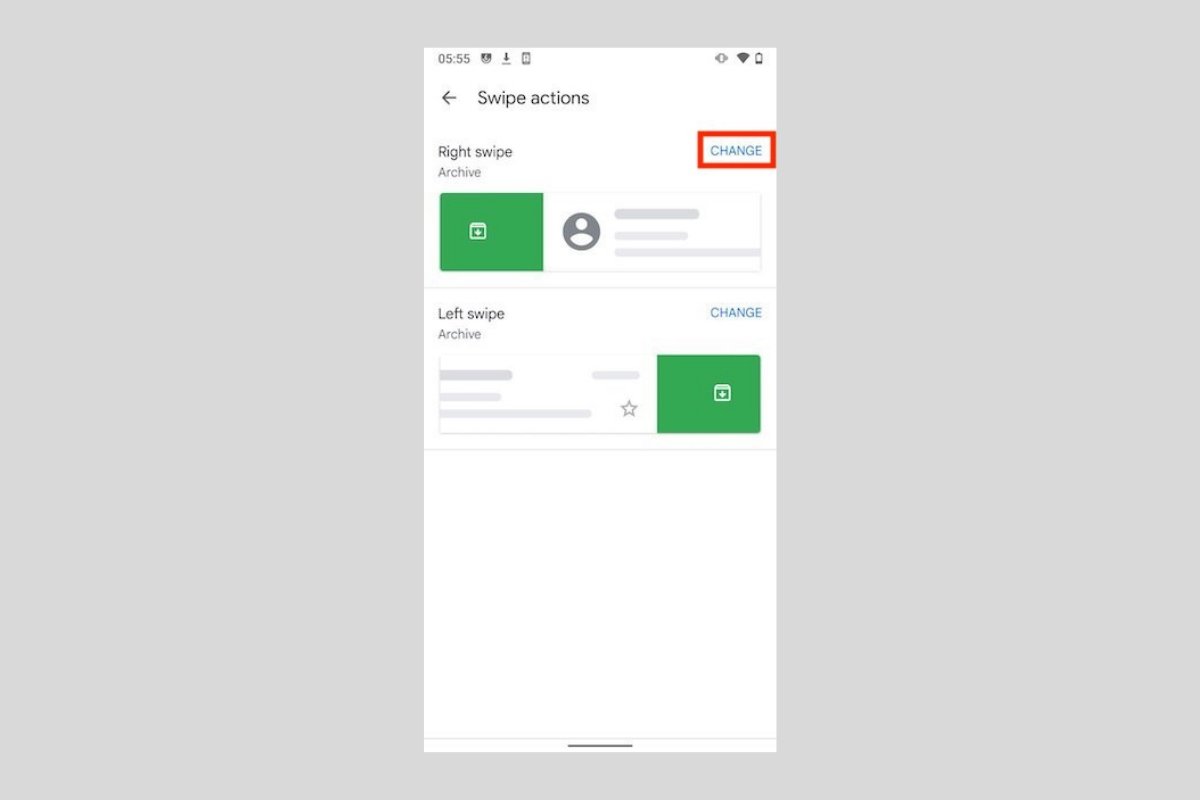 Gmail features some gestures to perform quick actions on your emails. Specifically, it lets you swipe left or right in any conversation, thus activating some of its features. By default, the actions set whether you swipe to one side or the other is to archive. Of course, this aspect of the application can be easily customized. Here, we explain how to do it.
The first step is to access the Gmail settings. To do this, open the side menu and tap Settings.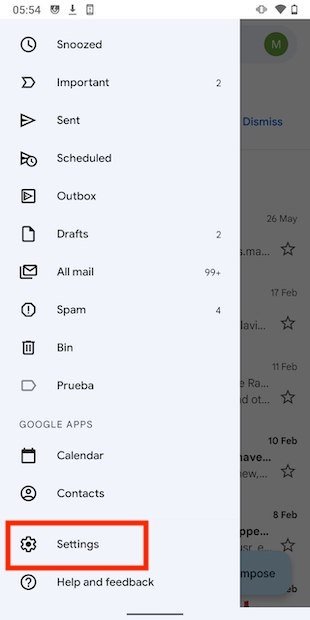 Access Gmail's settings
Open the general settings of the application by tapping on the first entry in the list that appears on the screen.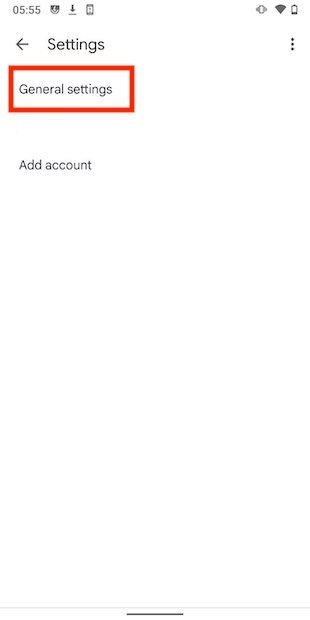 App's general settings
Now, look for the swipe settings with the name Swipe actions.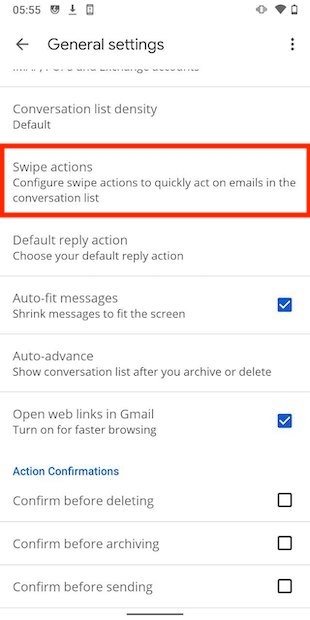 Swipe actions
As you will see, Gmail lets you individually customize the action that is triggered when swiping in both directions. To modify any of them, tap on the Change button.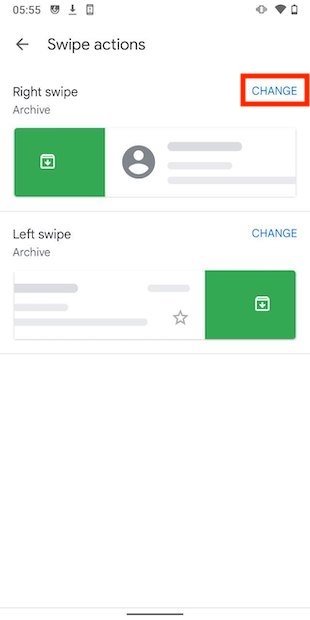 Select an action depending on the direction
In the pop-up list, select the action you prefer.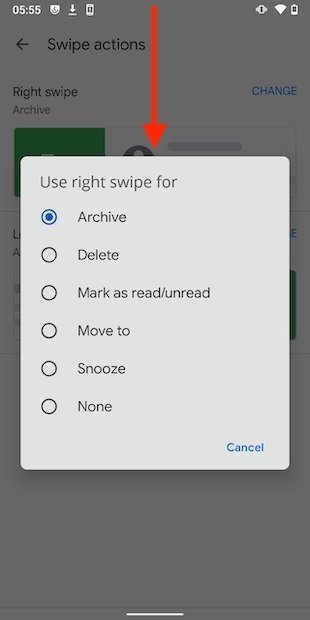 List of options
Gmail lets you set for each gesture the following functions of your application:
Archive. Send the conversation to the archive. This is the default setting for most accounts.
Delete. Moves the selected email to the trash.
Mark as read/unread. Mark the message as read or unread. Performs the action opposite to the state the mail is in. Swiping on an unread conversation marks it as read, and vice versa.
Move to. Open the menu to select the destination of an email to move it to another location.
Snooze. Displays the menu for postponing a message.
None. It is possible to leave gestures disabled without any action assigned to them.