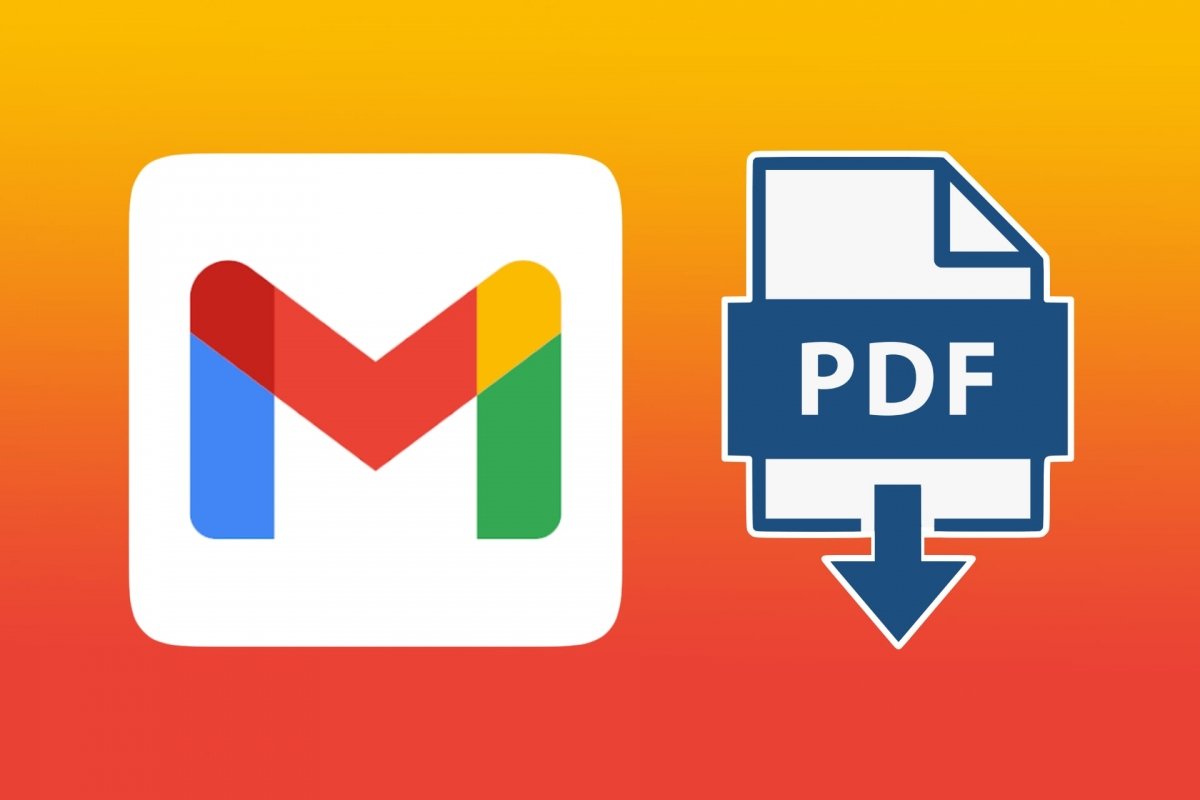 Creating a PDF copy of your emails from the Gmail application is not a natively implemented option. However, it is possible to do this relatively easily with the message printing function. All you have to do is access the email you want to be displayed on the screen.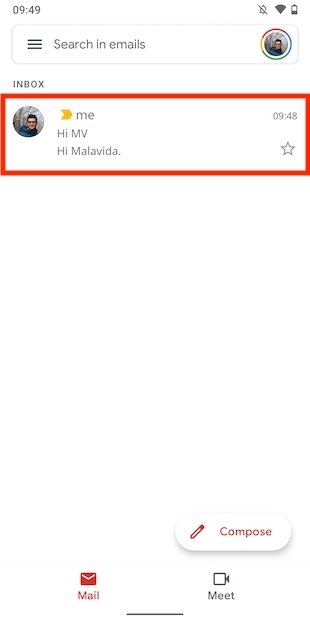 Open the email
Then, tap on the icon with the three vertical dots. With it, you will access the additional options menu of the email.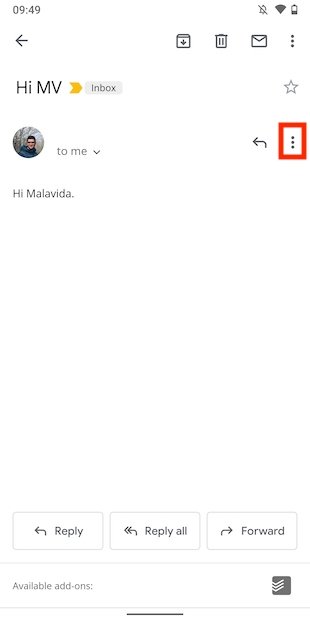 Open the email's menu
In the list, select Print to start the Android print wizard.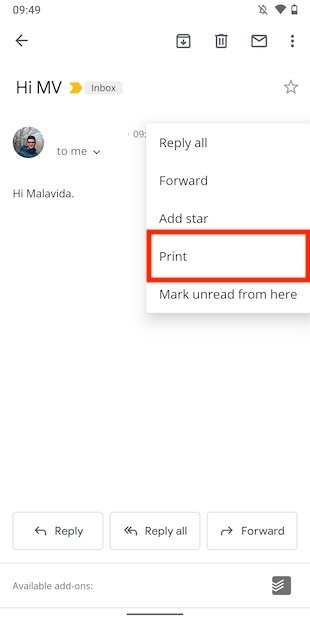 Print the email
Once there, you must choose the right printer. Tap on Select a printer to make the selection.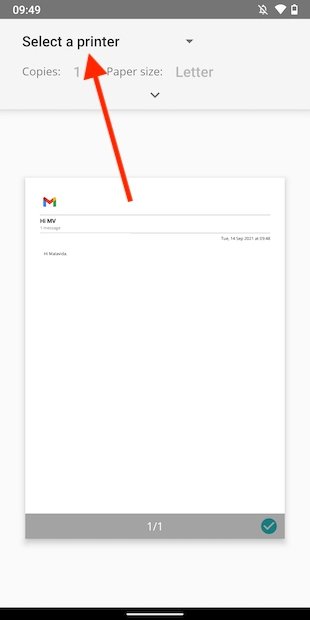 Select a printer
Among the printers configured in Android (as you can see, in our case we had none) you will find the PDF printer. You will see it identified as Save as PDF. This is a virtual device, that so to speak, "prints" any document in PDF format.
Choose a PDF printer
Modify the printer parameters if necessary. For example, it is possible to specify which page range should be exported to PDF and what the paper size should be. All these settings will affect the final appearance of the exported file. When you have everything ready, select the download button.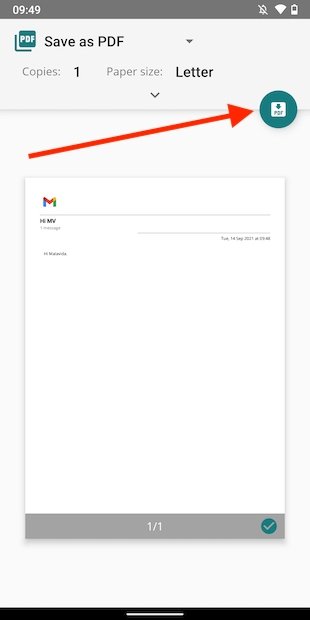 Save as PDF
Use the file browser to select the directory where the document should be stored. Tap on Save to confirm.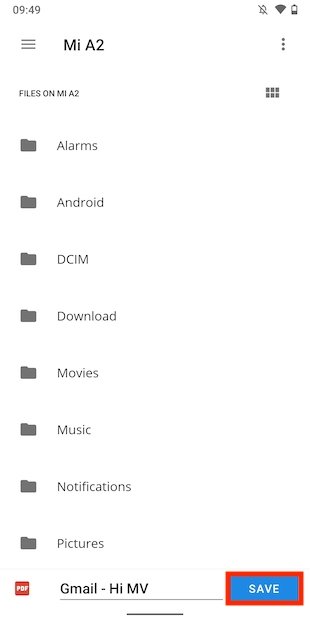 Choose a destination
Your email will be available in PDF in the folder you have selected. Remember that the export includes some relevant information about the email, such as the sender's and receiver's addresses. On the other hand, when exporting an email using this method, images are also attached. Please, keep it in mind if you intend to share the file with third parties.