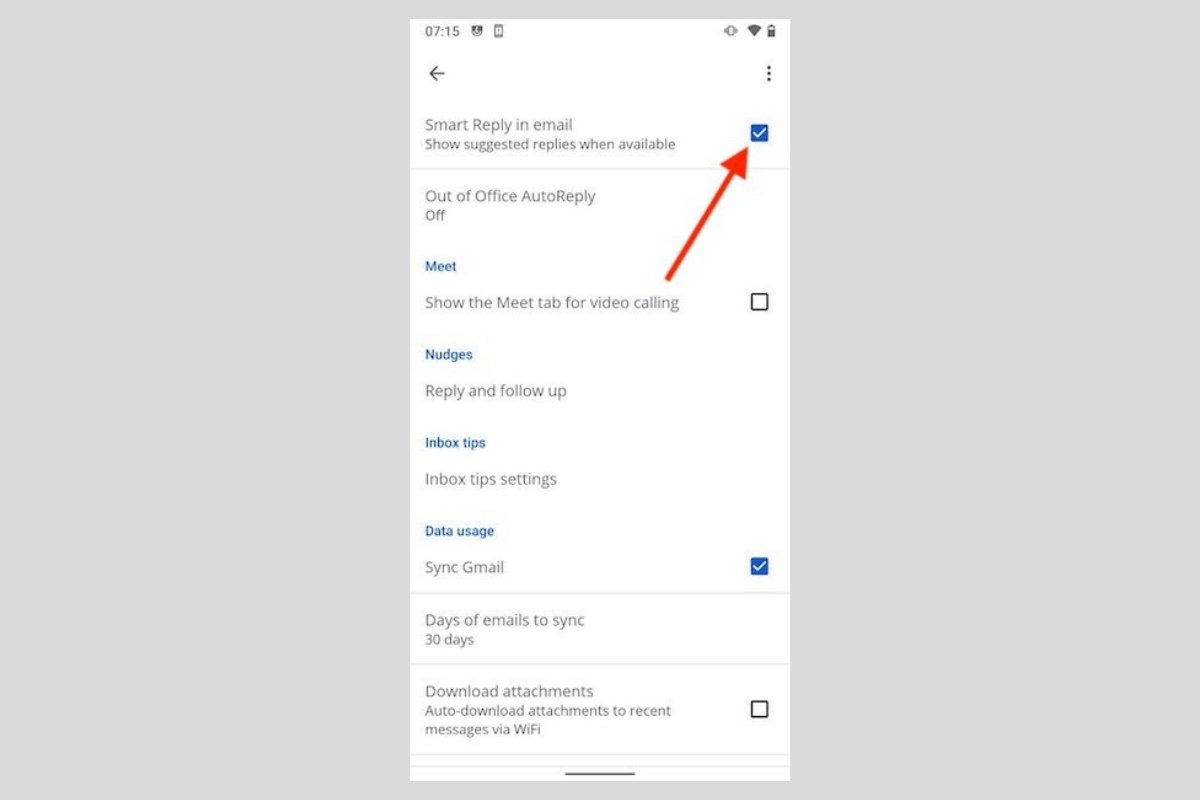 The smart replies in Gmail are one of its most interesting features. In general, Google includes such features to improve user productivity and make the e-mail application more agile. With smart replies, Gmail displays suggested responses to quickly reply to incoming messages. For example, if you receive an email with a file attached, the application would advise you to reply with "Thank you very much" or "Ok, received".
To know the most appropriate responses, the service must read the content of the message. Of course, this can be a problem for many users, as they feel that their privacy is being violated. However, you should know that Gmail already scans your emails for other issues, such as automatic spam detection. If that is your motivation for turning off smart replies, we are afraid that changing this setting will not affect your privacy, either for better or worse. In fact, if you want to enjoy a private email, we recommend that you register on other platforms.
Disabling smart replies in Gmail
In case you want to disable smart answers anyway, follow the steps below. First, visit the application settings. Open the options side menu and tap Settings.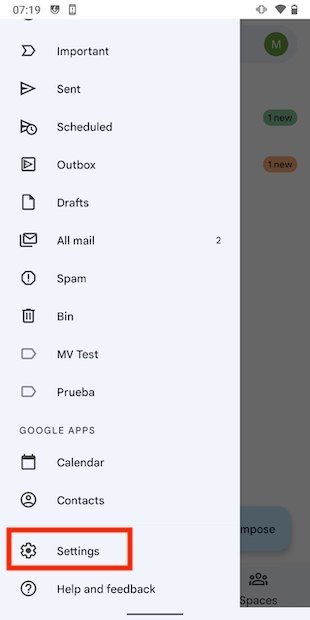 Open Gmail's settings
Next, click on the Gmail account in which you want to modify this option. Please, note that you need to perform the process mentioned in this article with each Google account you use on your device. On the other hand, smart replies are not available on the e-mail addresses of other providers.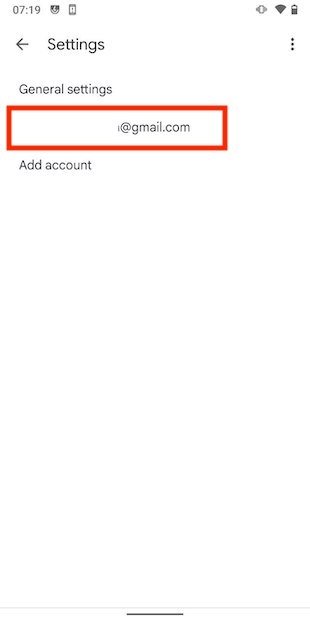 Select your Gmail account
Once you are on the list of options, uncheck the Smart Reply in email option.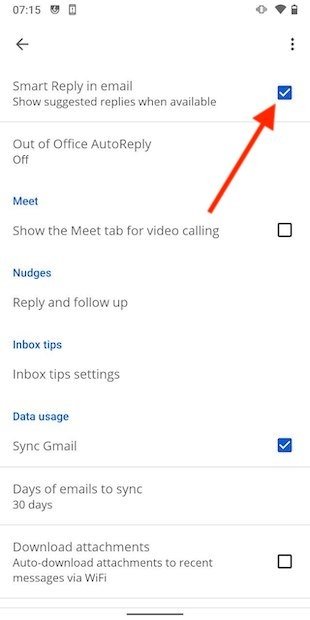 Disable the smart reply
From that moment on, Gmail will stop sending suggestions for you to reply to your emails.
Enabling smart replies in Gmail
On the contrary, if you want to enable Gmail's smart replies, you need to access the settings once again, press on the email address and go back to the option Smart Reply in email.
Enable smart replies
In this case, you have to check the bock on the right hand-side of the screen. From that moment onward, Gmail will provide you with suggestions to quickly repley to your emails.