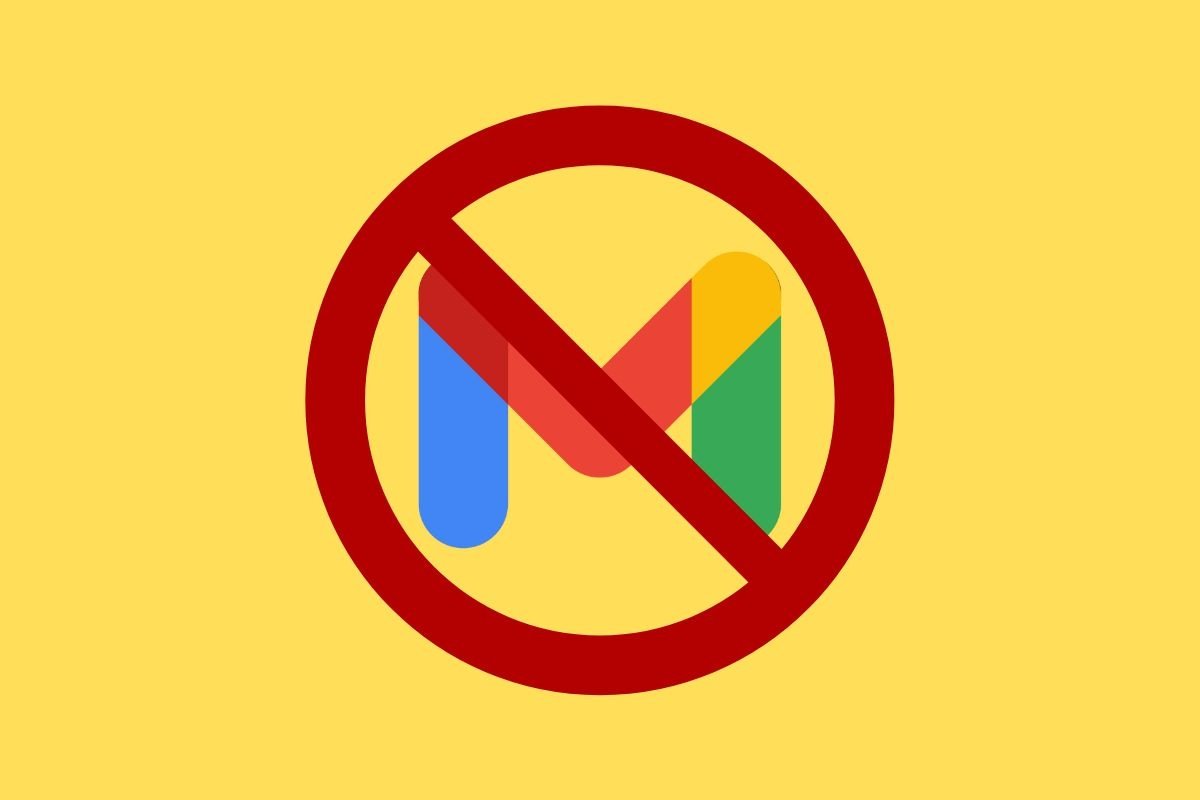 You may have come here because you want to delete the Gmail account from your Android device. Or maybe you want to delete your email address, but not lose your Google account. You may even want to completely unsubscribe from Gmail and the rest of the services of the company. Whatever you want to do, you will find all the information you need in this article.
How to remove Gmail from an Android device
First, let's focus on deleting Gmail from an Android device. Simply tap on your avatar from the Google mail application and tap on Manage accounts on this device.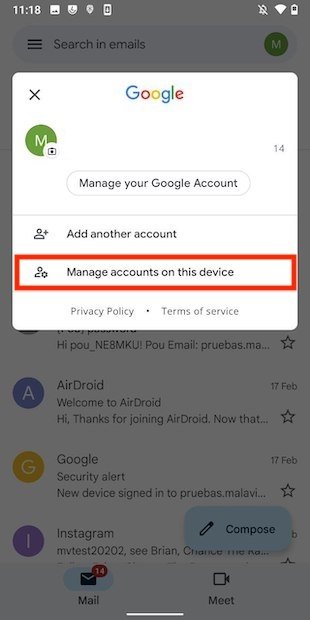 Open your account settings on Android
Tap on the account you want to delete.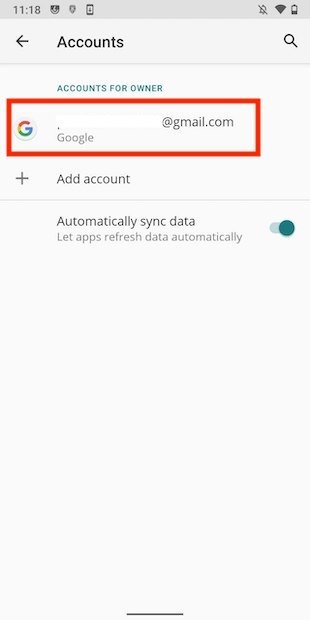 Select a Gmail account
Use the Remove account button to continue.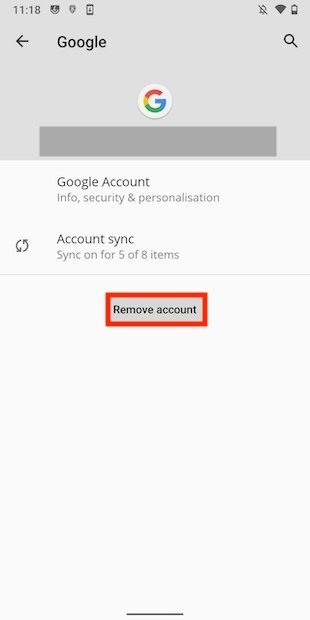 Remove the account from the device
Confirm the deletion of the account with the Remove account button.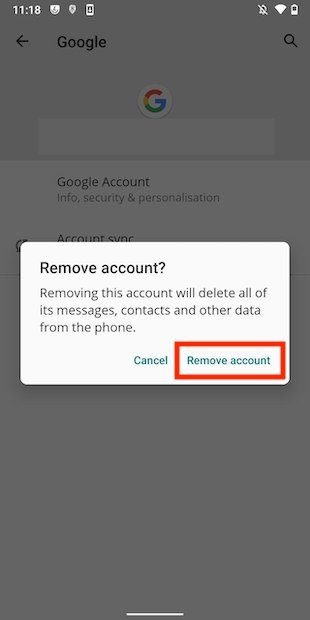 Confirm the account deletion
Now, your account will no longer appear in Gmail and other Google applications. However, your account information will remain in the cloud available for synchronization at any time.
How to unsubscribe from Gmail without losing your Google Account
The second method we suggest deletes Gmail while keeping your Google account. From Gmail, open the account selector by tapping on your profile avatar and then tap on Manage your Google Account.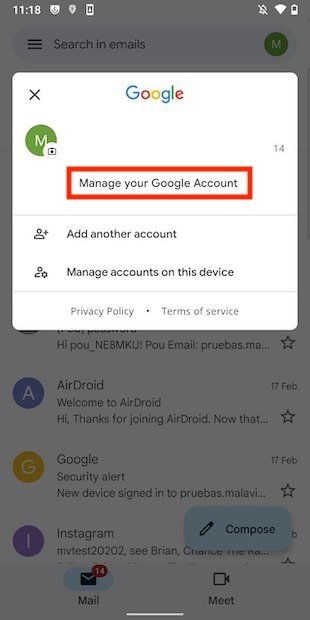 Manage a Google account
Open the Data and privacy tab and locate the Delete a Google service option.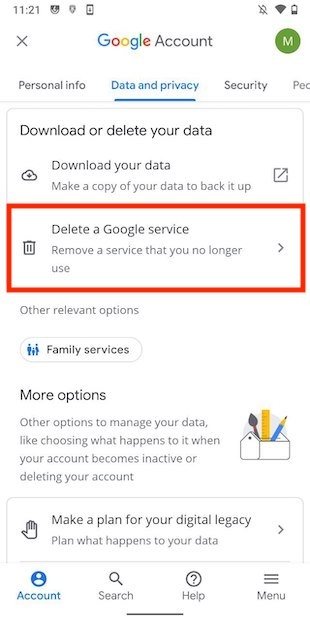 Remove a service from the account
Enter your password, and then, tap on Gmail.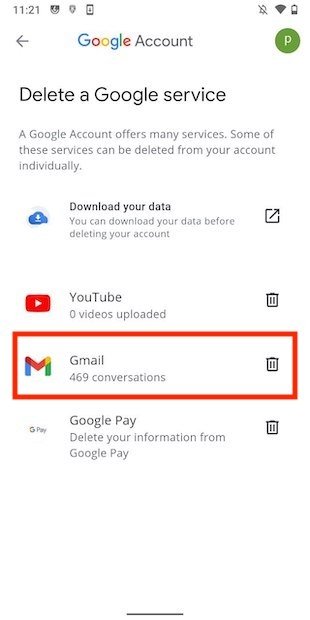 Delete Gmail
As your e-mail address will disappear, enter a new one. This is the one you will have to use from now on to log in to Google. You must enter an address from any provider except Gmail. The Send verification email button will start the process. In the inbox of your other account, you will receive an email with a confirmation link.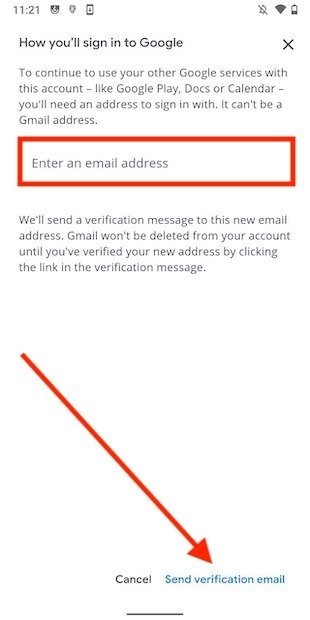 Indicate an alternative email address
About this process, there are a few things you should know. First, your emails will be deleted entirely. Second, you will no longer have access to your email address, although Google may let you get it back if you change your mind. Third, no one will be able to use that email address again in the future. Fourth and finally, the Google account will continue to function normally for all other services.
How to completely delete a Gmail account
Finally, we tell you about the most drastic method. It consists of deleting the entire Google account. To do this, go to the same place we indicated in the previous section, that is, the Data and privacy tab. There, tap Delete your Google Account.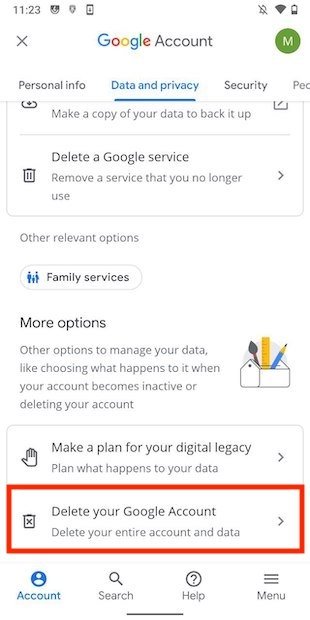 Remove the whole Google account
Enter your credentials. On the next screen, check the bottom two boxes and tap Delete account.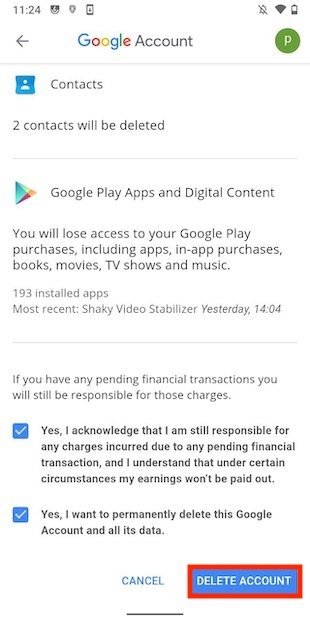 Confirm the removal
Do not forget that doing this completely deletes all your data. If you want to keep them, download a copy from the Download your data section of Google My Account.