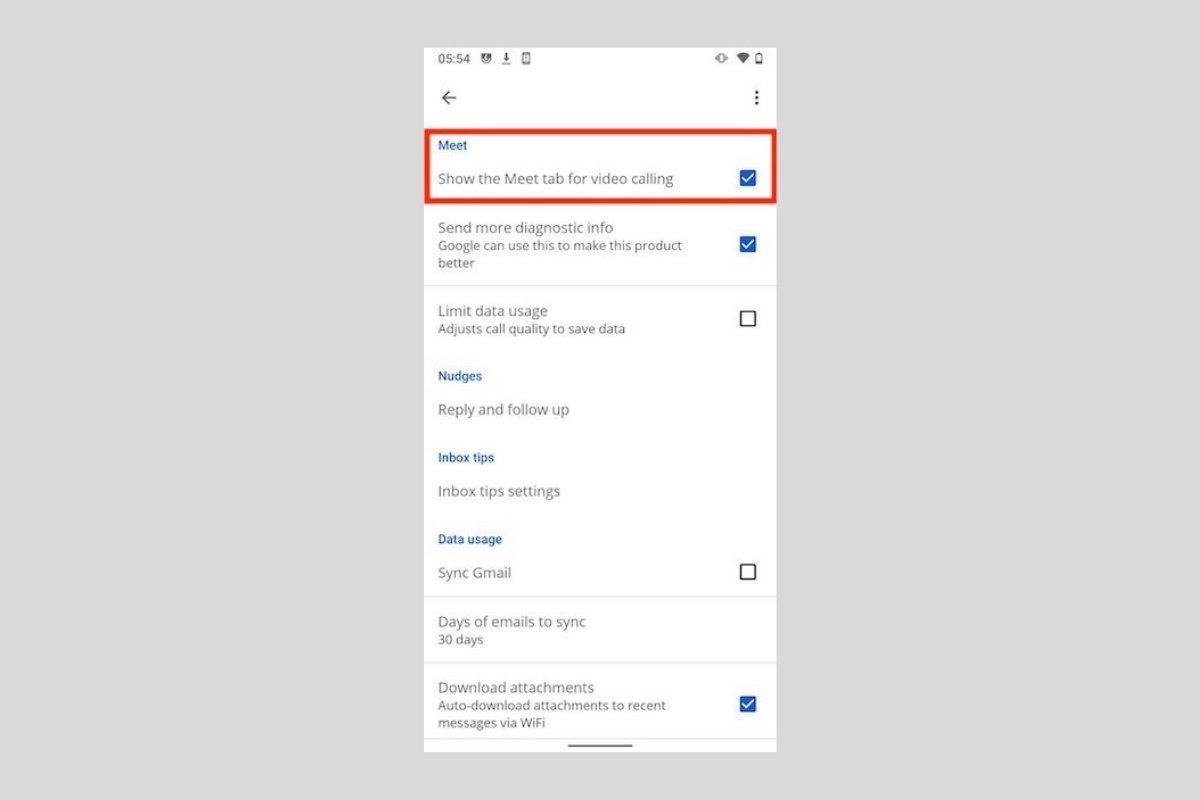 Google has long insisted on centralizing some of its services within the Gmail application. We are referring to Google Chat and Google Meet. Both appear at the bottom of the screen, specifically in a new navigation bar. Perhaps, for many users, this has turned out to be a good idea, as they often use both communication platforms. But if you have made it this far, that is probably not the case for you. In this article, we show you how to disable the meeting tab in the Google mail application.
First, open Gmail and access the application settings. Do this by opening the side menu and tapping Settings.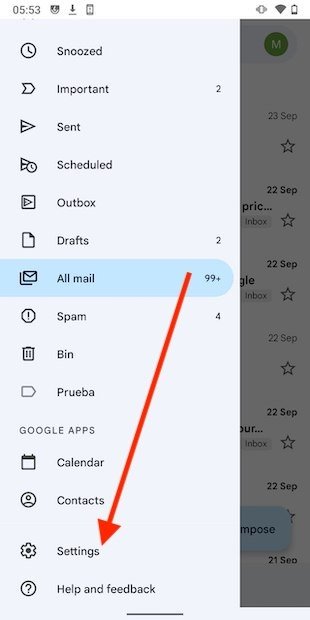 Access Gmail's settings
This is a parameter that you must modify individually for each account. So, tap on the email address where you want to delete the new Google Meet tab.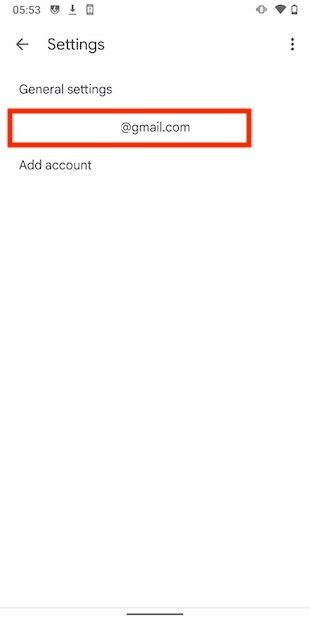 Gmail account settings
In the list of options, look for the Meet section and tap on the checkbox to uncheck it.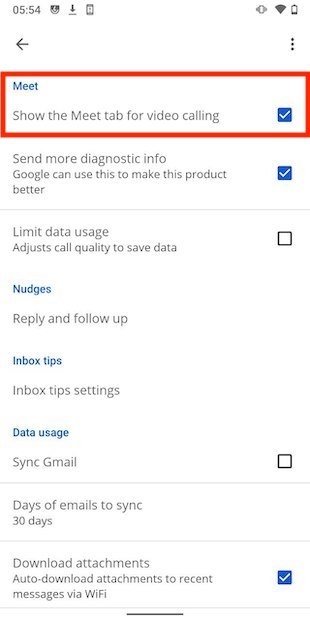 Disable the Meet tab
Then, go back to the main screen and check that the navigation bar has disappeared.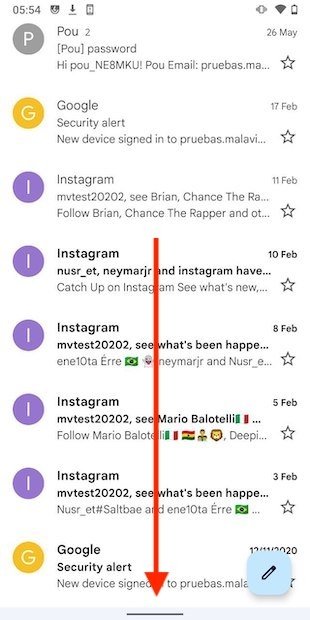 Aspect of the inbox without the Meet tab
With these simple steps, you will have succeeded in restoring your inbox to its usual appearance. Of course, if at any time you change your mind, all you have to do is go back to the settings and check the box in the Meet section again. At this point, the shortcut to the meetings will reappear.
Finally, you should know that in some accounts, in addition to the meetings tab, there is a direct access icon to the Google chat service. If you find yourself in this situation, go back to the account settings, and in this case, uncheck the Chat box.