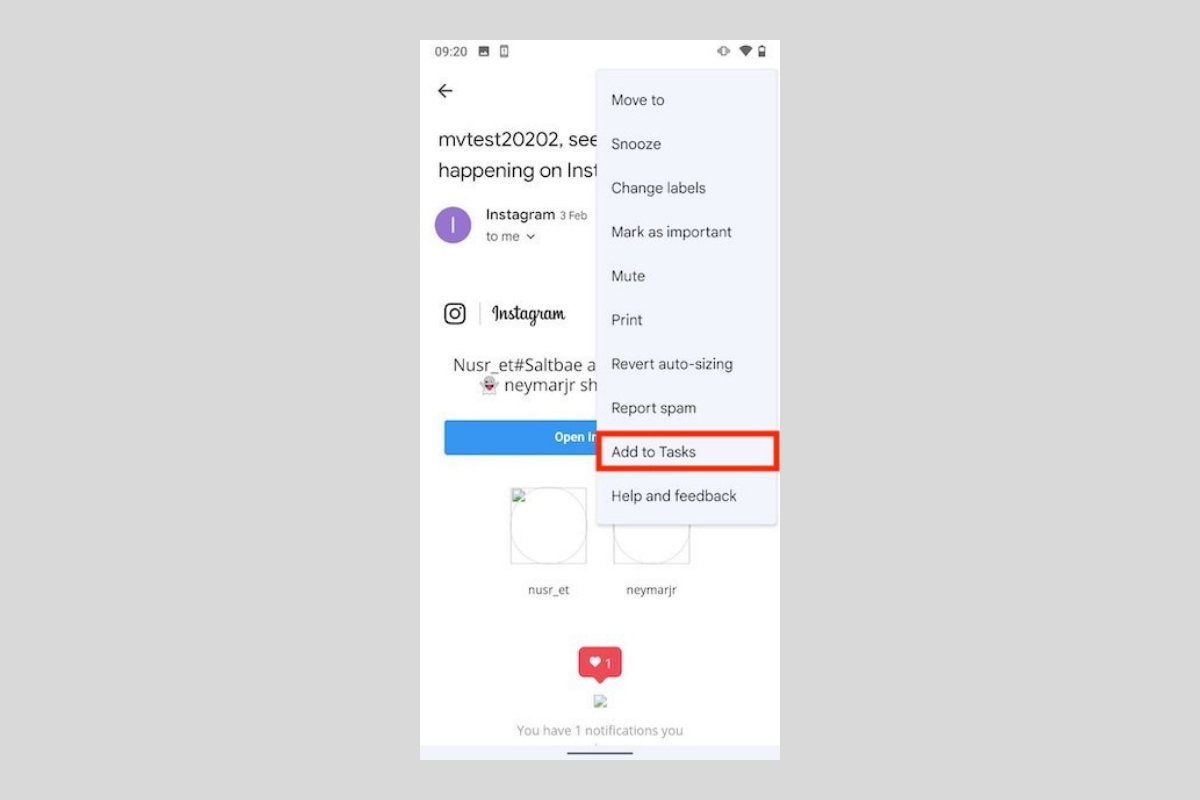 Creating a task from an e-mail is very useful to avoid overlooking important issues. It may be an invitation to a meeting or something you need to do at a later date. Regardless of the content of the e-mail, turning it into a task is easy. Here, we show you how to do it in two different ways.
How to create a task with an email in Google Tasks
The fastest way to create a task is to use the function integrated with Gmail. To work, it uses the Google Tasks service. The first step is to open the conversation, tap on the three vertical dots button, and tap on the Add to Tasks button.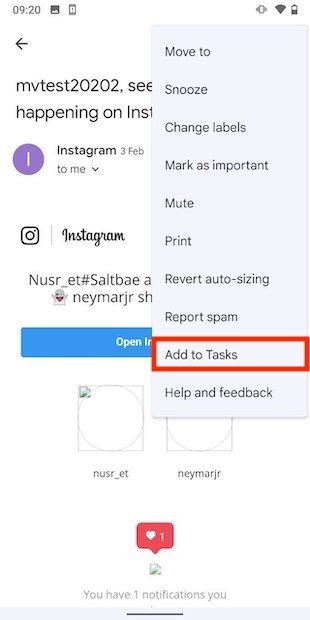 Main email menu
If you do not have the application, you will be redirected to the store to install it.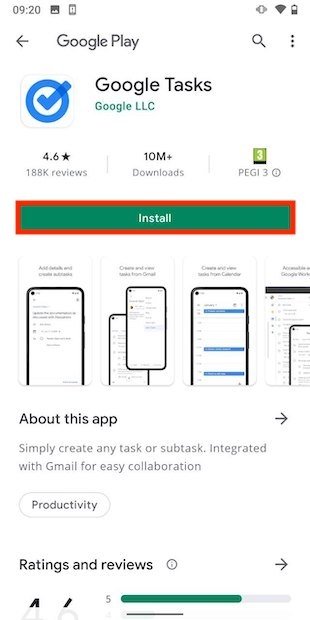 Install Google Tasks
If you have Google Tasks installed on your phone, the task will be created immediately. You can view it by tapping View in the pop-up message below.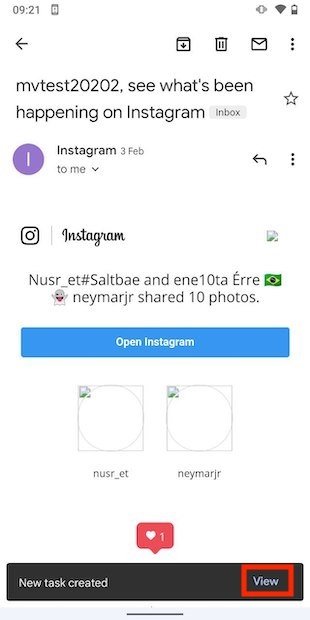 Tasks created
If you open Google Tasks, you will see that the task has been created and includes a link to the email.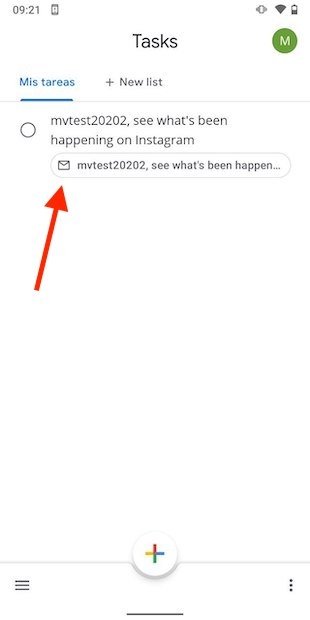 Task in Google Tasks
From here, you can move it from the list or add a date and time to be notified at the time of your choice.
How to create a task with an email in Gmail thanks to Todoist
The previous method is simple. But simplicity extends throughout the Google Tasks application. You may need to use a more powerful tool. As an alternative, we propose Todoist, which comes with full Gmail integration.
To enable it, go to the desktop version and click on the cogwheel to access the settings.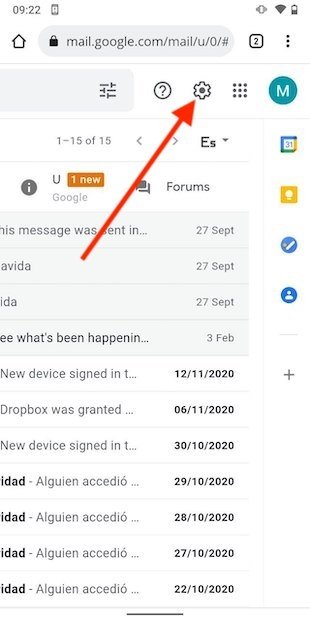 Gmail settings
In the settings open the Add-ons tab.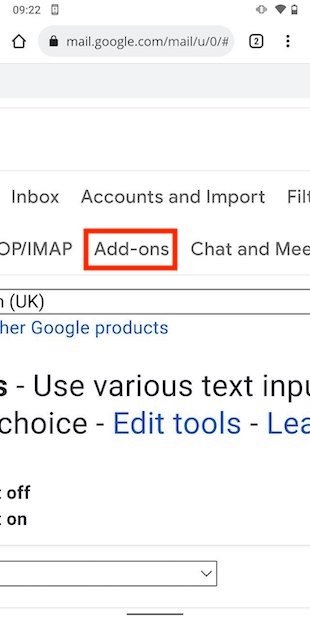 Gmail add-ons
Use the Manage link to continue.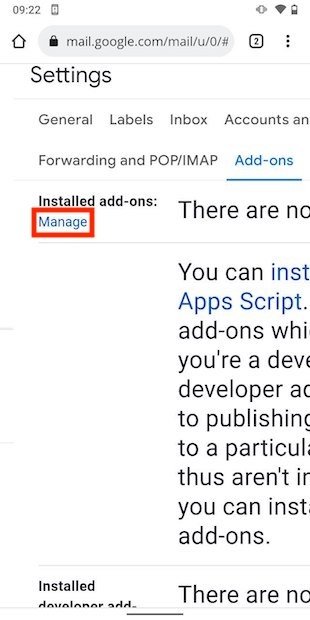 Manage the add-ons
Use the search engine to locate Todoist.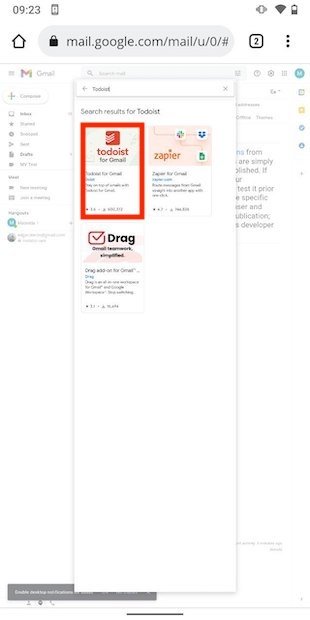 Search for Todoist
Click Install to add the connector to Gmail.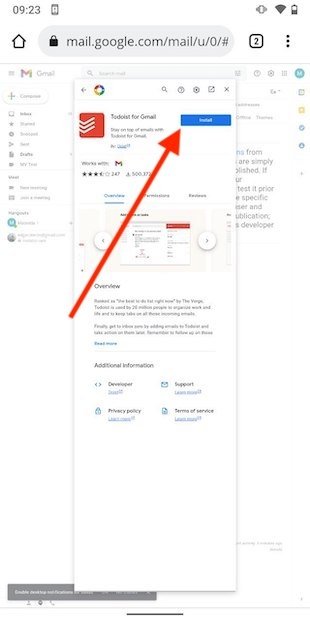 Install Todoist
Now, it is time to return to the mobile application. Below all emails, you will see a button with the Todoist icon.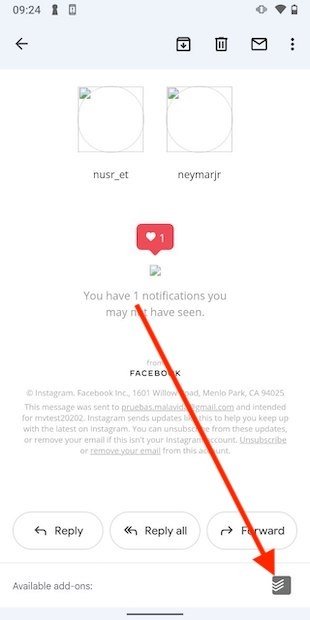 Todoist in Gmail for Android
Log in to create a task.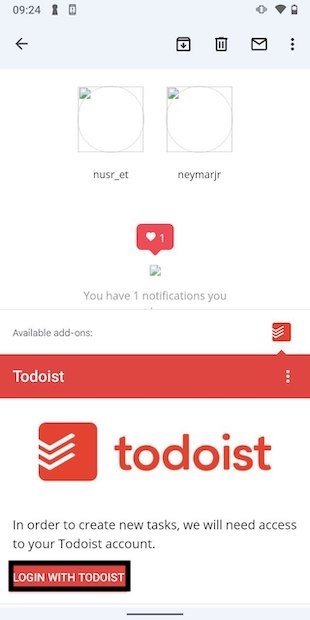 Log into Todoist
Tap on Add task to add the task to your Todoist account.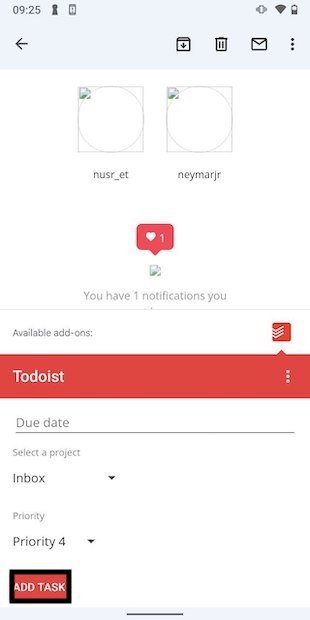 Create a task in Todoist
From Gmail, you can set a due date and assign the mail to a specific project. The task will be visible in the Todoist for Android app, which you will need to download separately.