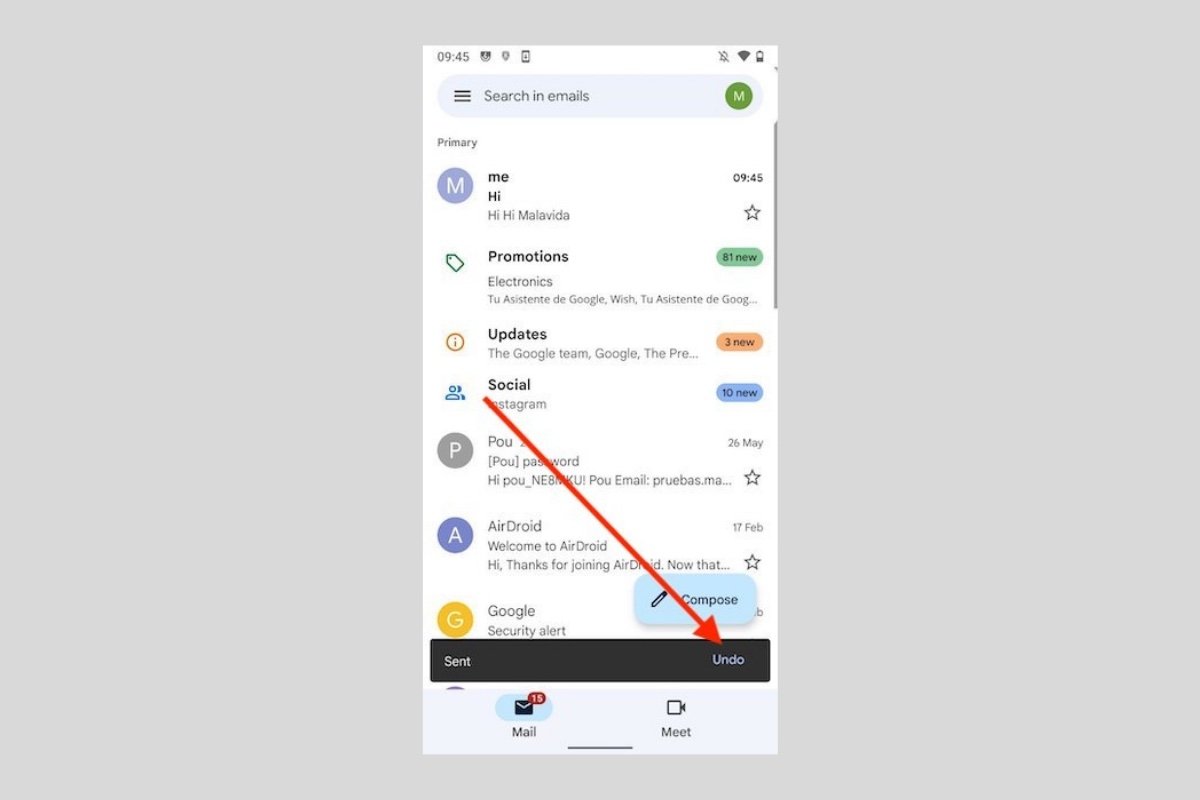 Gmail has a feature that can be described as a lifesaver. Right after sending an e-mail, it lets you undo the sending and prevent the message from reaching the addressee. This is especially useful when you have the wrong contact, have added the wrong content to the email, or are missing information.
Canceling the sending of an email in Gmail is really simple, although it requires you to act quickly before the email leaves the outbox. First of all, compose the mail normally. Use the Compose button to start.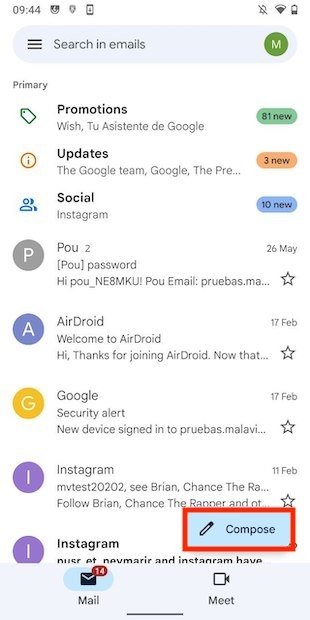 Start writing an email
When the email is complete and you have indicated the recipient, click on the send button.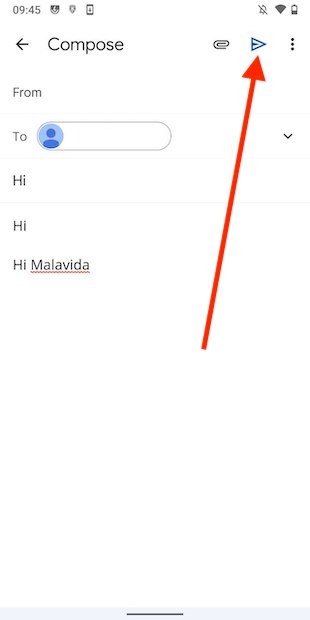 Send the email through Gmail
Imagine for a moment that you realize that the message contains a serious error or that you have just sent the mail to the wrong person. Quickly tap on the Undo button that you will see in the Sent dialog at the bottom of the screen.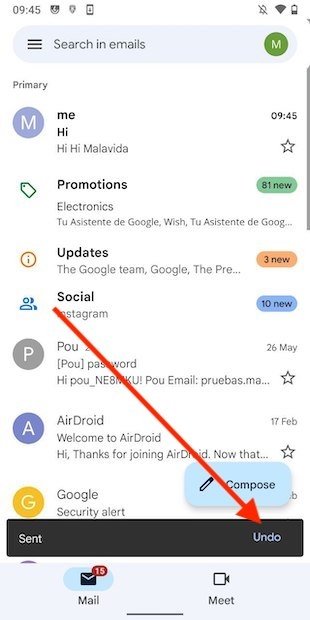 Undo Send Email
When you tap on it, Gmail will cancel the sending and return you to the message editor to make the appropriate changes. Of course, you can exit this screen using the button with the arrow icon.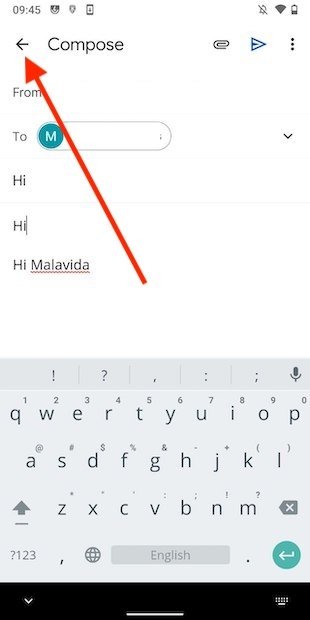 Back to the email editor
Your mail will be stored in the Drafts folder, accessible from the Gmail side menu.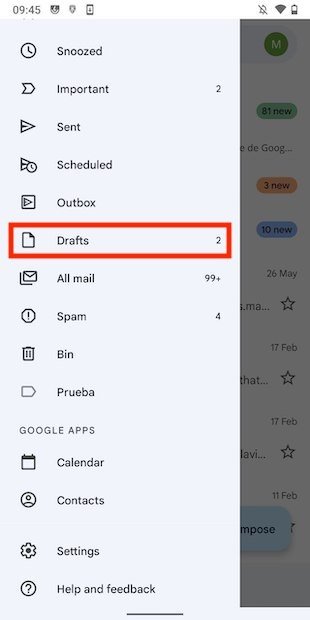 Email saved in drafts
This method will help you avoid making mistakes. However, as we mentioned before, you must be very fast. The option to cancel the email is only displayed for a few seconds. Once it is gone, the email is sent and there is no way to reverse it. Although this function is available, it is best to review each field of a message before tapping the Send button.