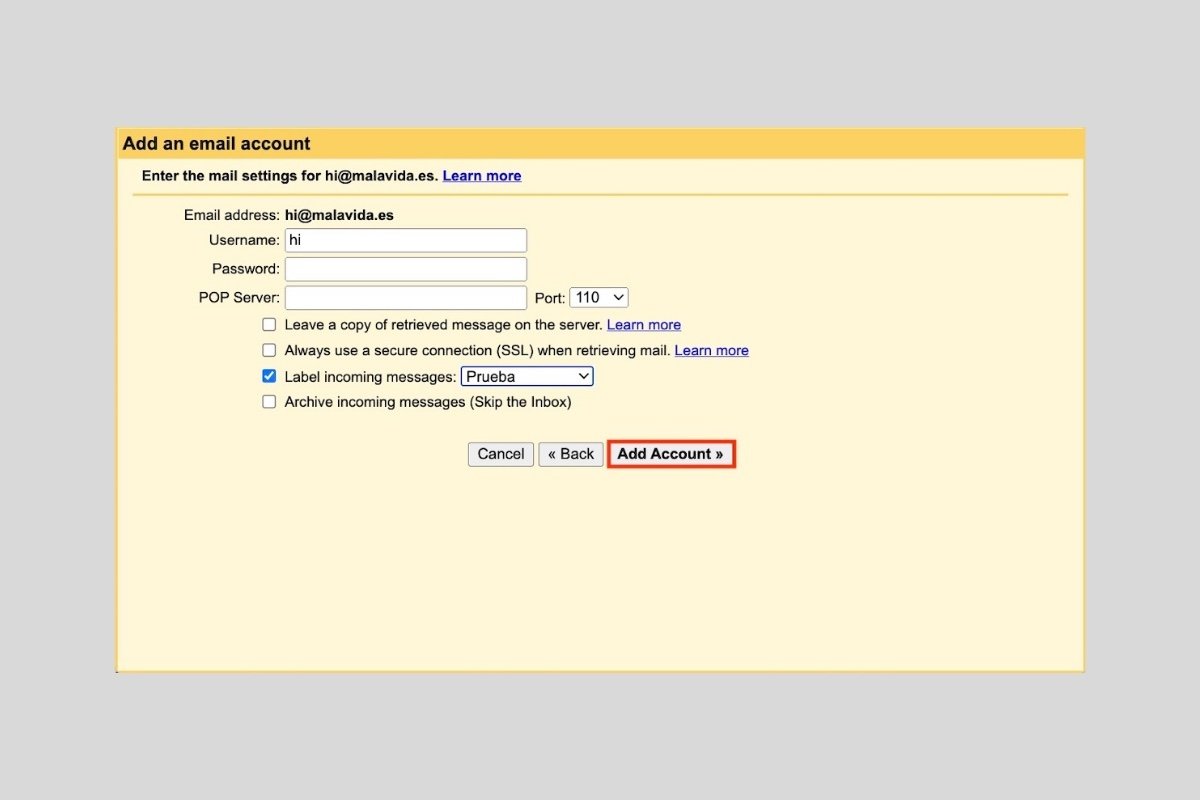 Gmail lets you receive and send mail from accounts with custom domains. There are two ways to do this and both are extremely simple. However, there are important differences between the two that you should be aware of. If you were considering using your own domain with Gmail, you will find all the information you need in this article.
How to use Gmail with a custom domain address
If you have an email address with a custom domain, your provider will usually let you set it up in a compatible platform, such as Outlook. However, Gmail can also be used as a mail platform for other accounts. This lets you receive and send emails with your customized address from their official applications.
To use Gmail as a platform for your email address, go to the web version and click on the gear icon to access the settings. Doing this process from a desktop computer will make things much easier for you.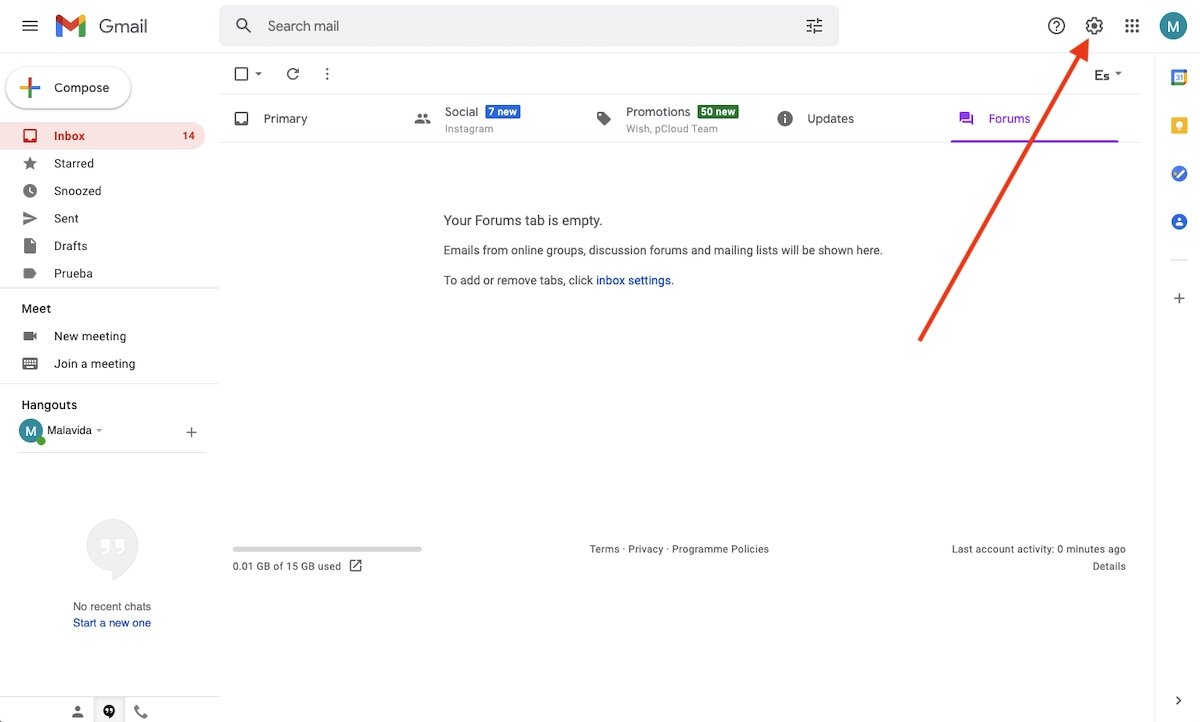 Open Gmail's settings
Then, display all settings with See all settings.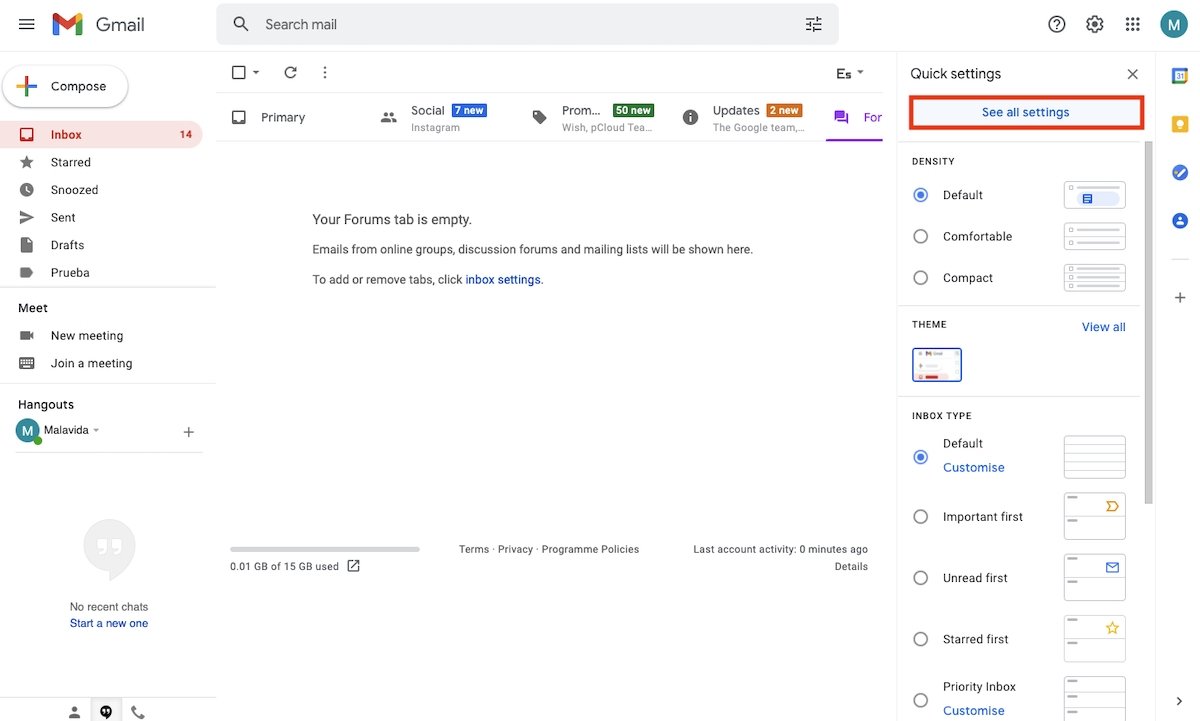 View all the settings
Open the tab Accounts and import.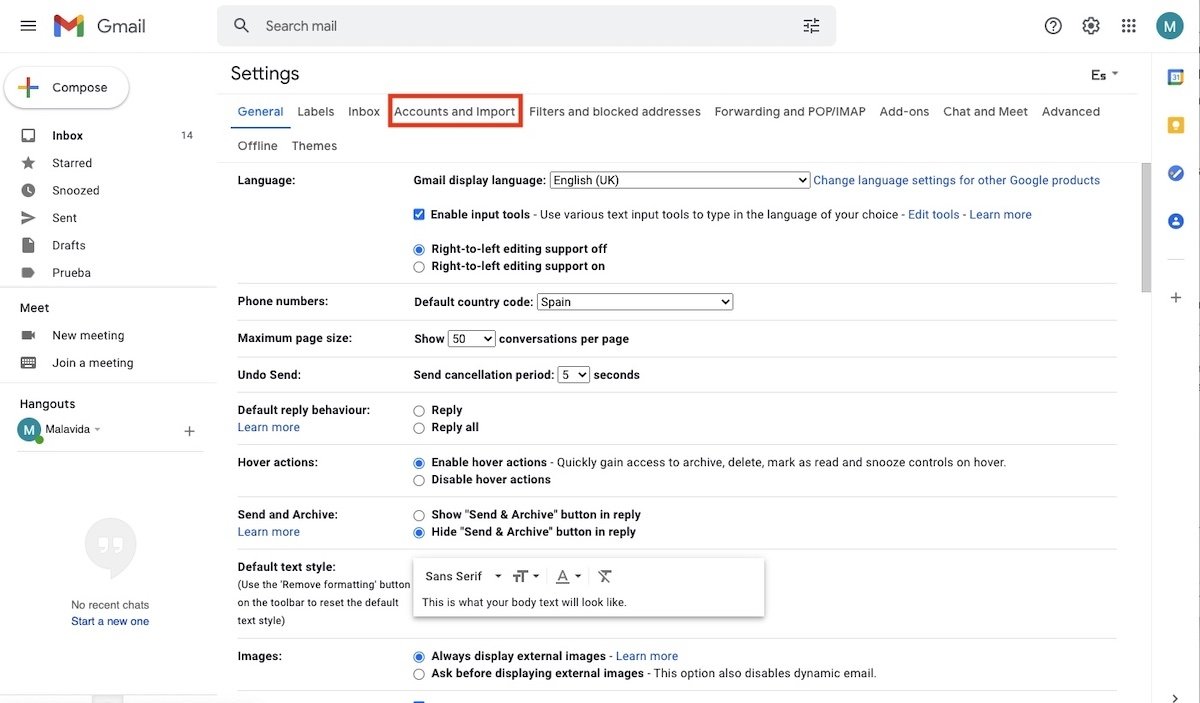 Account and import settings
Select the Add another email address option, located in the Send mail as section.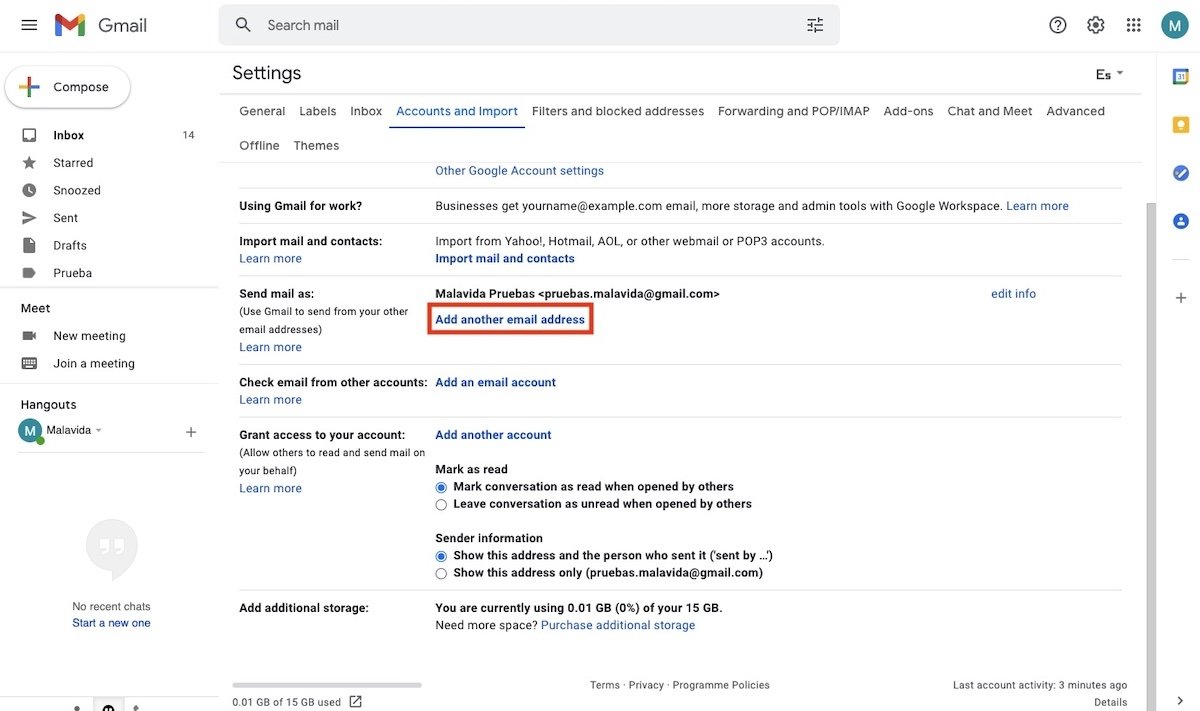 Add a sending account
In the pop-up window, enter your name and customized email address. Also, check the Treat as an alias box. Click Next step to continue.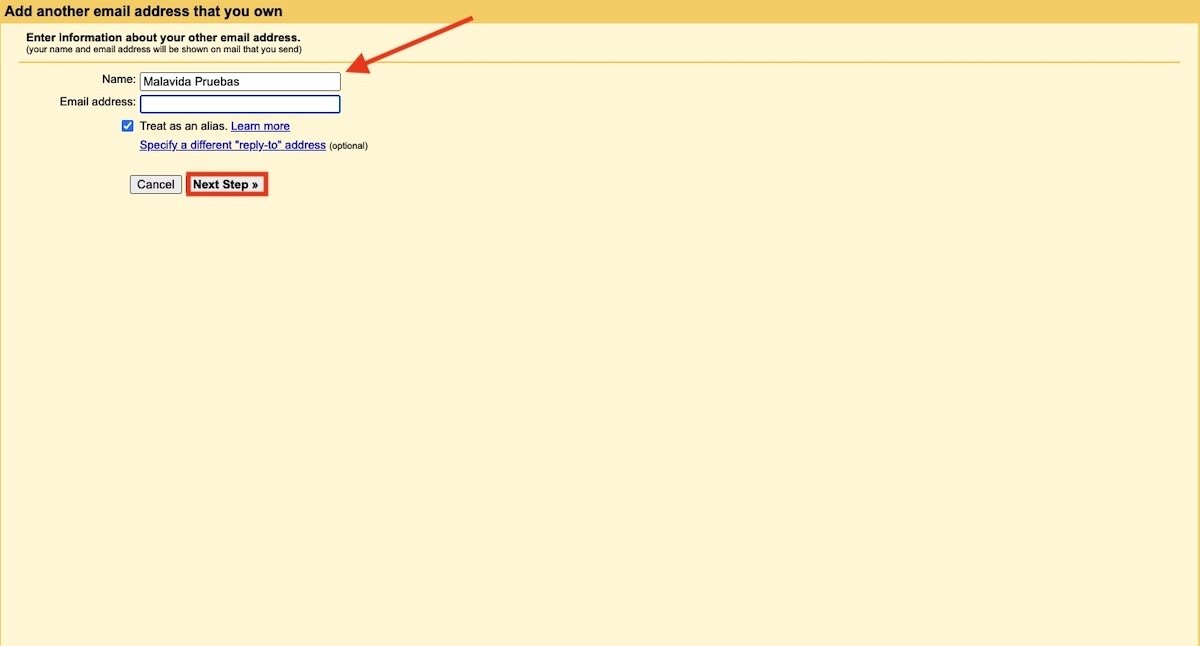 Configure the name and address
Enter your SMTP server and account credentials. You should get some of this information from the provider with whom you contracted the domain name.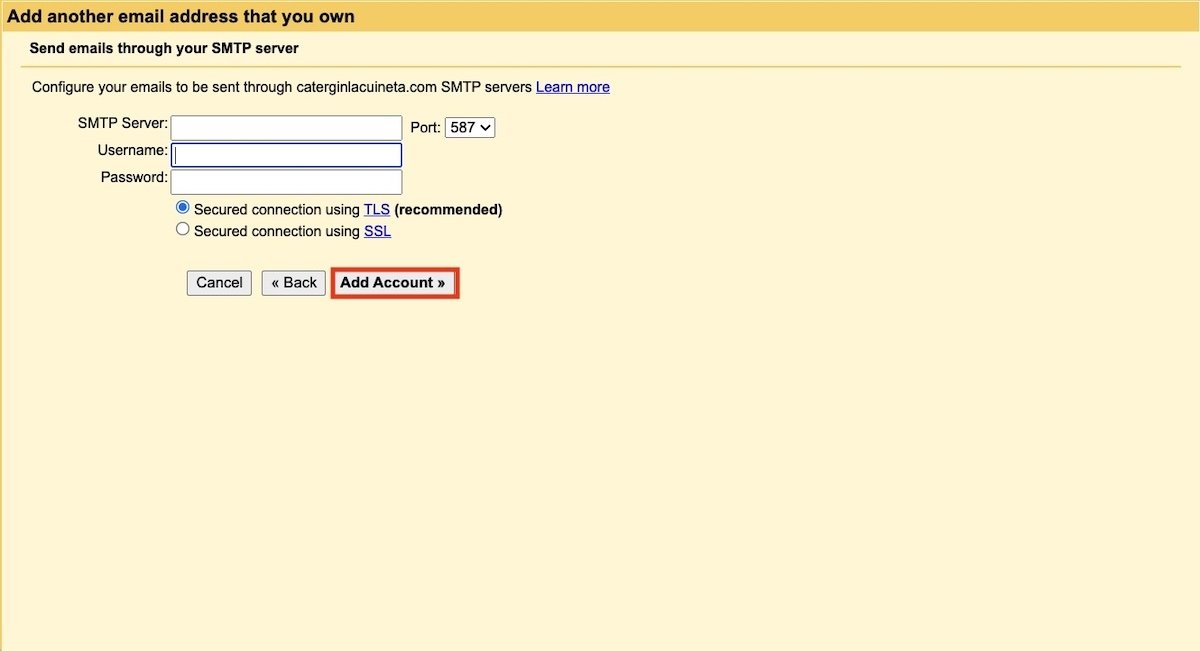 Connection data
Once this is done, Gmail will let you send emails using your customized email account. However, this is not the end of the story. Now, it is time to ask Gmail to check your own domain email messages. Do it with the Add another account link, in this case, it is located in the Check email from other accounts section.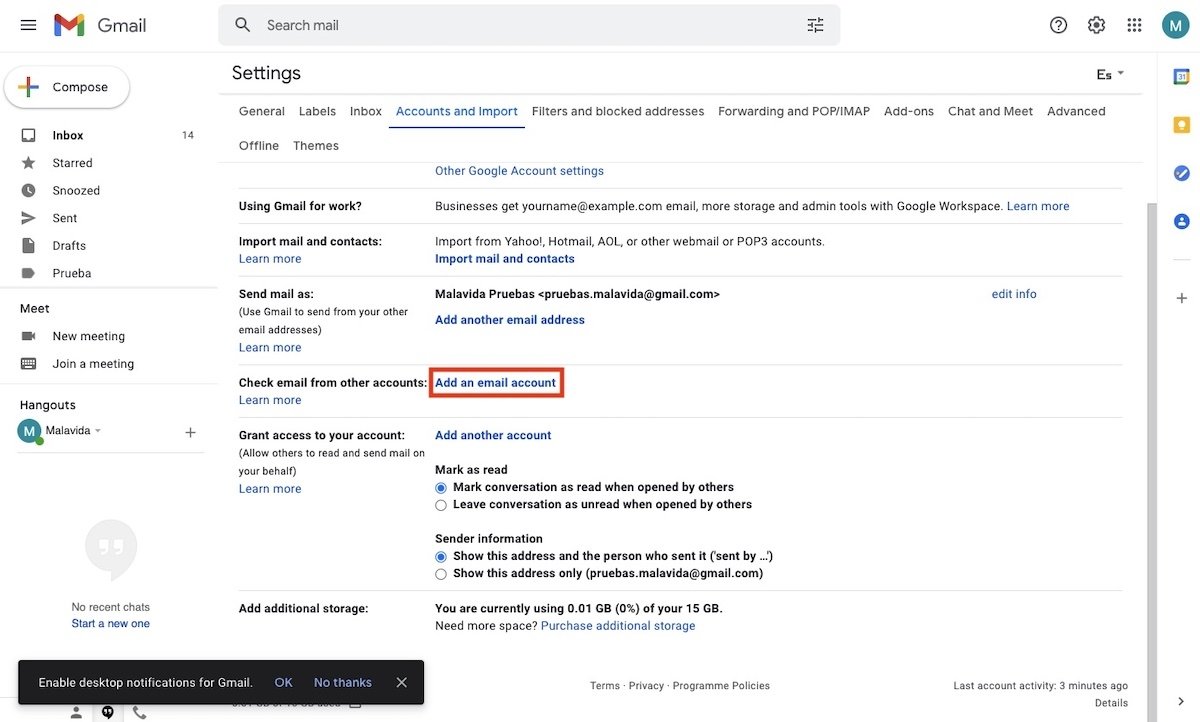 Add a check account
Enter your customized email address.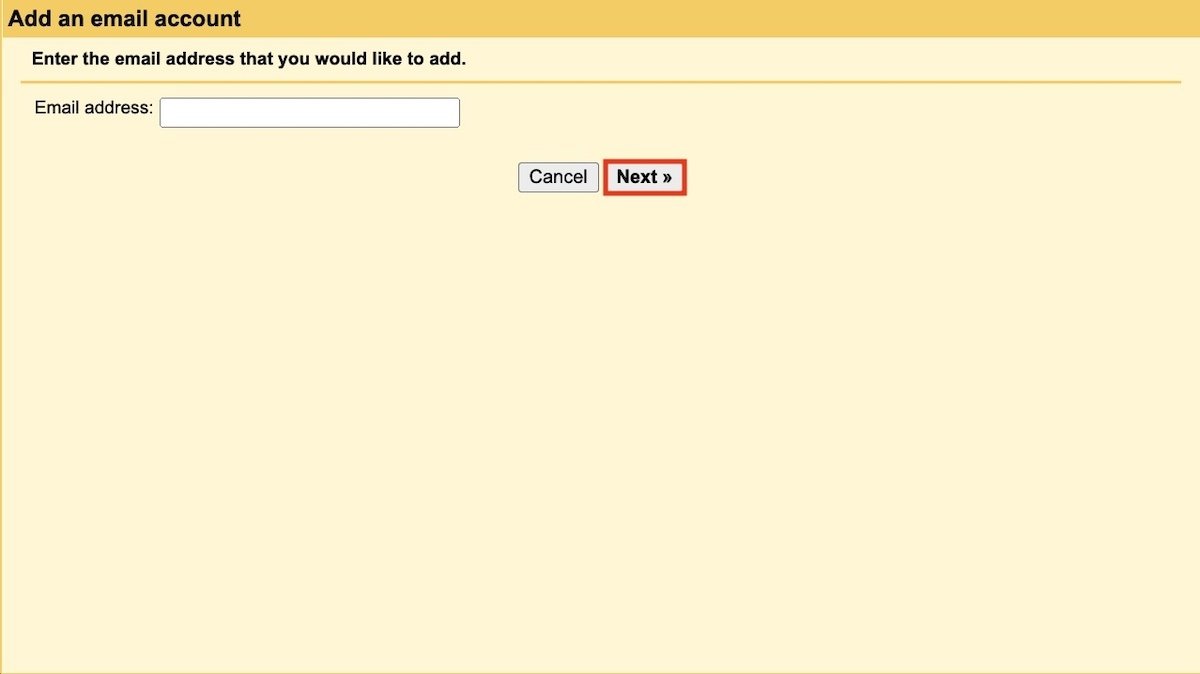 Add an email address
Choose the POP3 query option and use Next to continue.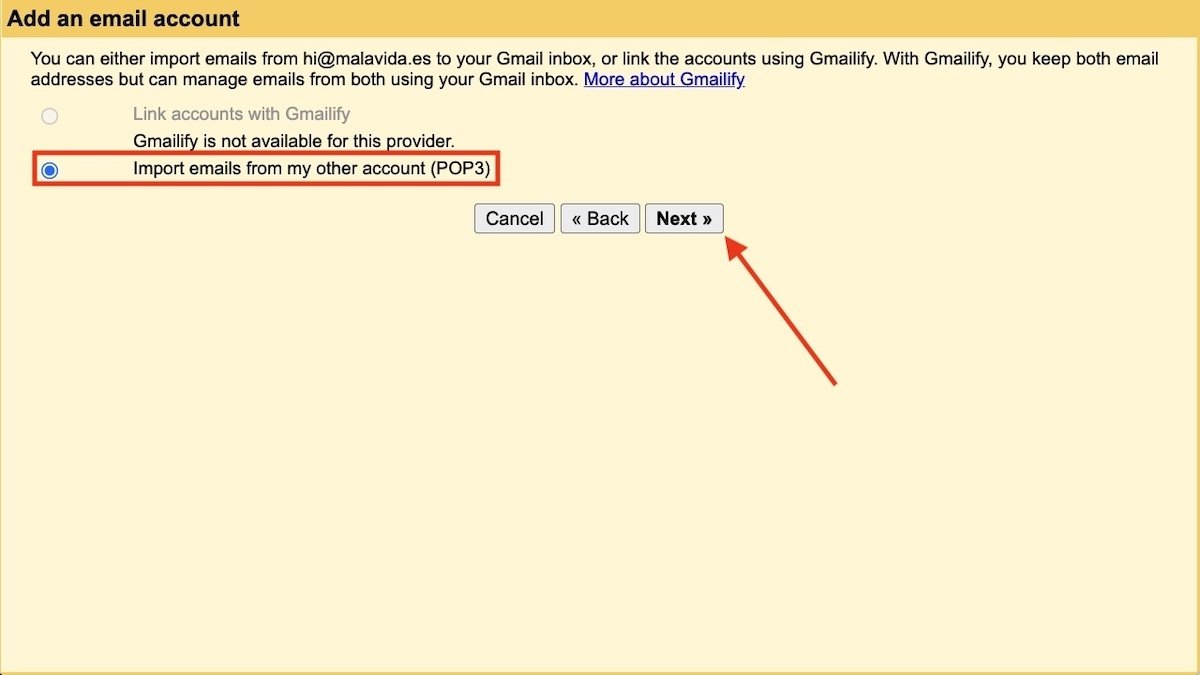 POP3 connection
Again, enter the required data. You will need to check the POP server data on your provider's website. It is also recommended to enable the Label incoming messages option. In this way, all messages received from your own domain address will be easily identifiable. When everything is in order, use Add account to add the account.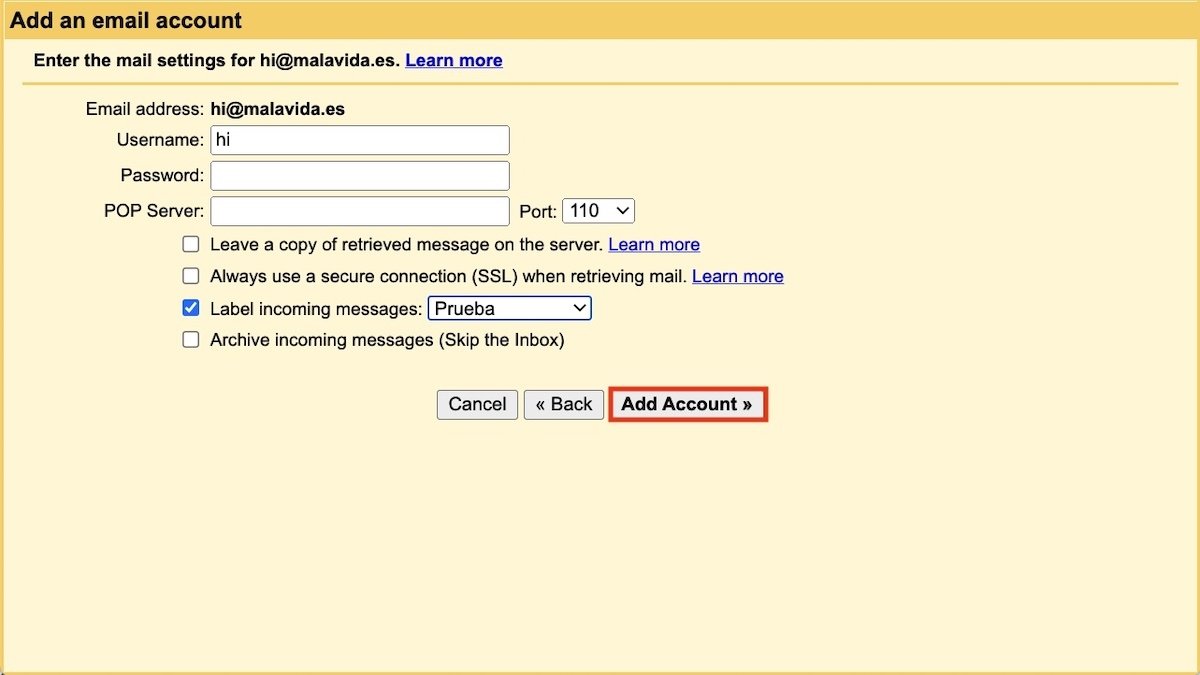 Add reception data
Now, it is time to use your customized email with Gmail. If you go back to the Android app and start writing a new email, you will see that it is possible to select the address that Gmail should use to send it.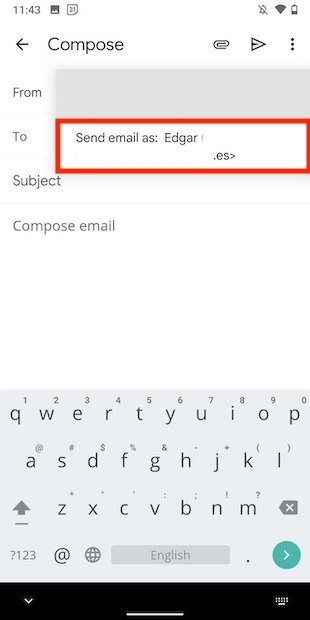 Send an email from the customized account
The same goes for labels. In this case, if you click on the one you created specifically for the customized address, you will be able to consult all the emails received.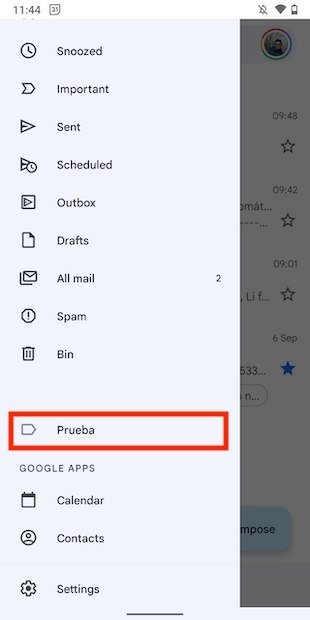 Check emails received from the customized account
Using your customized account is available on both the Android and iOS app as well as the web version of Gmail.
Using Gmail with your own domain with Google Workspace
The second way to use Gmail with your own domain is to create a Google Workspace account. In this case, you will be required to pay a monthly subscription that gives you access to all of the company's services, including email. Using this method creates a full Google account with a completely customized email address. What are the differences compared to using Gmail as a platform? Below are some of them:
It is a paid service.
The email address with its own domain is used as a separate Google account.
It has some additional tools for companies, such as the creation of addresses using aliases.
It lets you manage more than one user.
Gmail works like a mail server and not as a simple platform.
Whether you choose one method or the other will depend on your needs. If you only want to use a customized email address to send a few emails from time to time, using Gmail as an email platform is a good option. If you are looking for professional use and access to a full suite of professional tools, Google Workspace is for you.