Applications for cloud storage, such as Google Drive, make it much easier to share photos, videos, or documents with others. If you are a Google platform user, in this article, you will learn how you can use it to send folders and files to your contacts.
First, open the official Google Drive application and go to the Files section. There, you will find all your directories and documents.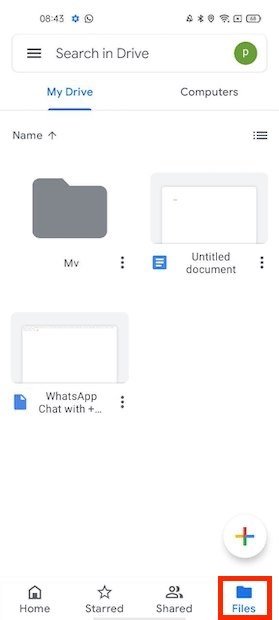 Access the files
If the file to share is not in your cloud, upload it by clicking on the add (+) button.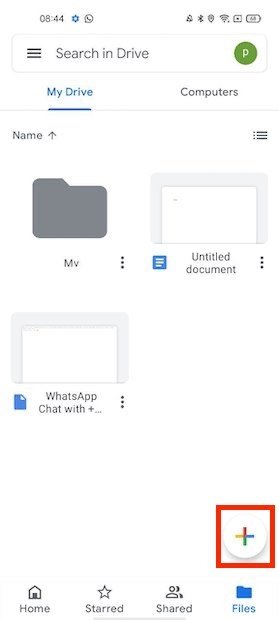 New element in Drive
Tap Upload to access the file explorer. Next, select the file you want to add to your Google Drive.
Upload the file
If you want to upload more than one file, then, it is highly recommended to create a new folder, save all the files in it, and then share it. Then, search for the file using Drive's explorer. Finally, tap on the three dots to open the context menu.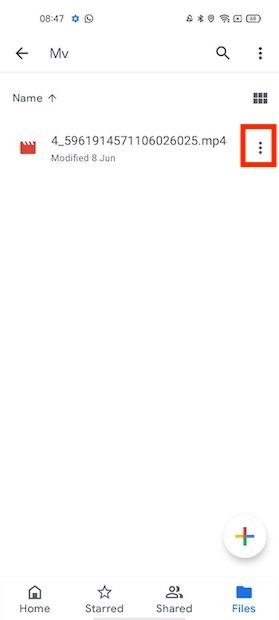 Open the file or folder's menu
Tap on Share to start the sharing process.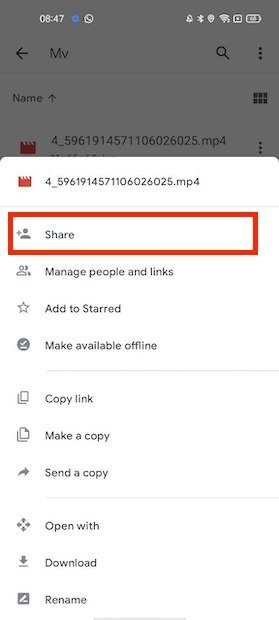 Share the file
Enter the e-mail address of the user or users with whom you want to share the file.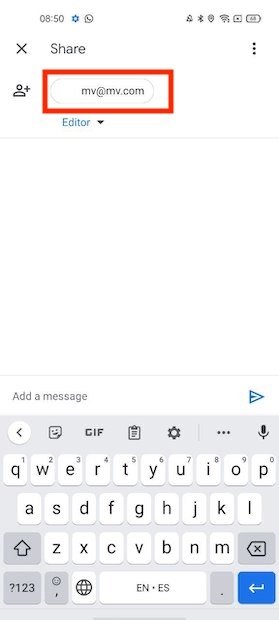 The user's email
Set the permissions you want to grant to each user. Choose between Viewer to enable viewing only, Commenter to allow comments, or Editor to let other users edit.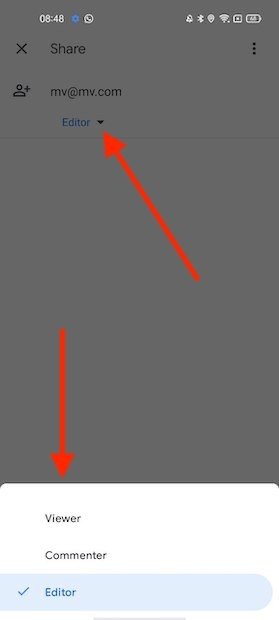 Modify permissions when sharing
Add an additional message if necessary. Tap on the paper airplane icon to complete the process.
The steps we have shown you so far are valid for sharing both a file and a directory. This method does not send, in any case, the file directly. Rather, it provides an access link.
However, you should know that, in the case of files, it is also possible to send a copy through a third-party application, such as Telegram or WhatsApp. Open the file context menu again, and in this case, select Send a copy.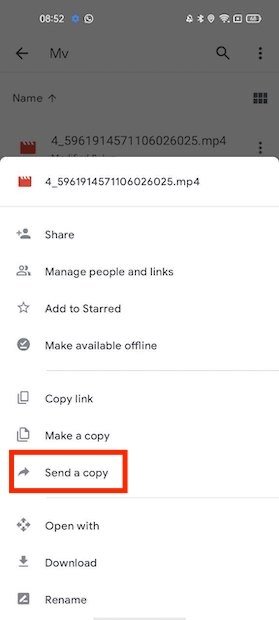 Share a copy
Choose the application you want to share the file with.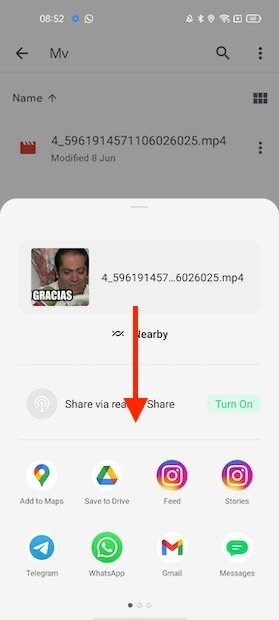 Choose an application to share with
Once you have finished, the user will receive your documents directly, not in the form of a link.