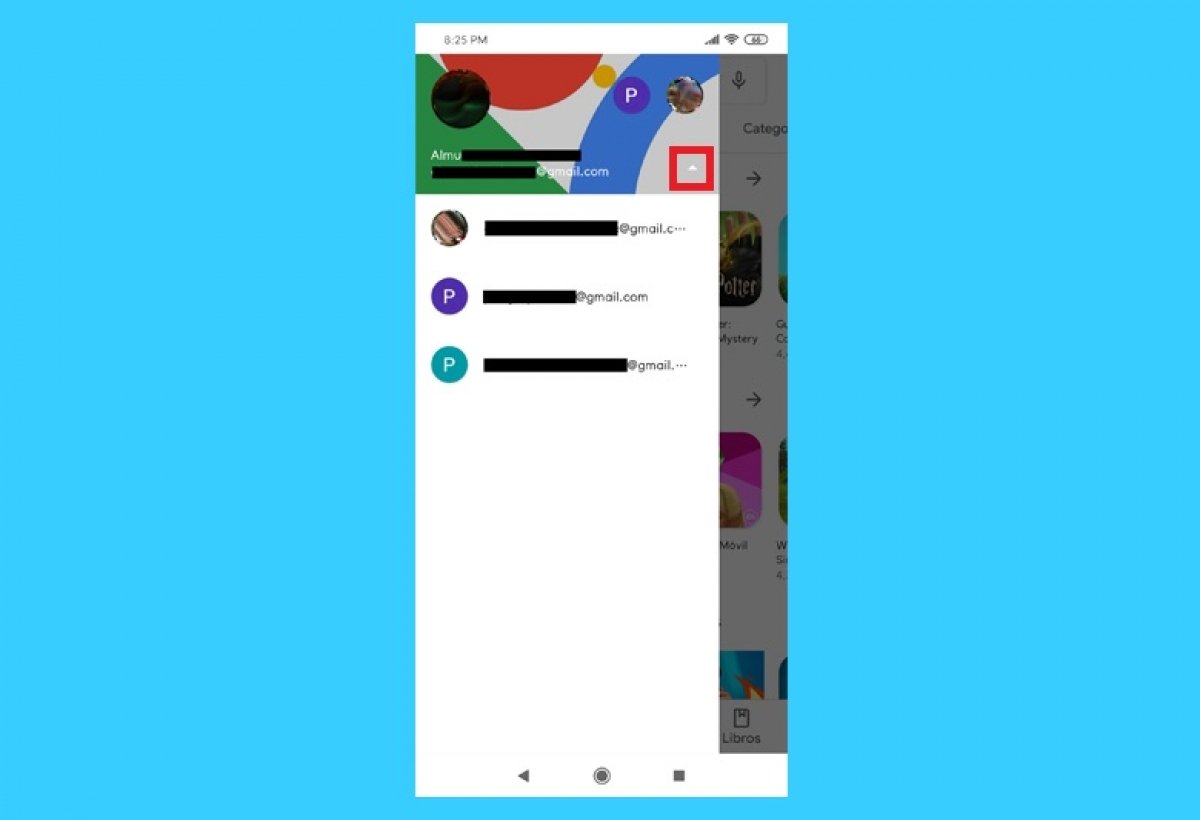 You can use the Google Play Store through one or more accounts. If you have several accounts, you can conveniently and easily switch between them from the app.
Open the Google Play app on your phone or tablet. To do this, find it in the shortcuts or the general app menu of your device. On the initial screen, tap the icon on the right side of the browser. It will be displayed as a silhouette if you are not logged in, or it will show the account avatar you are currently logged in.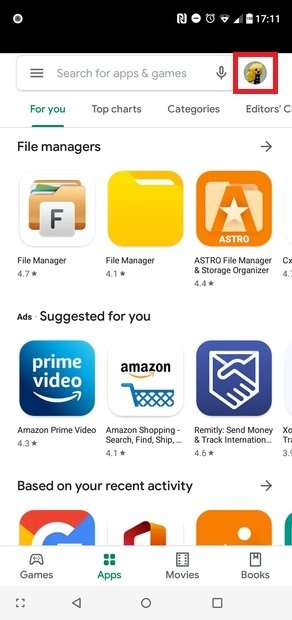 Press the user icon
A menu will be displayed where you can see all the accounts associated with the phone and used to log into Google. You will be able to choose the one you need.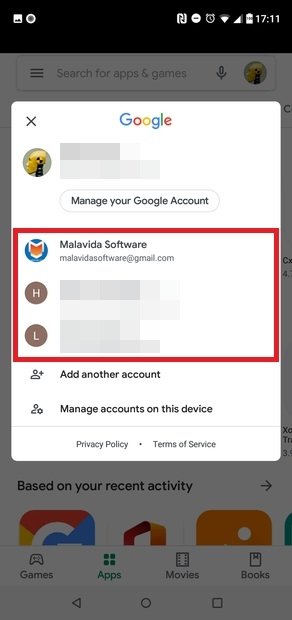 Choose between your accounts
From that window, you can add new accounts by tapping on Add another account. Of course, you will have to enter the new account's email address and password. Once it is done, it will be displayed as one more account among those you can switch from.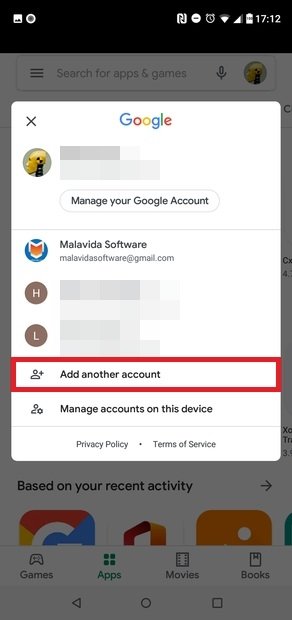 Add a new account
Also, you can change the user account from the Google Play website on a mobile device. In order to do so, you will have to open the website in the web browser of your device and tap on the icon of the menu in the upper right corner, marked with three lines. You will see the current user's name and picture. Tap the edit button (shown as a pencil) and select the new account. If the account you want to use is not displayed, you will have to tap on the Manage accounts on this device option and follow the steps.