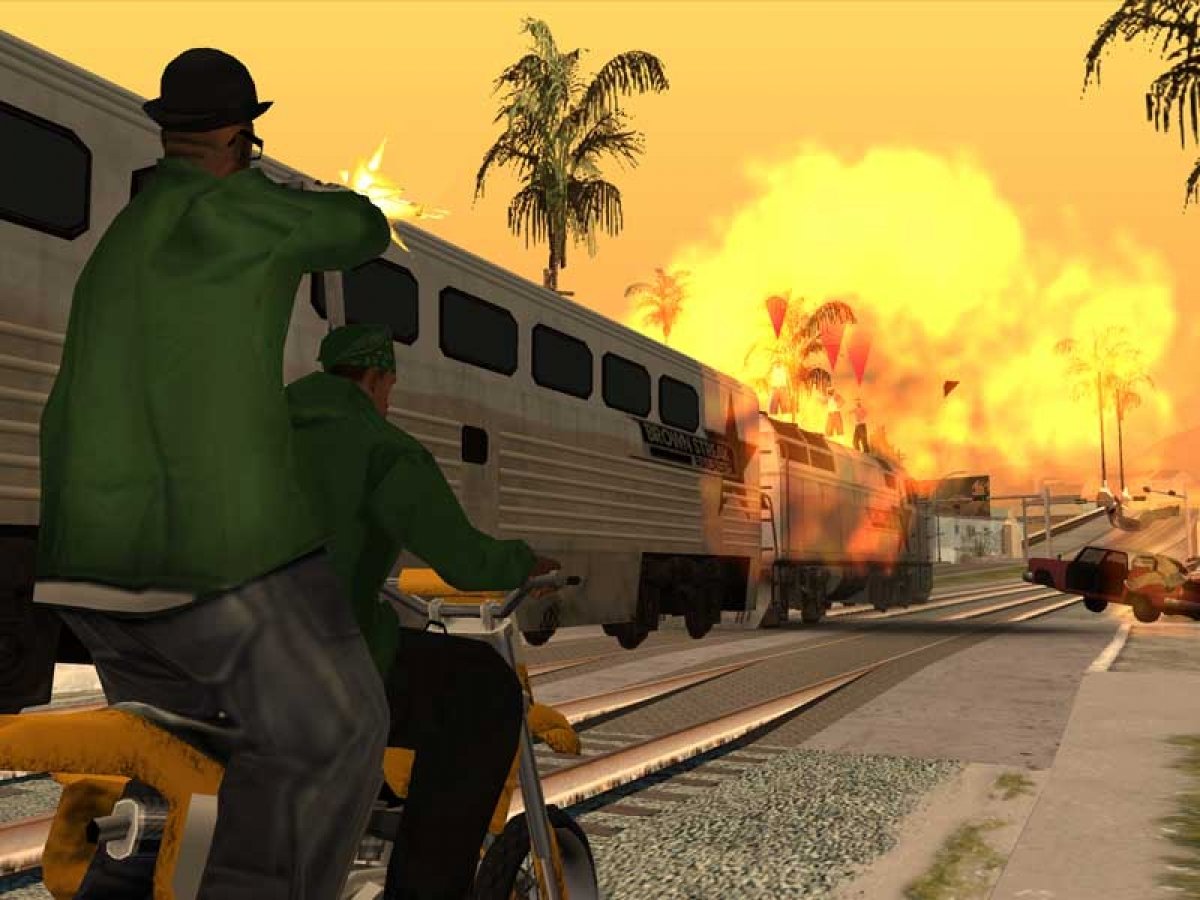 Grand Theft Auto: San Andreas is a sandbox action and adventure game developed by Rockstar North and published by Rockstar Games. The plot takes place in San Andreas, a fictional state divided into three cities: Los Santos, San Fierro, and Las Venturas. All three of them are imaginary cities but based on real-life places of the likes of Los Angeles, San Francisco and Las Vegas.
The game begins five years earlier, when Carl Johnson escapes from the pressure of living in Los Santos, San Andreas, a city governed by the wars between gangs, drugs, and corruption. Half a decade later, at the beginning of the 90s', Carl has returned home because his mother has been murdered, his family has been marginalized, and his childhood friends have been dragged into crime and disaster.
During his comeback to his former neighborhood, a couple of crooked cops chase after him due to a homicide. CJ is forced to start a journey that will take him across the state of San Andreas to save his family and recover the control of the streets, and only you can help him out in this quest.
This title follows a structure similar to the previous games in the series, in which you can shoot and drive around with total freedom of movements. You can jump around, steal cars, use all sorts of weapons, and take part in hand-to-hand combats that will be developed in several different manners. For the very first time in the saga, the player can swim, dive, and climb walls, and the game includes new vehicles such as boats, helicopters, and even airplanes.