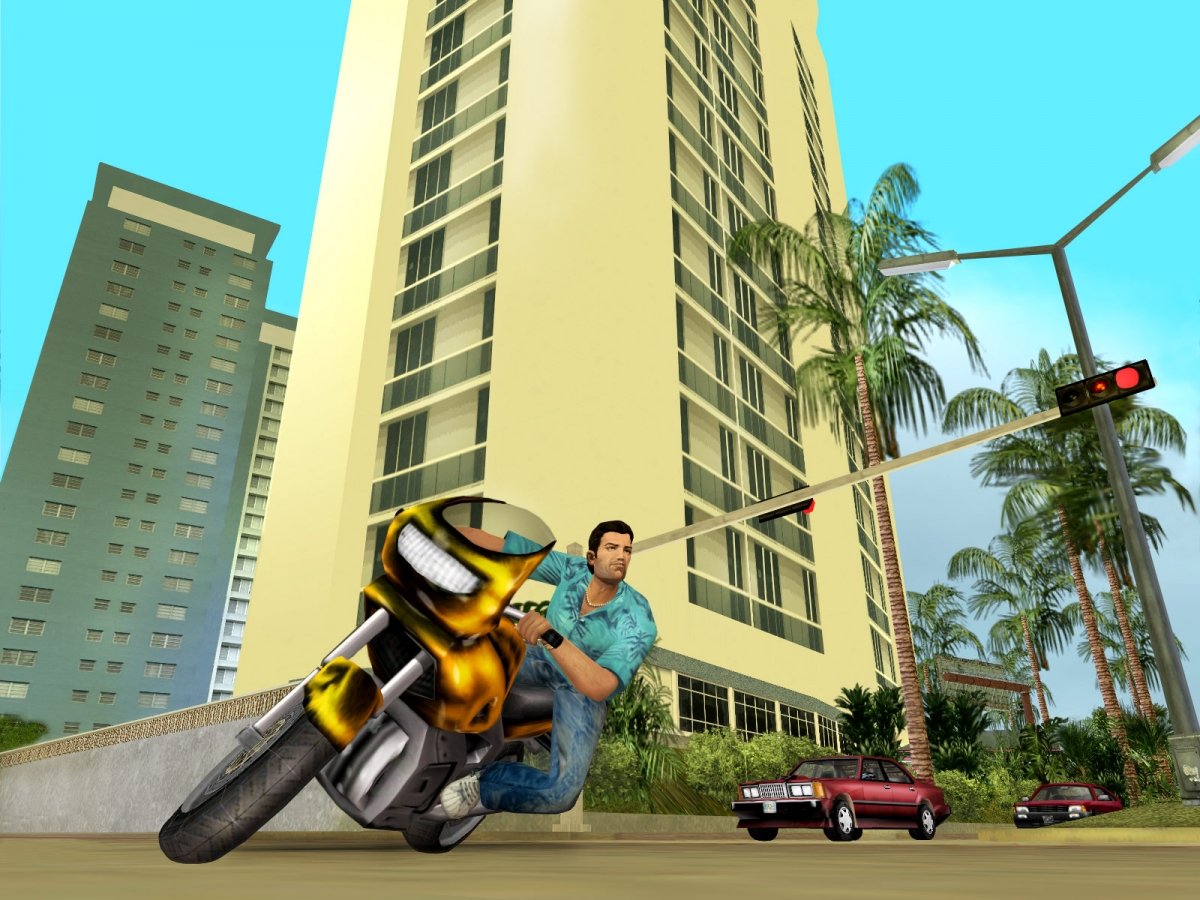 How GTA Vice City works is similar to other Grand Theft Auto games that were released later although it's obviously not so sophisticated. The game takes place on a huge urban scenario on which we'll have to combine a non-linear gaming style and complete all sorts of missions.
The game is developed in a third-person point of view and to be able to complete the above-mentioned missions, we'll have to wait to receive instructions or for a series of events to unfold. There are also a few complementary missions that aren't necessary to complete the game but can provide us with certain advantages for our character.
With the latter, we can run, jump, and drive vehicles such as cars, motorbikes or boats, as well as fight against enemies with all sorts of weapons and explosives, ranging between guns and rocket launchers. For such purpose, we'll need to maintain contact and relationships with other game characters, such as weapon dealers who will help us to equip ourselves.
Throughout the game, we'll also get in touch with members of other gangs. The latter can help us to complete missions although they can also put our life and health at dangers.
With regard to how it works in terms of controls, we have to point out that the game is an adaptation of the video console version which is now controlled by means of our keyboard and mouse. However, the mouse can sometimes cause problems that we have to solve from the Options > Controller settings > Standard controls menu. The usual solution is to switch to the Classic mode to then immediately go back to Standard.