Over time, smartphones have become great gaming devices. Long gone are the days when all we had available were dull and straightforward games, as now we can enjoy complex games that rival those released for consoles or PC. We can access these games in official application stores, such as the Google Play Store, but we will only find their official versions. If we know where to look, we can find on the Internet their modified versions to obtain some useful advantages that will never be available in the official stores. For those looking for these modified apps, it is impossible to overlook HappyMod, and in this article, we will tell you more about this interesting platform.
What is HappyMod, and what is it for?
As we explained a few lines ago, HappyMod can be considered a paradise for gamers looking to get the most out of their favorite smartphone games. This platform lets you download over 30,000 free mods, both for video games (most mods are for them) and applications of all kinds. All these mods are great to have since they let us access advantages that can give us the upper hand in several of the most popular games available in the official application stores.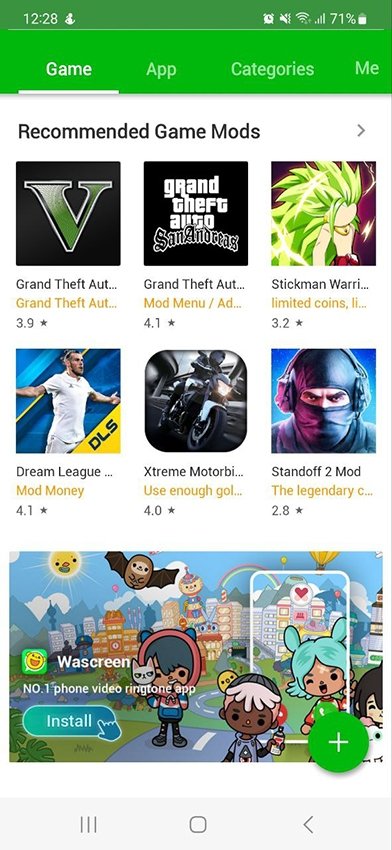 HappyMod looks just like an official application store
We can find on the Internet these mods on different websites, but using HappyMod is a much better option. We say this because, on this platform, all the mods uploaded are checked individually, so we can be sure that we are downloading and installing on our device a safe file and not a possible malware that may damage or render it unusable.
But there are more advantages to using HappyMod. The HappyMod system will let us choose between several mods within each application, and the best thing is that we will be able to see the opinions of other users about them. In addition, if we do not find the mod we want, we can request it or even ask to update one that we have tested and is not working.
How to use HappyMod on Android and how it works
Installing and enjoying HappyMod on your Android device is very simple, but we must keep in mind a couple of things. The first one is that we will not be able to download this platform from any official store since it contains application mods and does not comply with their regulations. This point is fundamental because, from time to time, fraudulent versions of HappyMod appear on the Google Play Store, and if we install them, we may end up with dangerous malware on our Android device.
The other important thing we cannot forget is that we will have to install HappyMod on our Android from an APK. The easiest way to do this is to go to the Settings of your smartphone and then to the Applications section. Inside here, we must look for our favorite browser, and once we tap on it, we will have to activate the option to install apps from unknown sources.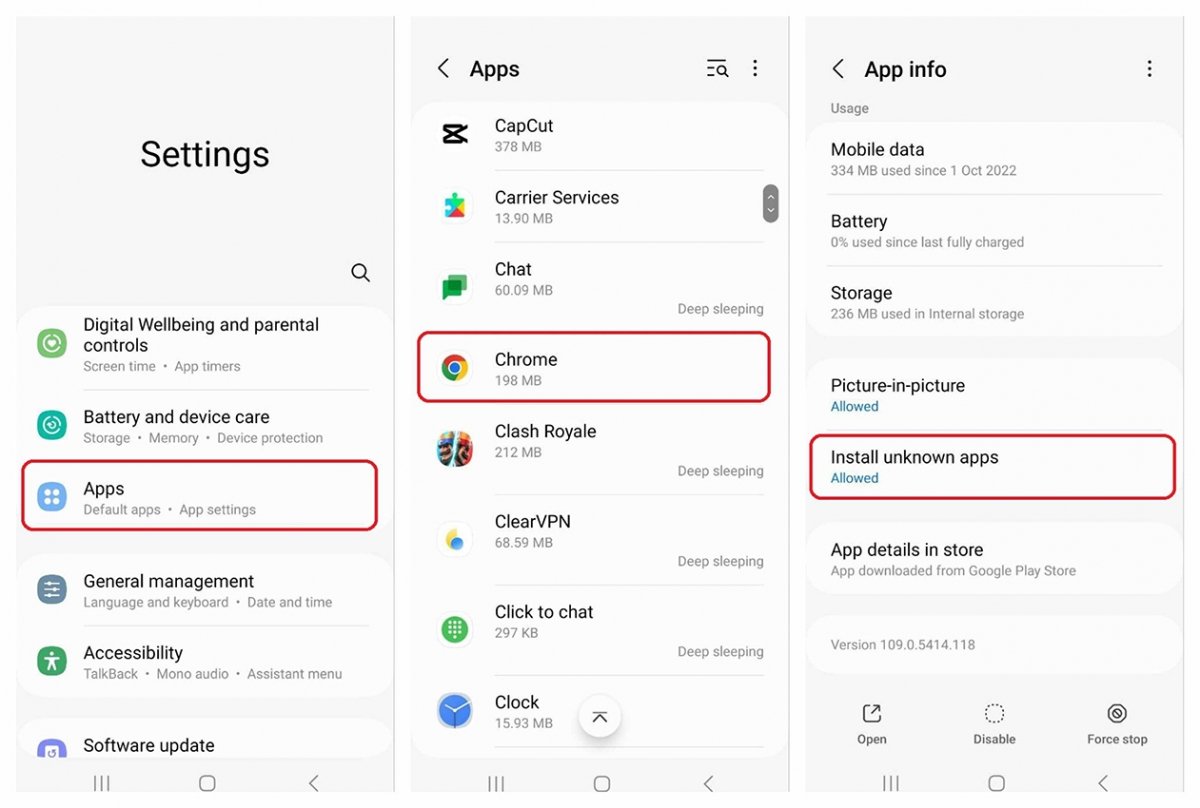 This is how we can instally any APK we search for on our browser
Once this is done, we can download and install HappyMod on our device. To do so, we recommend visiting Malavida's website. The steps to follow are these:
Open your favorite browser and go to the HappyMod page in Malavida.
Once inside, all we have to do is tap on the Download APK button. On the next screen, we will have to do the same on the other Download button.
A message will appear on the screen. Tap on Download anyway.
Once the download is complete, tap on Open.
A message to install the application will be displayed on the screen. Tap on Install.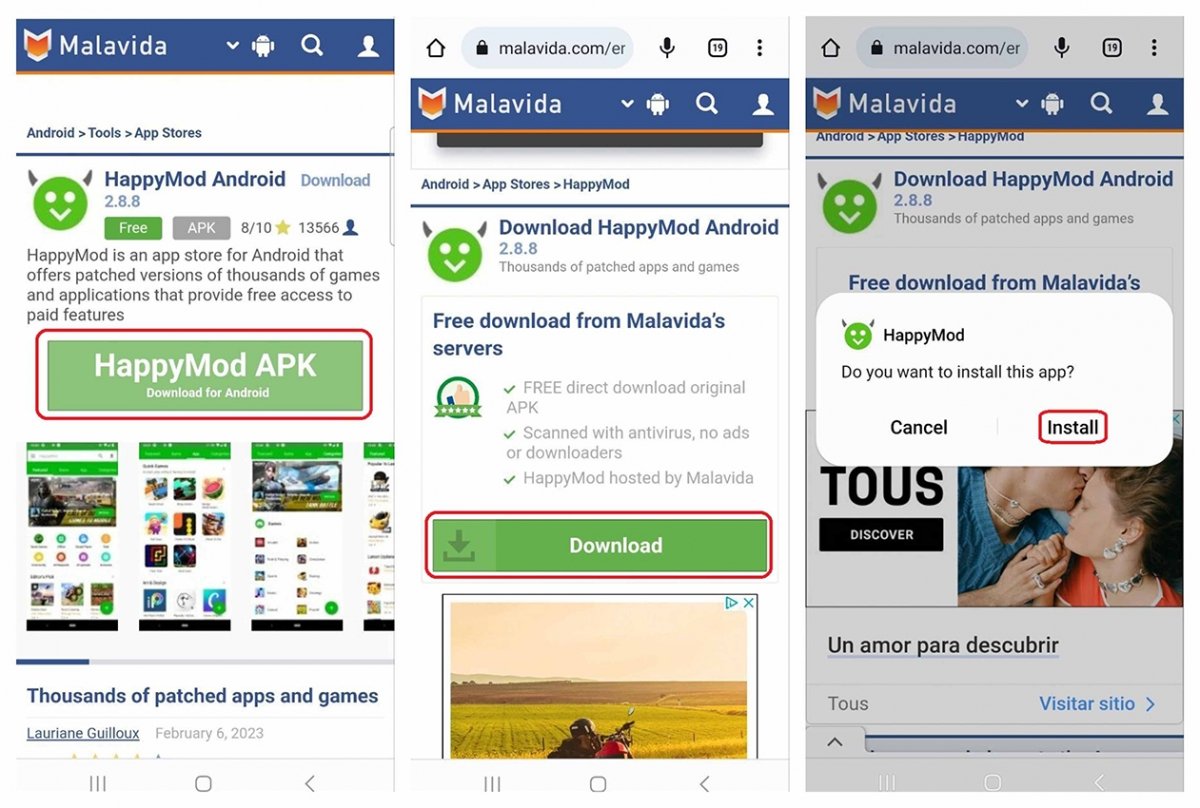 Installing HappyMod from Malavida will only take us a few seconds
Now that we have the application installed, we only have to run it. As soon as we open it, we will see that this app is similar to other application stores. We will see all its content sorted into several sections to help us find the mods more easily. If we want to search for a specific app, we can use the search bar at the top of the screen. By accessing the tab of the game or app we want, we will have in front of us all the mods available for that application, sorted according to the opinions of other users, which is very useful to know firsthand which one is better.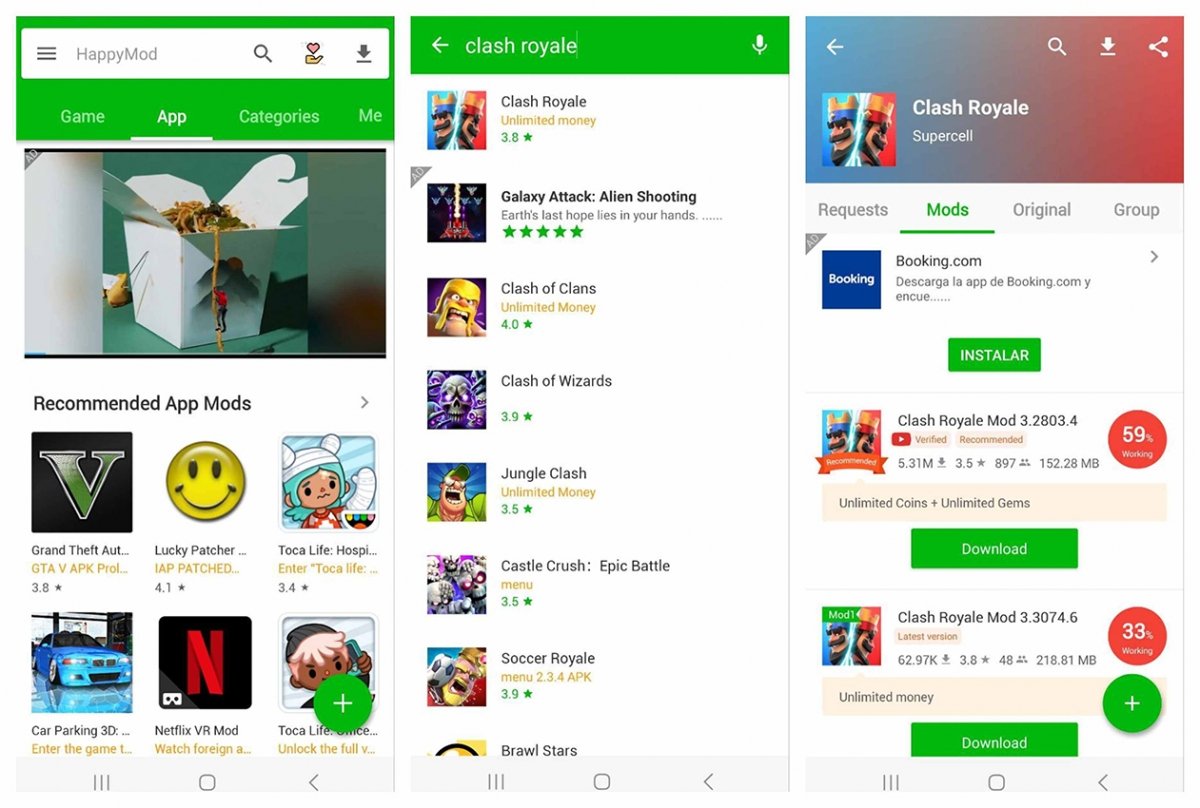 Each app and game have several mods we can download with a tap
We must take into account that we may download a mod that does not work correctly on our device. In this case, we will have to uninstall it and try another one of those available.