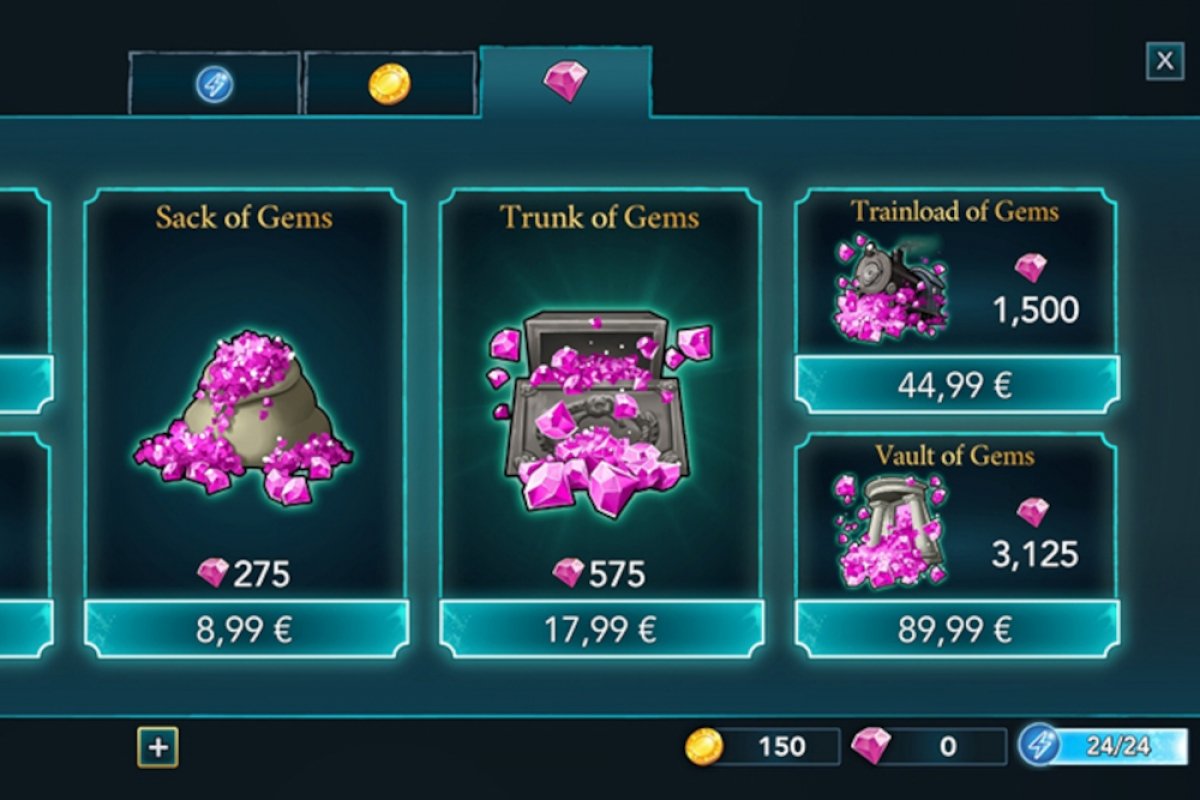 In Harry Potter: Hogwarts Mystery, gems are the coins that we can use to purchase different improvements for the game, such as energy. The fastest way of earning them is purchasing them with real-life money by means of in-app purchases.
Nevertheless, we can earn free gems carrying out the following actions:
Completing a mission: each time we complete a mission or class, we can choose between different rewards including energy, level, gold, or gems.
Winning the House Cup: winning this competition will provide you with a reward of 100 gems. To be able to win this trophy, you have to complete classes, missions, and dialogs which will reward you with house points.
Making friends: making friends and interacting with them will help you to increase your gem count.
Finally, we have to point out that there are hacks and gem generators but we're usually talking about apps of dubious reputation that we prefer not to promote due to the fact that they don't seem to be too trustworthy and because they could get you banned from the game if you get caught.
Harry Potter: Hogwarts Mystery isn't based on the adventures of the young wizard but makes the most of the universe created by the British author J. K. Rowling in her books. The plot takes us to a period prior to the arrival of the saga's main character at the famous school of magic. Nevertheless, we'll recognize characters of the likes of Voldemort and we can explore different rooms that we hadn't seen in previous games. In other words, if you're a fan of this saga's book, video games, and movies, this is definitely a very interesting app to download.