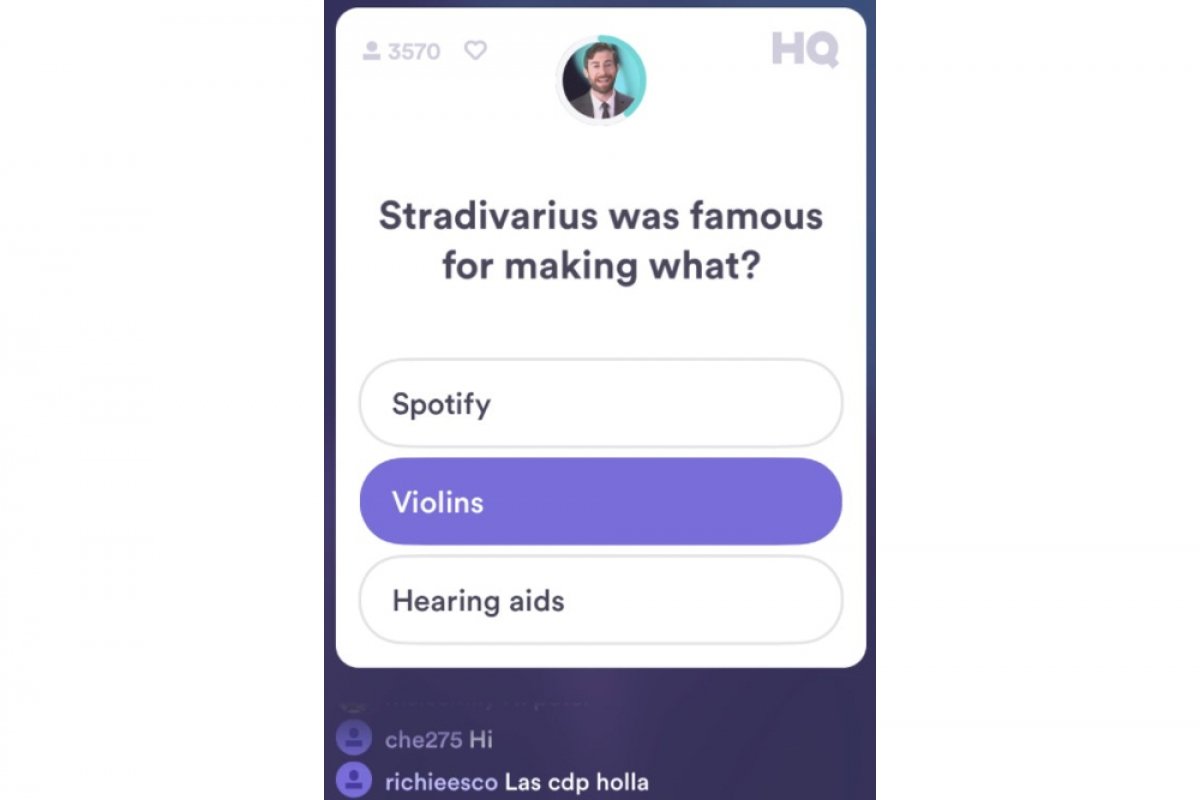 Playing HQ Trivia on iOS is simple as the game is played similarly to the rest of trivia quiz games for mobile phones and tablets. We simply have to bear in mind these simple concepts described below:
Two contests are held every day, one at 3 pm EDT and another one at 9 pm EDT. That's the Eastern Daylight Time in North America, so you'll have to take into account the time difference if you're going to play from elsewhere.
All contestants must register before each match. To be able to receive the prize money they need to provide a valid PayPal account since that's where the money will be paid if they manage to answer all the questions correctly.
The contest is presented by a host just like on TV.
The gameplay is very simple: questions are asked with four possible answers and the contestants have to choose one of them.
Each question is a knock-out round. In other words, if you don't answer the question correctly, you cannot continue playing although you can watch the outcome of the contest.
There's a time limit answer to each question which is just under 10 seconds. If you don't answer in that time interval, you're also knocked out just as if you had answered it incorrectly.
The final prize is shared out between all the players that have managed to answer correctly all 10 questions of the contest.
As you can see, how it works is very simple and really addictive, especially due to the possibility of receiving prize money.