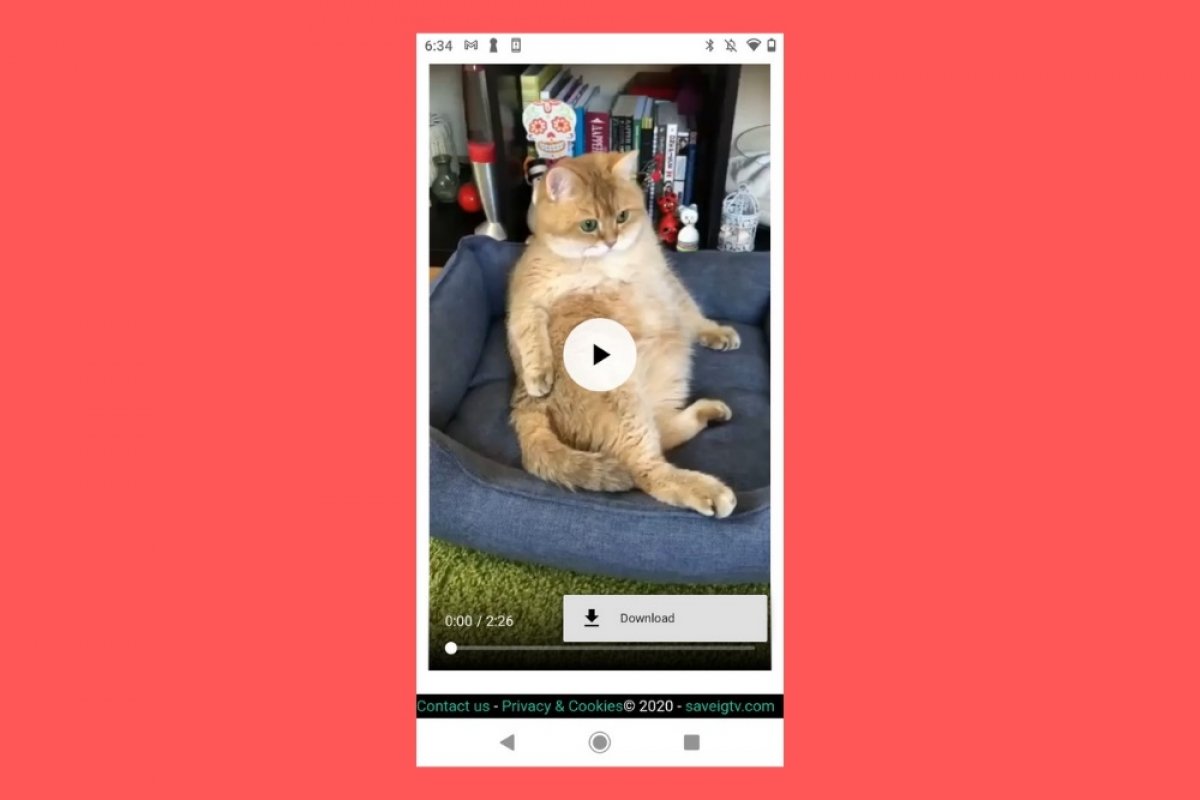 To be able to download IGTV videos, we'll need to resort to an application of the likes of SaveIGTV which isn't official and is developed by third-party creators that have nothing to do with Instagram since the app doesn't offer us this possibility amongst its options. These are the steps to be followed to be able to download a video from Instagram TV on our Android:
Step 1: we need to find the link and for such purpose we'll have to open the video we want to download within the app and make it full screen.
Step 2: whilst the video is playing, tap the screen to view the playback controls and click on the options button which can be identified by means of three vertical dots.
Step 3: the menu will drop down with two options. One of them to report the video, which we obviously don't want to do right now, and the possibility to copy the link to the clipboard. We'll choose this option.
Step 4: now that we've got the link, we'll open our web browser and go to the SaveIGTV at http://saveigtv.com.
Step 5: simply paste the video's URL into the search box and click on Download Now. The video will soon appear letting us download it.
It's true that there are specific applications for Android to download videos through identical procedures, such as IGTV Video Downloader but we wouldn't be surprised if these apps get removed from Google Play sometime soon due to complaints on behalf of Instagram. That's why we prefer to offer you think online tool instead of an APK as it also allows us to download the videos to an iPhone, PC, Mac or Linux.