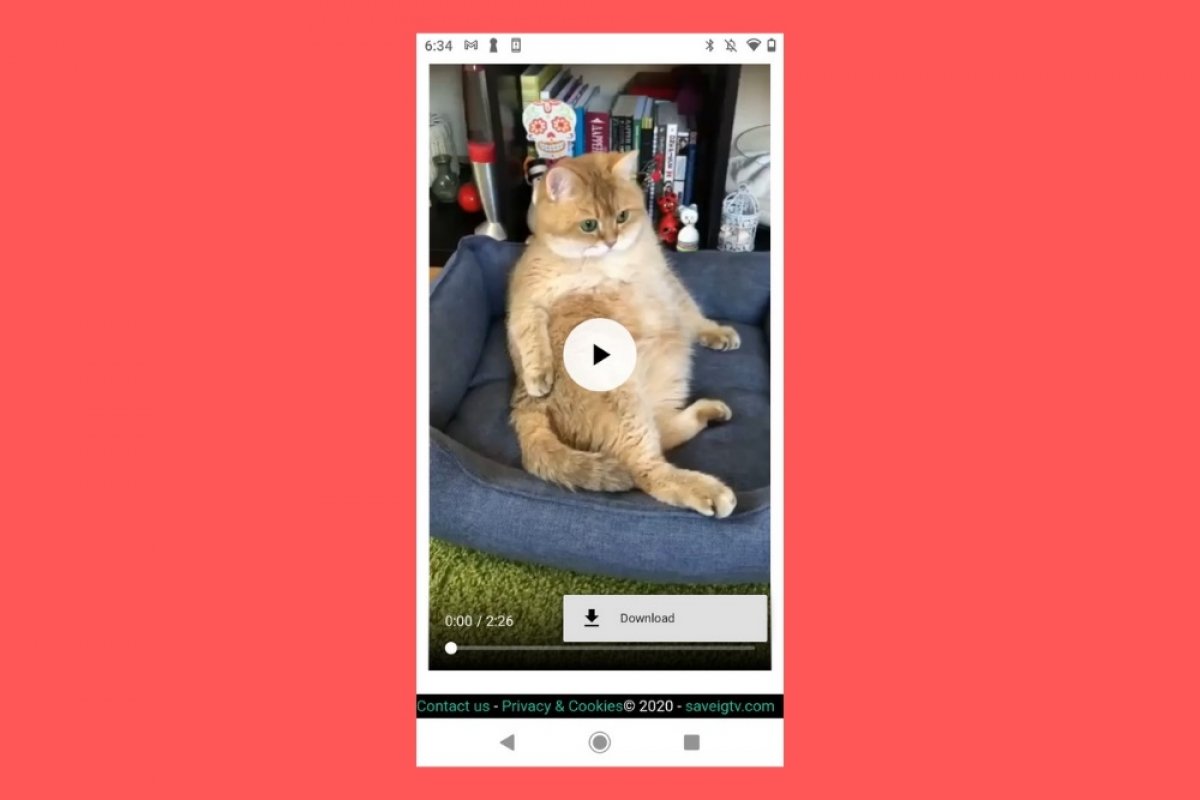 To download a video from IGTV, you must use a third-party app. The application, officially, does not let you save any of its contents in the internal memory. First of all, locate the video you want to download and open it. You can use the IGTV search.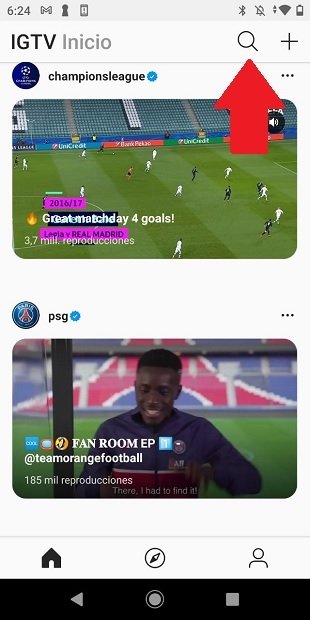 Locate the video to download
Once you have started playing the video you want to download, tap on it to display the application controls. Then, tap on the three-point button at the top of the screen.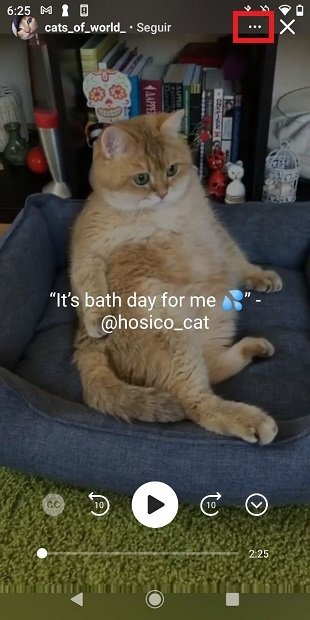 Open the video's additional options
In the pop-up menu that will appear, choose Copy Link, to copy the video link to the clipboard.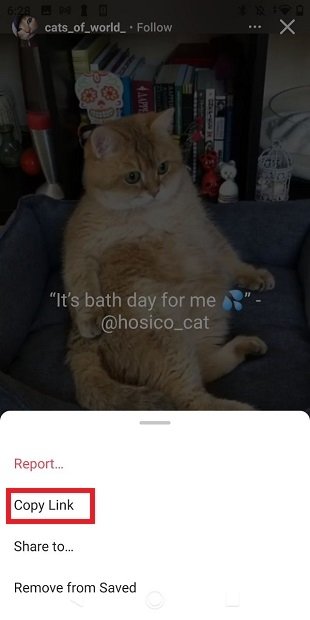 Copy the link of the IGTV video
Now, open your browser and access SaveIGTV, a web application that lets you easily download any IGTV video. In the text field, paste the URL you copied in the previous step.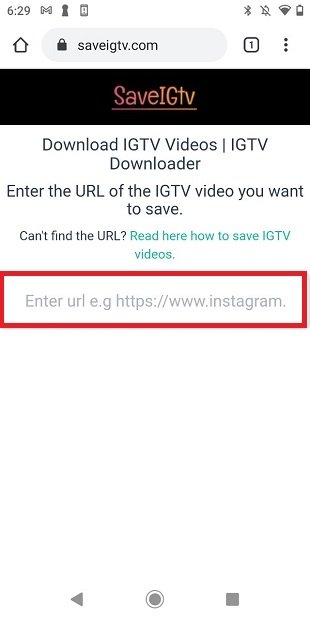 Paste the link into SaveIGTV
Slide the screen down until you find the Download IGTV Video button. Tap on it to continue.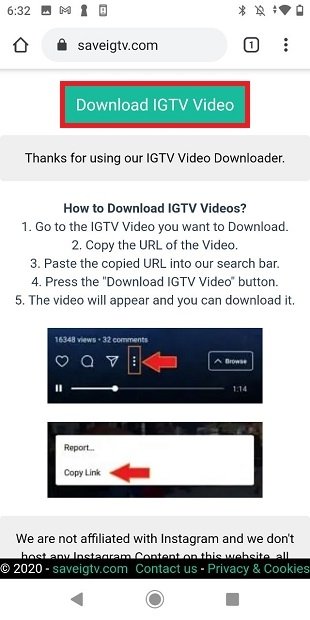 Start downloading the video
Look for the video player and tap on the three dots.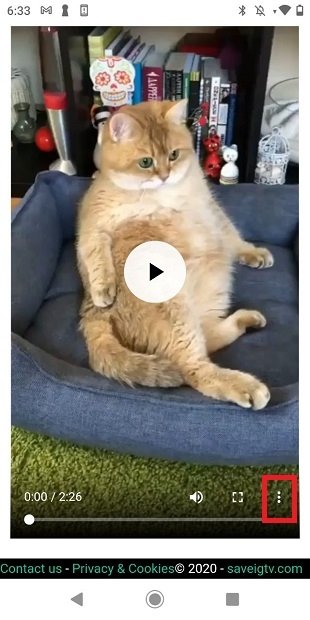 Additional options of the video player
Finally, use the Download button to start the download.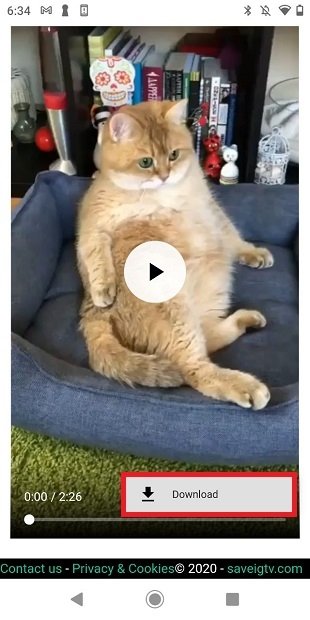 Download the video
Using the file browser, access the download folder on your device. There, you will find the video you just downloaded.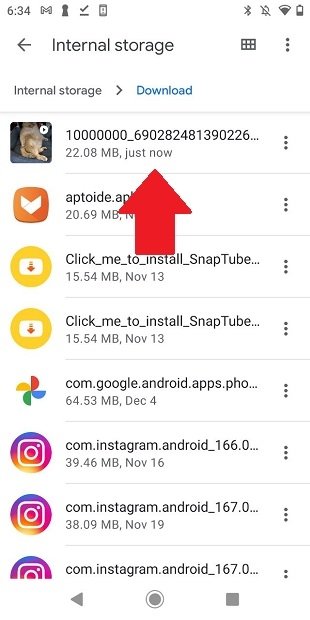 Video in your Android's download folder
Although several applications serve the same purpose, using SaveIGTV has some advantages. For example, you can similarly use this method from an iPhone, an iPad, a Mac, or a Windows PC. In fact, all you need is a web browser. On the other hand, applications that let you save multimedia content from services like Instagram eventually disappear from the store or are difficult to download. This method is much simpler, safer, and universal.