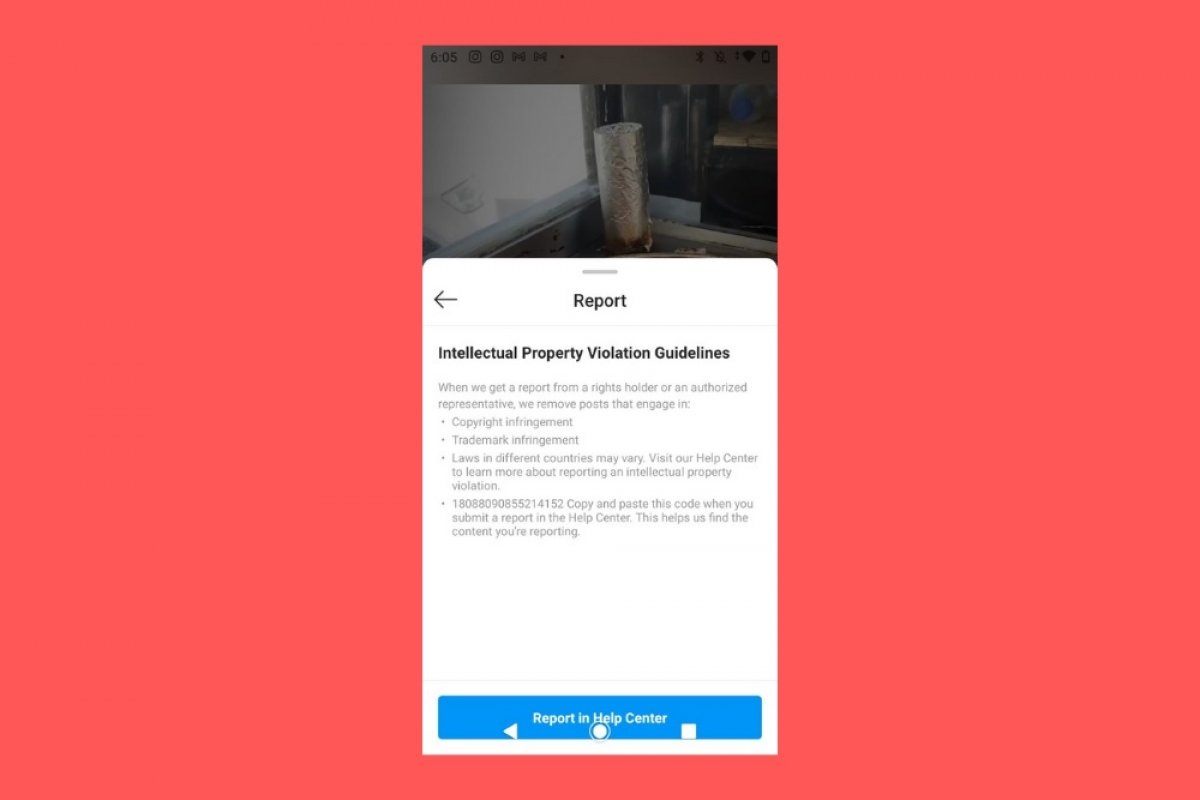 To report a video on IGTV for Android devices, you have to follow these steps:
Step 1: tap the video to play it.
Step 2: tap the screen again whilst playing to view different buttons and controls.
Step 3: now tap the button with three dots laid out vertically.
Step 4: a pop-up menu will open with two options. One to share the link and the other to report the video. You obviously need to choose the second option and follow the instructions indicated in the app.
Videos can be reported according to the community rules that govern the user's activities on both Instagram and IGTV, and include the following cases and circumstances:
You should only share photos and videos taken by yourself or which you have rights to share. The intention of this measure is to protect intellectual property rights.
Publish photos and videos appropriate for all sorts of audiences. This rule does not exclude nudes or artistic or creative nature but everything relative to explicit sex or exhibitionist nudes… and you can also share photos holding a weapon.
Encourage genuine and relevant interactions. In other words, don't be a spammer or resort to artificial methods to gain likes and followers.
Fulfil the laws. Obviously. You shouldn't defend terrorism, organized crime or groups that foster violence. Neither should you offer sexual services or sell or purchase weapons, illegal substances or stolen objects. Basically, don't do anything you wouldn't do in real life.
Contribute towards preserving a helping atmosphere and don't acclaim self wounds.
Don't publish contents that show explicit violence.