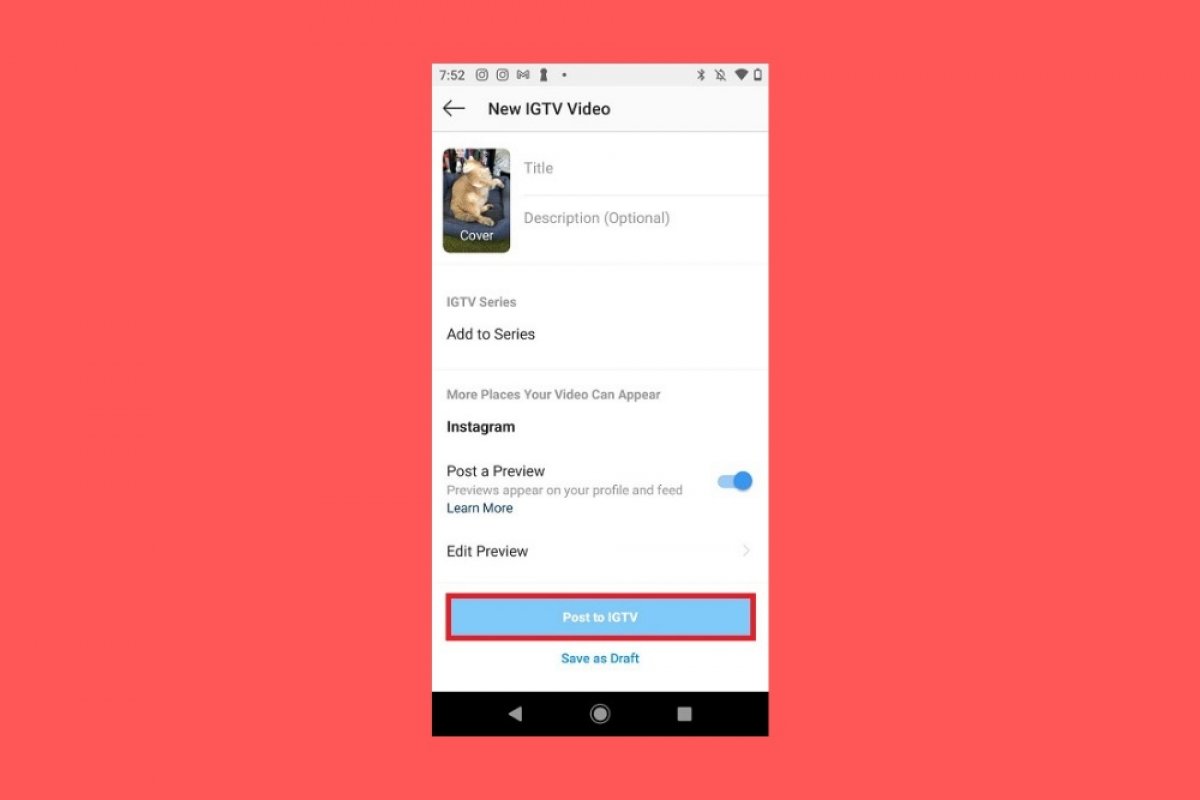 Uploading videos to IGTV is very easy and you can do it in two different ways. First, you can post directly from your mobile device. To do this, open IGTV and tap on the button in the upper right-hand corner.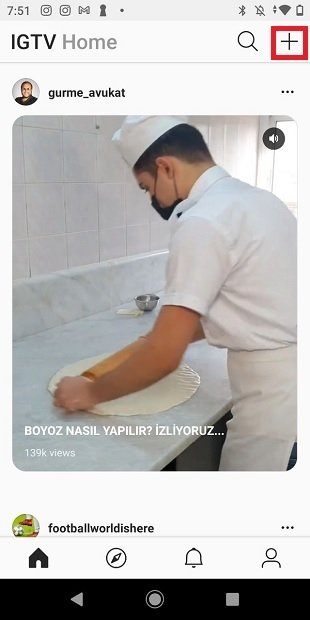 Start uploading to IGTV
Then, start recording by tapping the central button that performs the shutter functions.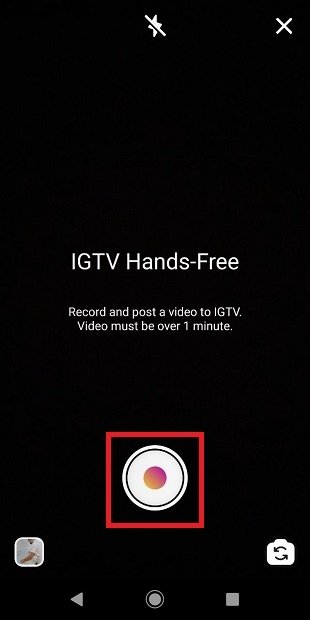 Start recording
If you have previously recorded or edited the video, you can upload it from the phone's internal memory. Tap on the thumbnail at the bottom of the screen.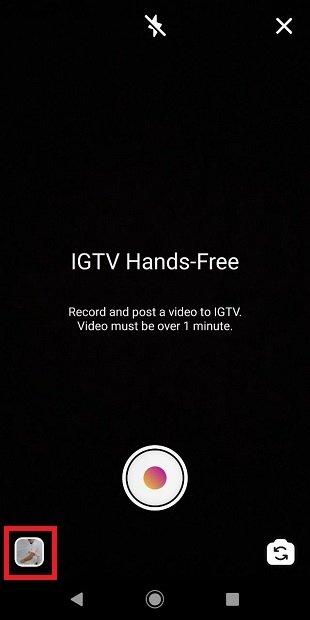 Upload a video file stored on your phone's memory
In the video selector, choose the one you want to upload.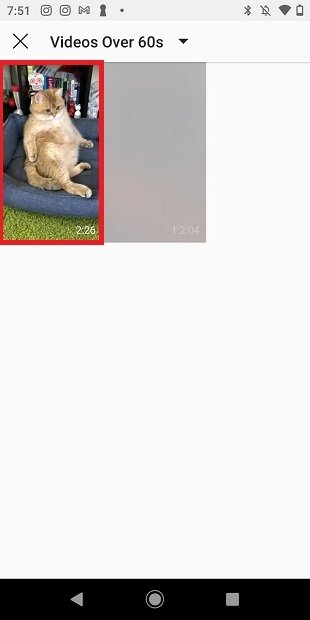 Choosing a video from the internal storage
Once you have finished recording or selected a video saved on your phone, select the frame that will be used as a cover. You can also use a previously designed image with the Add from Gallery button.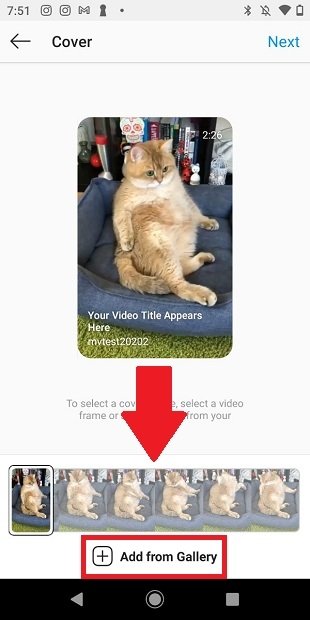 Specify a cover
Specify the video title, description, and the category where you want to place it. Then, tap on Post to IGTV. Remember that it is possible to save the post as a draft using Save as Draft.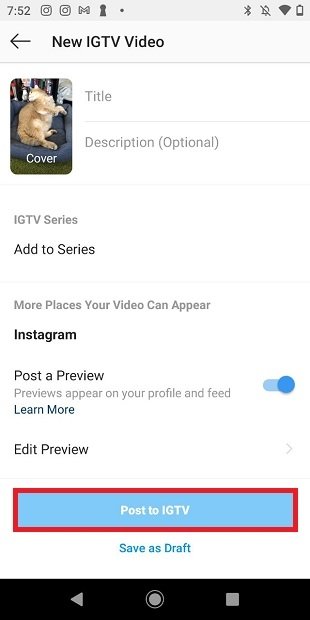 Details of the video
This method limits your content to 15 minutes. If you want to upload a longer video, up to 60 minutes, you must use the web client. Once you are logged into Instagram, visit your profile.
Open the Instagram profile on the web
Go to the IGTV section, and tap on Upload.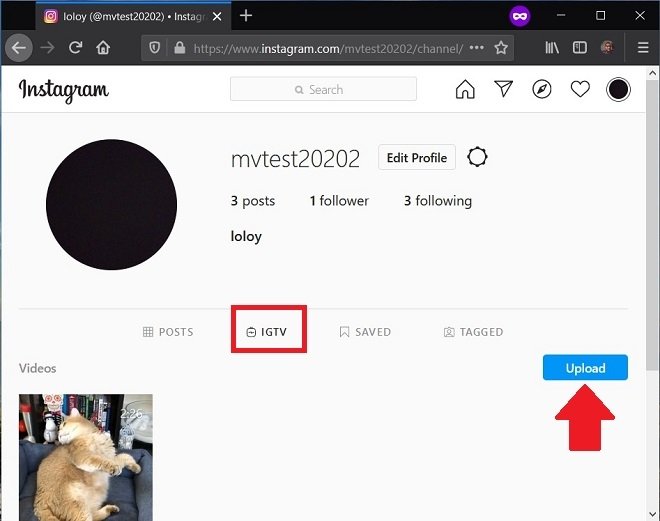 Upload the video from a PC
Now, drag the video file to the upload area.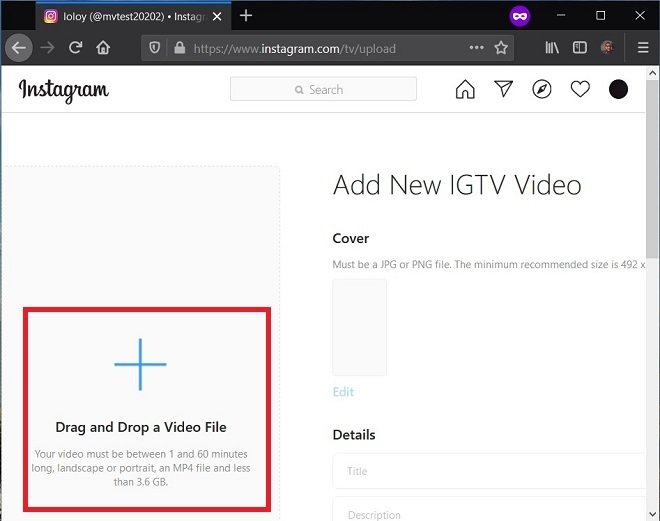 Content upload area
Specify the video title and description. Then, tap on the Upload button to continue. Again, use Save as draft to save the project as a draft.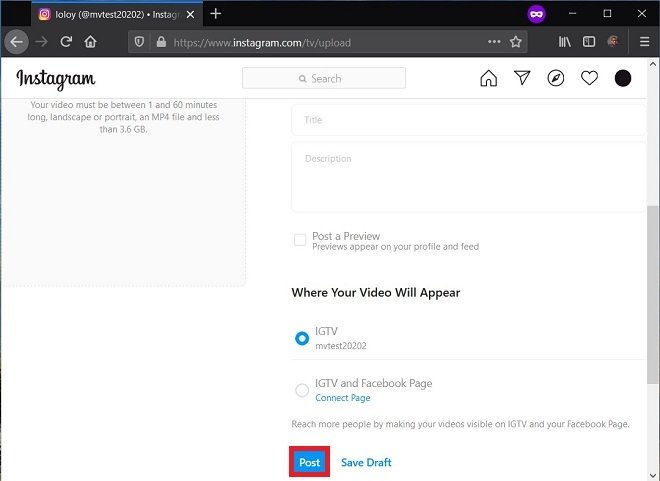 Post a video on IGTV
When the upload is complete, the video will be available in the IGTV section of your profile. Do not forget that uploaded files cannot exceed 650 MB for videos of 10 minutes or less and 3.6 GB for videos of up to 60 minutes.