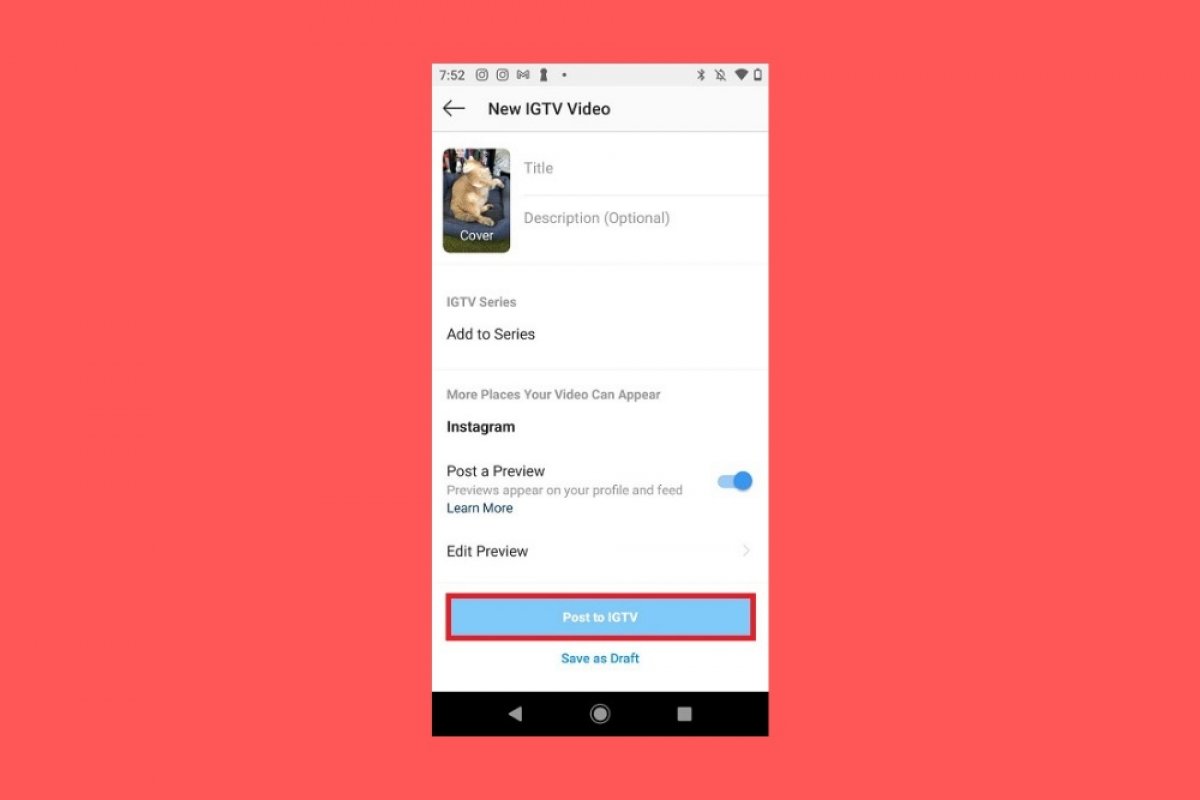 There are two ways of uploading videos to IGTV (also known as Instagram TV). The first one is from the official Instagram or IGTV applications:
Step 1: in Instagram, tap the button with the shape of a TV that's on the upper right hand side of the main interface. If you use the IGTV app, simply open it and tap that button next to your profile picture, just on the right of Search in IGTV.
Step 2: no, whether in IGTV or Instagram, tap the + button, choose a video from your gallery and then press Next.
Step 3: you now have to add a title and a description that will be shown to the rest of users. From this section you can also share it on Facebook.
Step 4: now simply click on Publish.
The other way to share a video on IGTV is from the web version of Instagram, which is ideal to publish videos on your PC and the only way to share long videos. There's not much sense of using it from a smartphone:
Step 1: open the web browser and go to Instagram.com, logging in with your user credentials.
Step 2: go to your profile and access the IGTV option.
Step 3: search for the option to Upload video and click on it.
Step 4: click on + and choose a video stored on your computer by exploring the folders and drag and drop the file in question.
Step 5: add a title and description, and choose whether you want to share it on Facebook or not.
Step 6: click on Publish.