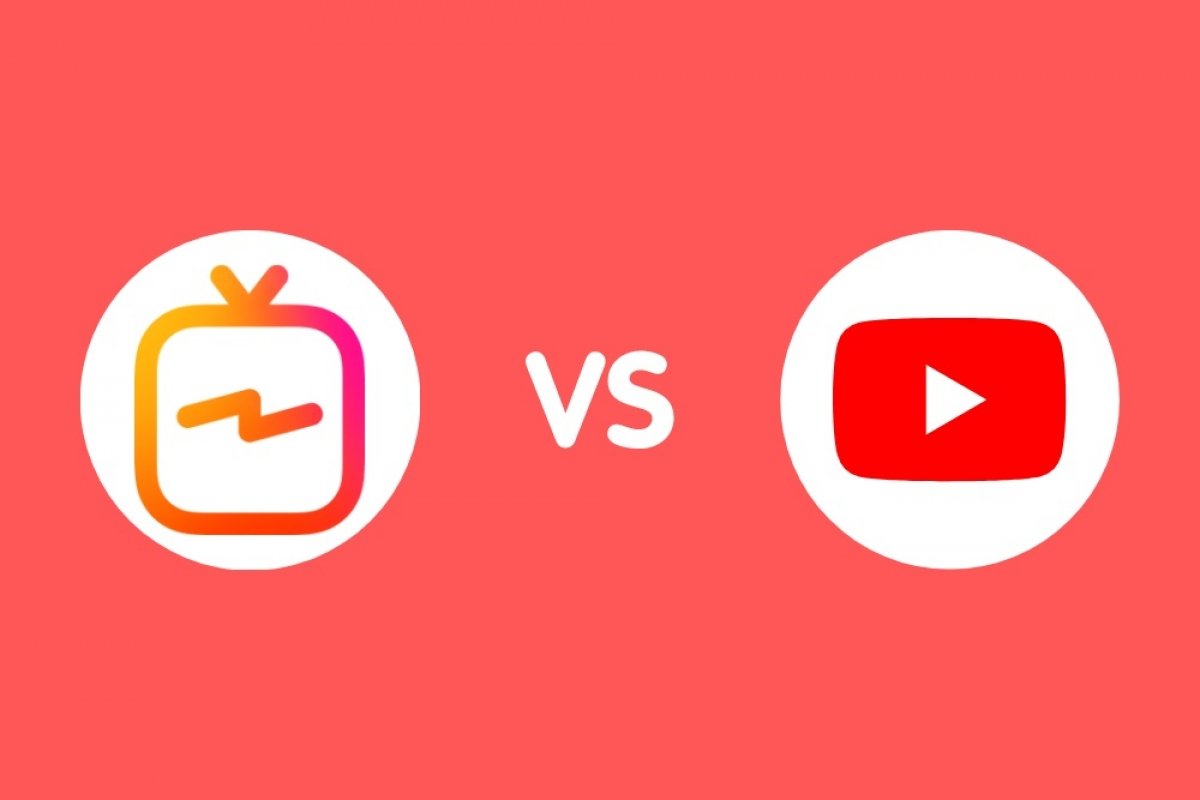 IGTV is a video service that aims to compete directly with other industry giants. Everyone knows that, with this platform integrated into Instagram, Facebook is trying to compete with Google and replicate the success of YouTube. But is IGTV achieving its goal? Can it stand up to its direct competitor? In this comparison, we will solve your doubts by comparing their applications in Android.
IGTV and YouTube: similarities
The most obvious resemblance between the two can be found on their home page. On its home page, IGTV displays content based on your interests and the accounts you follow. Similarly, YouTube also offers customized recommendations for each user when opening its application.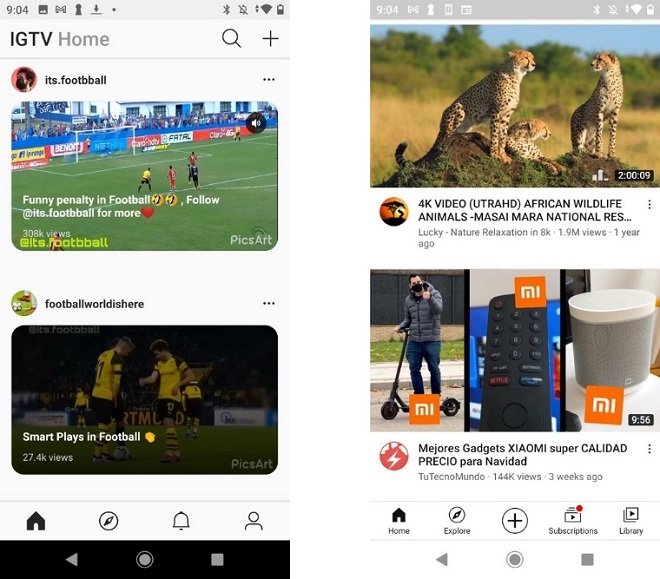 Recommendations on the home screen
IGTV and YouTube also have the browsing section in common. In fact, in both applications, it is located next to the home page, in the navigation bar.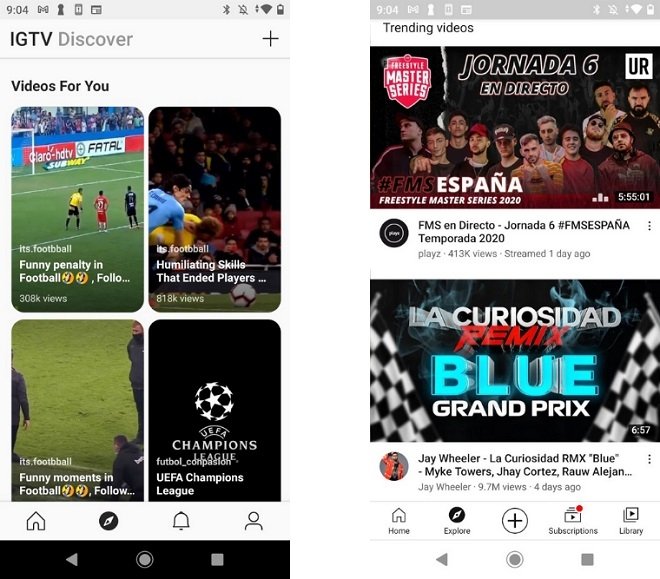 Explore section in both applications
Additionally, both of them will let you upload your own content comfortably from your mobile device. This function is ideal for uploading spontaneous and unedited videos.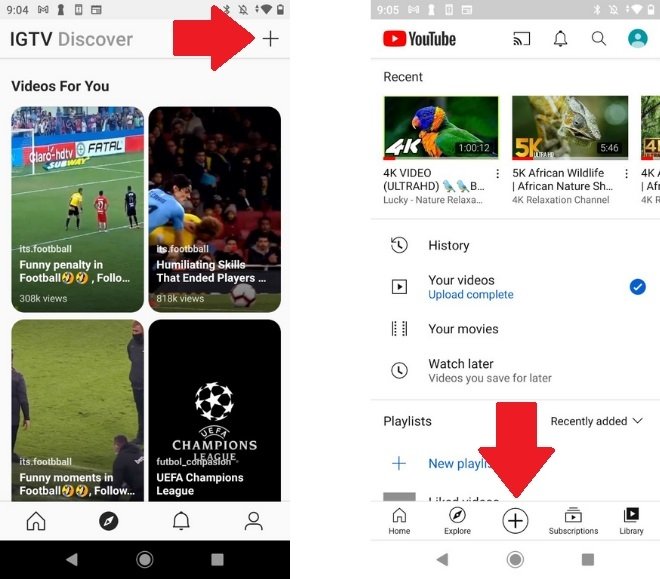 Upload content
Regarding the social aspect, IGTV and YouTube offer the possibility to comment on the content and indicate that you like it. In both cases, it is necessary to have an active channel to participate.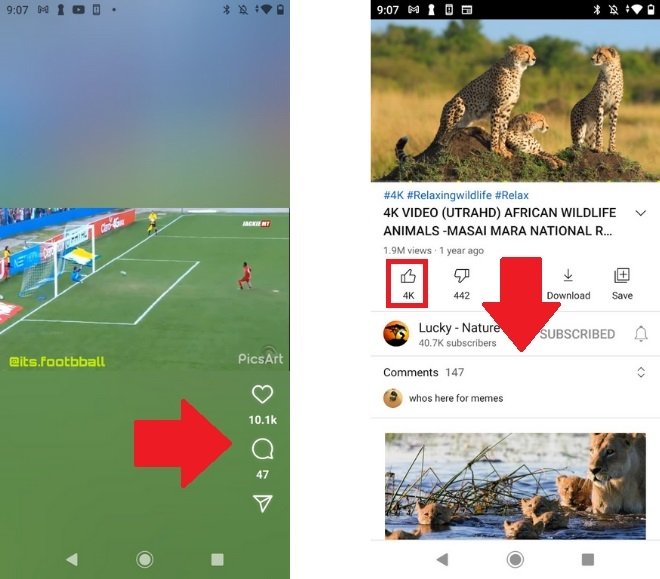 Social interactions
The similarities between the two services are mainly found in the basic functions. However, YouTube's years of experience compared to IGTV reveal important differences.
IGTV and YouTube: main differences
The contrasts between these two applications can be classified into three categories: advanced features, content, and video playback. When you compare IGTV to YouTube, you can see which service has been in operation for the longest time.
In terms of advanced features, within your YouTube profile, you can view recently viewed content, create playlists, and even bookmark content to watch later. IGTV, on the other hand, only offers a small section called Saved where your favorite videos are stored in no other order than the date of addition.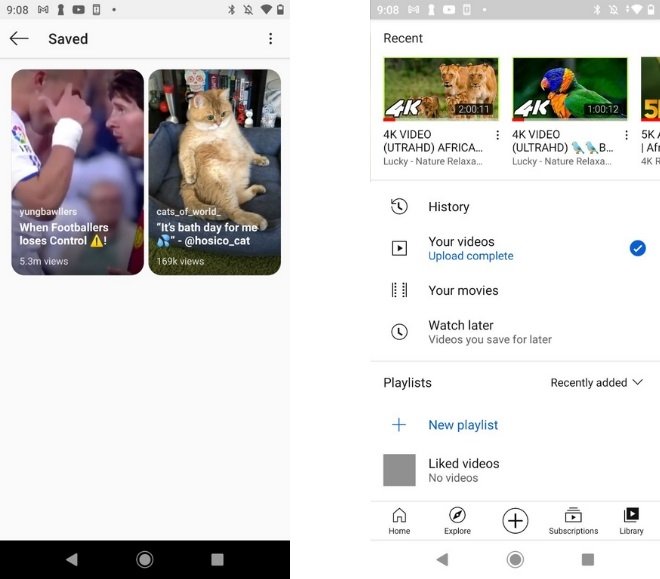 Advanced user options
In terms of content, YouTube offers an extremely wide variety. Thanks to its wide library, you will be able to watch concerts, video clips, full-length films, news, and much more. An example is the James Bond film collection that Metro-Goldwyn-Mayer has officially uploaded to the Google service free of charge.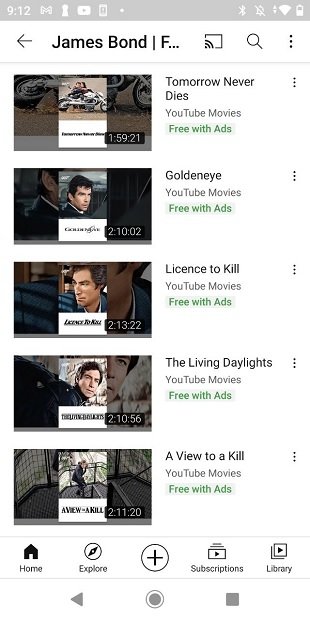 Free movies on YouTube
Finally, let's focus on playback options. YouTube lets you choose the resolution of your video, increase the speed of playback, and fast forward the video with a double-tap. Also, it is capable of sending the content being played to other devices, such as smart TVs, Apple TV, Chromecast, or Fire TV. Unfortunately, IGTV lacks all of these features.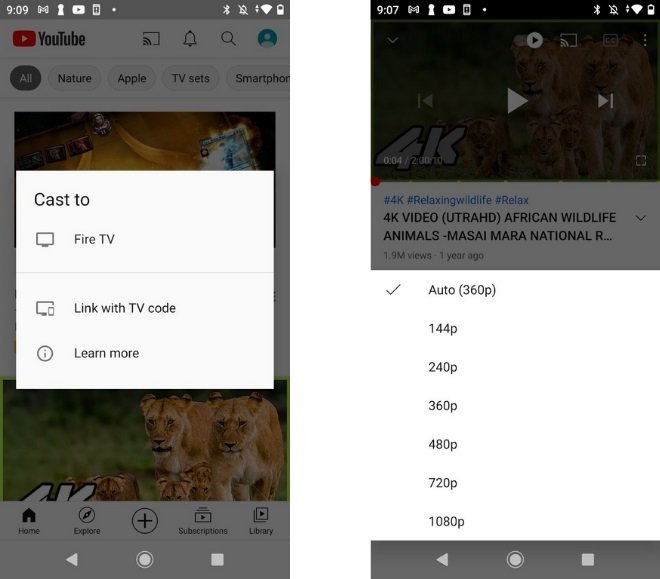 Playback options
To all this, we must add the technical limitations that IGTV imposes on user uploads. While on YouTube you can upload videos in 4K resolution and at 60 FPS, Instagram TV only supports a maximum resolution of 720p. Clearly, this affects the final quality of the posted videos.
IGTV and YouTube: which one to choose?
YouTube is a much more advanced and complete service, where you can find virtually any content and enjoy it on all your devices. As for IGTV, it focuses on easy-to-view videos that are primarily intended to be watched from mobile devices.
If you want to spread your content, both services can help you reach millions of people. IGTV gives you an interesting integration with Instagram and its other formats. YouTube, on the other hand, has a monetization program that has proven to be a success and has enabled many professionals in the sector to live from their videos.