iTube is not a video downloading tool. Its main purpose is actually the playback of content, such as music or podcasts, that are hosted on YouTube. The main attraction of this tool is the possibility of listening to the audio of any video in the background, that is, while using another application or when turning off the phone screen. However, although it does not have a direct download button, it does save your content in the cache. This ensures a lower impact on your data rate, as it prevents the same files from being downloaded over and over again. It also lets the user play any video without an Internet connection.
The first step to cache a video is to check that the Cache Mode option is enabled. It is located in the context menu that appears when clicking on the cogwheel icon.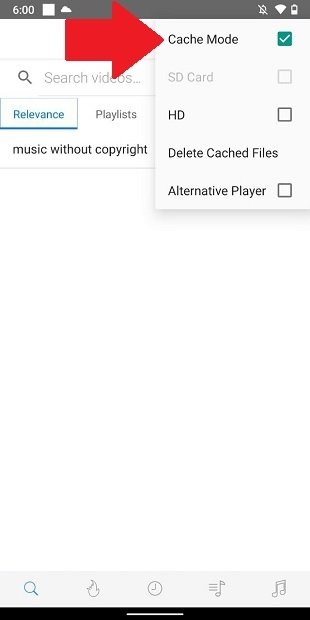 Enabling cache
Then, search for the video you want to save and tap on it when you find it.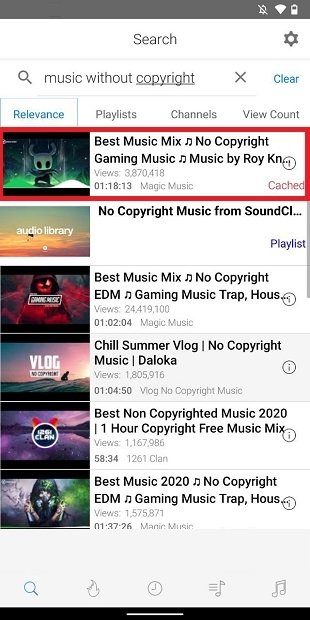 Choose a video
Wait a few seconds for the download to finish. Check the progress in the timeline of the player.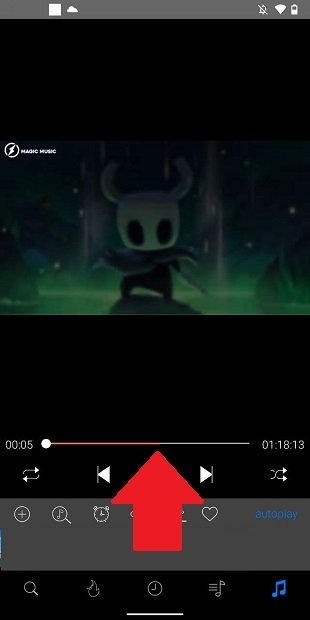 Download in progress
All videos that have been saved in the cache will be marked with the Cached tag.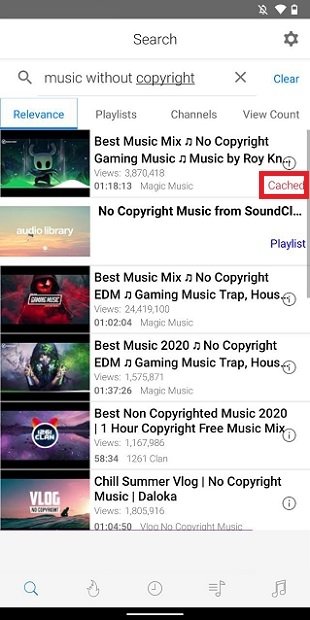 Cached video tag
If you want to manage the corresponding files, go to the playtube directory, using a file explorer.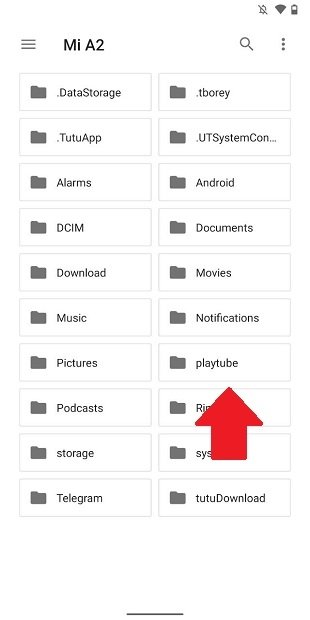 Stored iTube downloads
From there, you can move or transfer videos saved in the iTube cache, just as you would with any other file.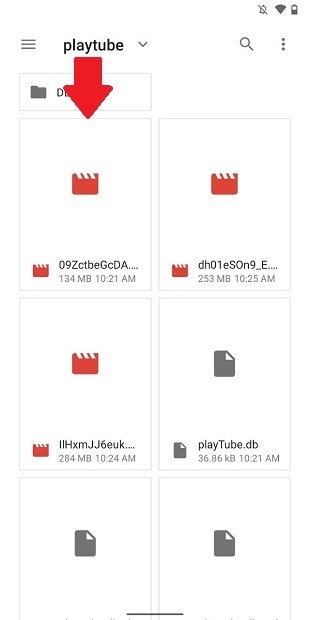 Video file obtained from iTube
You must use this function only with videos that you want to store in the internal memory of your device. With each playback, a local copy of the content will be saved automatically. In the long run, this will significantly reduce the free space available on your phone.