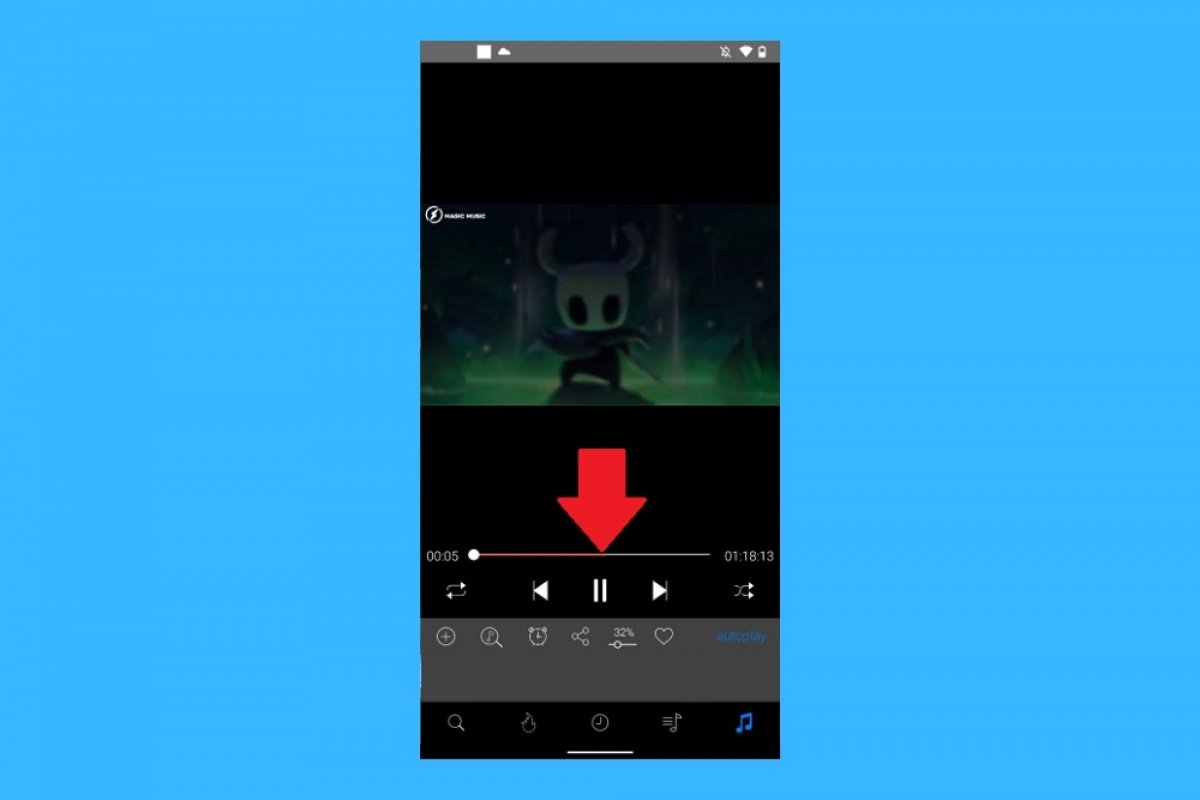 Downloading songs with iTube is very similar to downloading videos. In other words, we'll simply have to follow these instructions to be able to get hold of a local copy of the full video, including its audio and music, on our phone:
Step 1: search for the song you want to download using the search tool. This button can be found on the bottom left hand side of the app's main interface with the shape of a magnifying glass. Here you can introduce the name of the band or singer or the name of the song or album, just like you would do on YouTube.
Step 2: with the results obtained you can download either an individual song or a full playlist. For such purpose, you have to play the video in question and click on the + button that's just under the player, on the left hand side of the interface. Then you can send the video to an already existing playlist or create a new one. Another possibility is to cache the video, from the list of results with the button on the right hand side.
Step 3: the video is now part of the application's cache and each time you open the app, you'll be able to access it. But because you only want to listen to the music and not watch the video, you can leave the app without closing it and keep the audio playing in the background. Thus, it's a free alternative to apps of the likes of Spotify, Deezer or TIDAL although with a much shorter and untidier catalog than those music streaming services.