iTube lets the user directly obtain files hosted on YouTube. That is, it does not have a button to start downloading a video and let the user choose the format, as some alternatives do. The primary mission of iTube is to play content, not to download it. However, it does have a Cache Mode, which saves all videos you play in the cache to avoid downloading again. You can activate this function from the settings menu by checking the corresponding checkbox.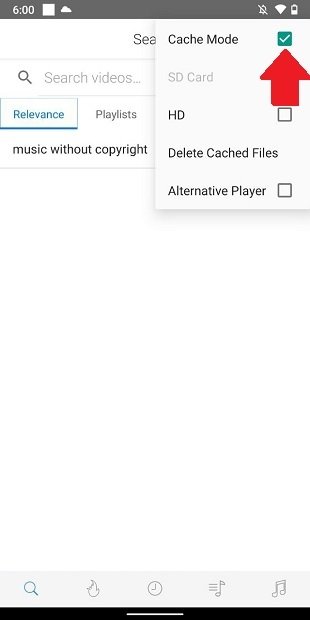 Enable Cache Mode in iTube
Then, tap on any video to start playing it.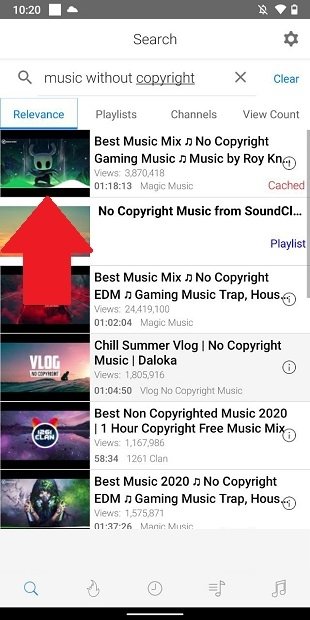 Start playing a content
Wait for the progress bar to complete.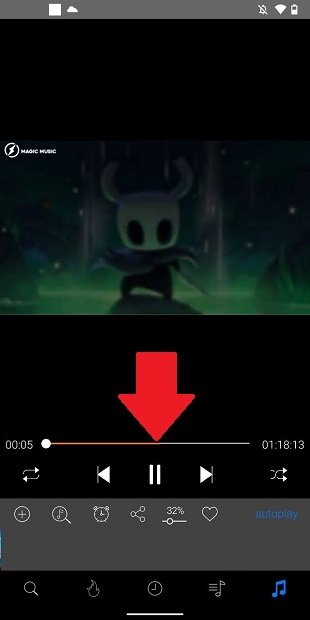 Download progress of the cached video
The video will now be stored in the internal memory. In iTube, it will be marked with the Cached tag.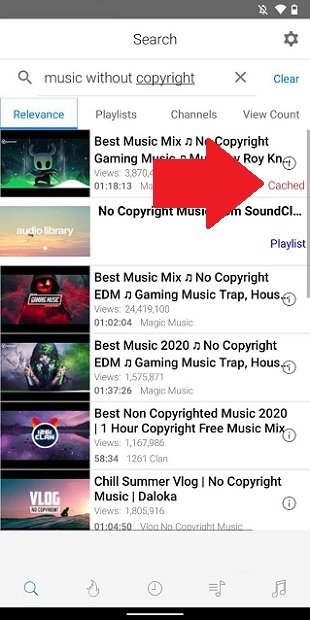 Video stored on cache
Using a file explorer, go to the playtube directory, located in the root folder of the storage.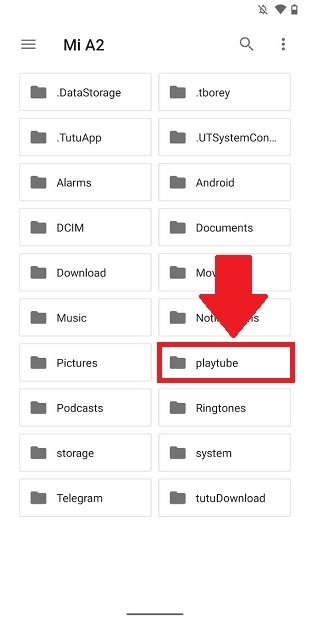 Access iTube's folder
Inside it, you will see the files downloaded by iTube as cache.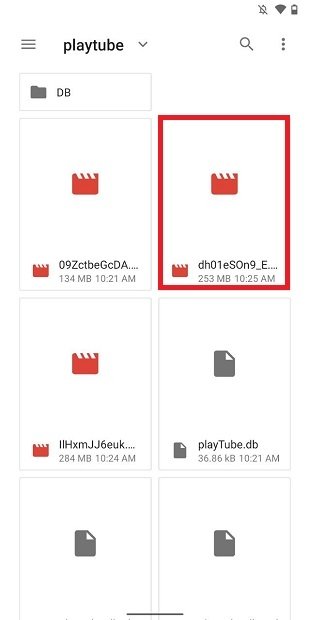 Original file obtained from iTube
These files are in MP4 format. This means that iTube downloaded the complete video, with images and audio. There is no option to download music in MP3 or AAC format. Therefore, at this point, you will need to download and install a converter on your device that is capable of modifying the format of the videos and converting them to audio files.
As you can see, downloading with iTube is a somewhat cumbersome process. Therefore, we can say that its most notable advantages are playback in the background and without an Internet connection. Remember the importance of ensuring that everything you download is copyright free or rightfully yours.