iTube is primarily a player for content hosted on YouTube. It is focused on music, letting the user play audio in the background and without ads. Although there is no direct download button for the contents, there is an option that stores the videos as a cache. This avoids downloading the same file over and over again. By default, this option is enabled. To check if it is enabled, tap on the gear icon in the upper right corner of the home screen, and in the context menu, make sure that the Cache Mode checkbox is checked.
If so, any video you play will be automatically saved to the internal memory of your device. Therefore, use the text field to locate the music or video you want to download. Then, tap on it to start playback.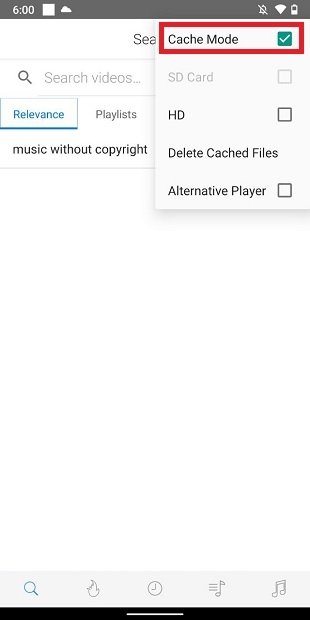 Enable the cache mode in iTube
In the timeline, you will be able to view the progress of the download. When it turns completely orange, it means that the video has already been downloaded.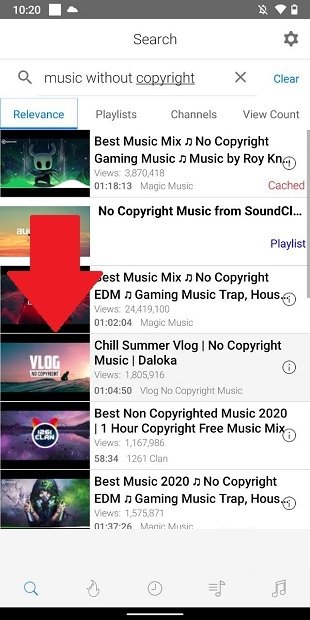 Open a video in iTube
Is it possible to view the files that iTube downloads? From the application, the stored videos are marked with the Cached label.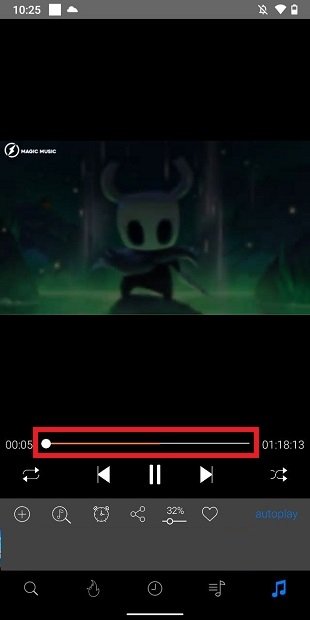 Download progress bar
Additionally, using a file explorer, it is possible to access them from the playtube folder.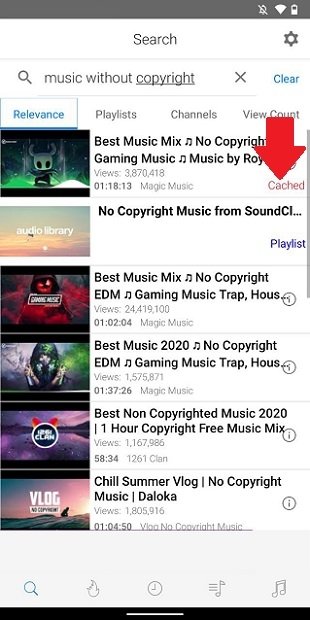 Video downloaded to the internal storage
As you can notice in the following image, all the videos played have been saved in MP4 format.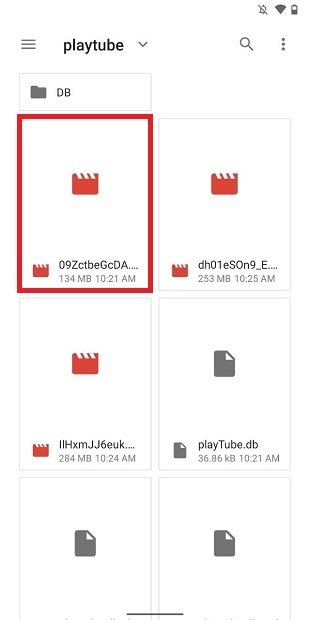 Video downloaded by iTube
From here, you will be able to move them to any folder or transfer them to another device. Also, by using a multimedia converter, you will be able to transform the downloaded files to other formats, such as MP3 or AAC. In any case, from this directory, it is possible to manage the downloaded videos as you would with any other file.