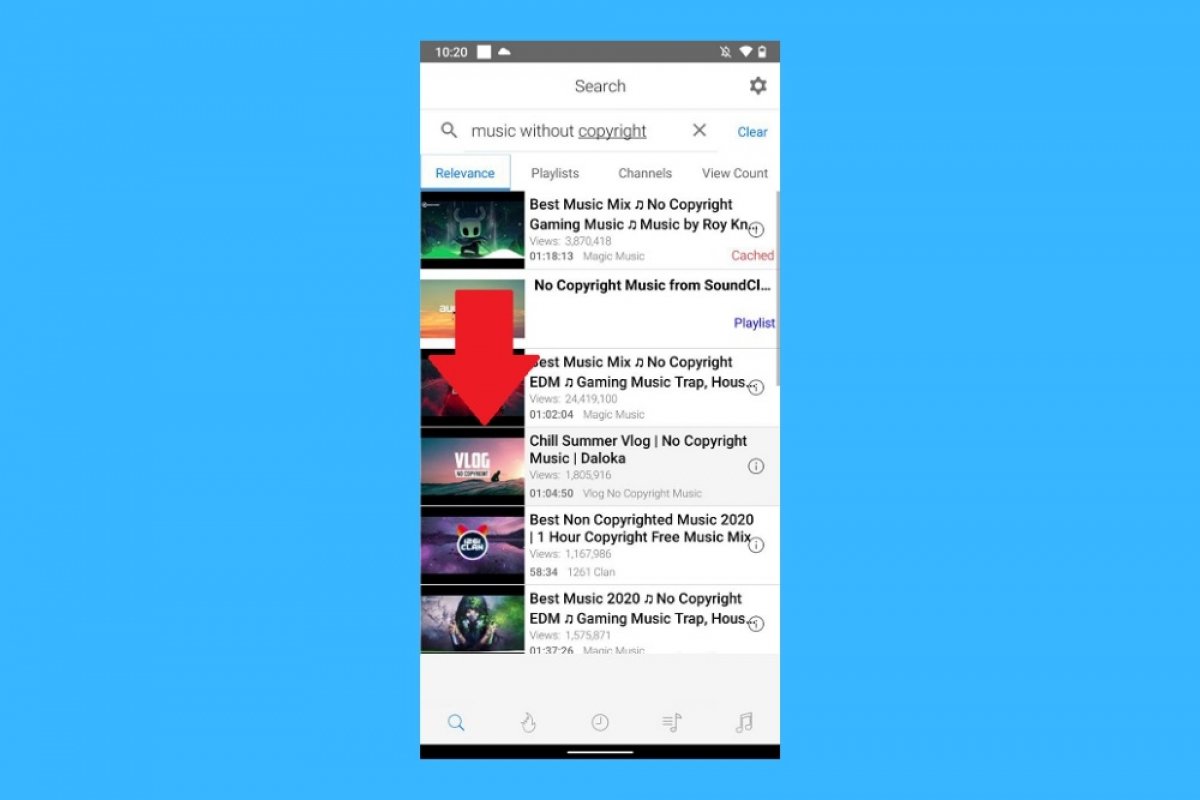 To be able to download videos from YouTube with this application, we have to follow these simple steps:
Step 1: go the manual search tool that you'll find on the bottom left hand side of the main interface. It's the button on the left that looks like a magnifying glass.
Step 2: introduce the appropriate keywords to search for the contents that you want to play.
Step 3: once you've found what you want, you can add it to the cache memory of the app, which is the equivalent to downloading it, with the button on the right or from the actual playback with the + button. From here, we can save the current playlist, send it to our favorites or create a new list from the option labelled New Playlist.
As you probably already know, and if not we're here to inform you, downloading videos from YouTube goes against the terms and conditions of use of this site. That's why we won't be able to find iTube and similar applications such as TubeMate on Google Play. Reason for which, we'll have to resort to alternative download sites of the likes of Malavida to be able to download the APK.
This function to download videos from YouTube allows us to play them without an Internet connections. That means that we can download any content from this site to play it offline, from documentaries or movies to full playlists of music videos. In other words, iTube can become an alternative to applications of the likes of Spotify or Deezer and, although it's not as good and complete, to Netflix and HBO as well. However, the app doesn't allow us to extract the videos so we're forced to play them within this application.