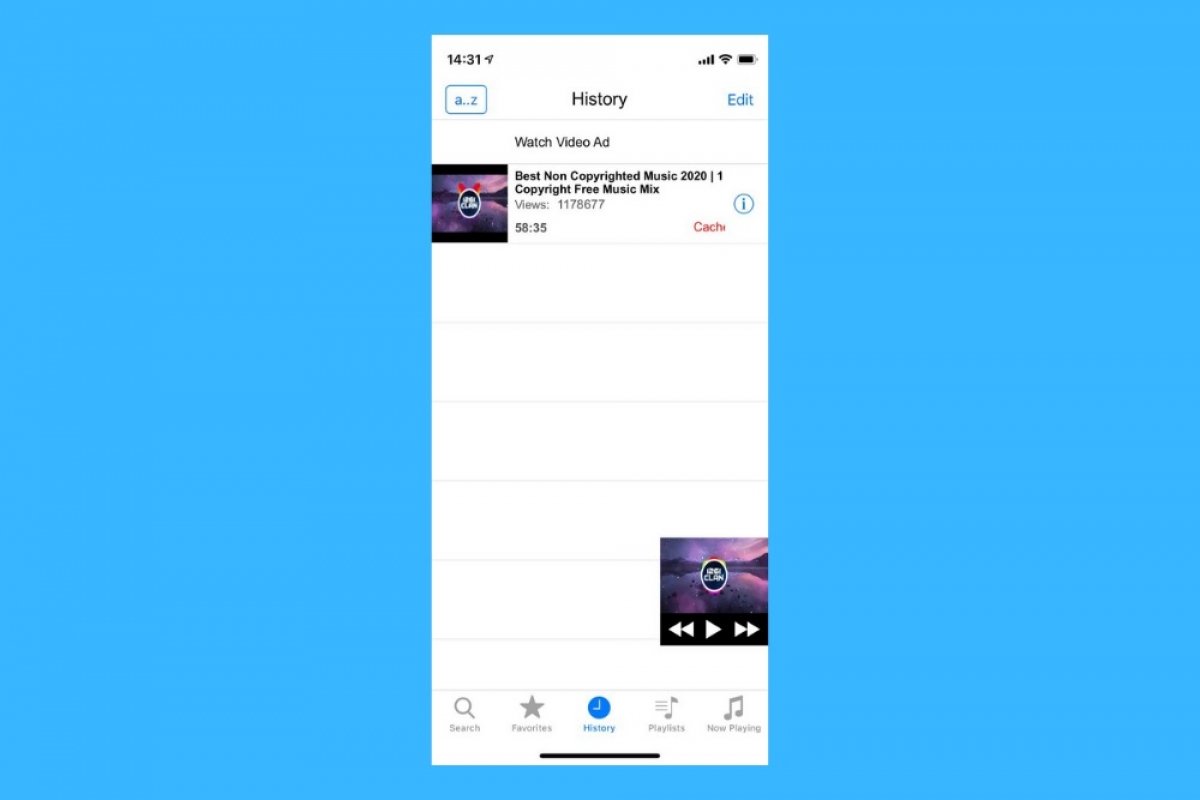 To download and install iTube on your iPhone or iPad, you have to follow these simple steps:
Step 1: in the first place, you need to jailbreak your device. Depending on the model of your handset and the version of the operating system you're currently running, you'll have to do so one way or another. By unlocking your mobile operating system, you'll be able to install apps from sites other than Apple's official App Store.
Step 2: now you've got to get your hands on the applications Cydia Safari Download Manager and iFile, as well as any of the three following tools: INSTALLOUS, AppCake or iFunbox.
Step 3: now it's time to download the APK of iTube. You can find it on its own official website that you can access by hitting the green download button on Malavida. The APK will be downloaded through Safari Download Manager.
Step 4: now use iFile to move the downloaded file from its folder and run it with any of the tools that can be used to open installation packages as is the case of INSTALLOUS, AppCake or iFunbox.
Another simple method would involve jailbreaking our phone or tablet and then simply searching for the file in IPA format, the native extension for iOS devices.
The reason why you can no longer find iTube on the Apple App Store is that back then it was removed due to the fact that it allows you to download videos from YouTube which, in the case of this app, are used to listen to music for free. As you can imagine, the guys at Apple weren't too happy about this function as part of their profits come from selling music through iTunes and their online music streaming service Apple Music.