The installation of iTube follows a similar pattern to the rest of the applications. Indeed, it is not possible to download this tool from the Google Play Store. However, you can have it if you download its installation file or APK. Do it safely and quickly using the link on this page.
When you are in the iTube tab on Malavida, tap on Download.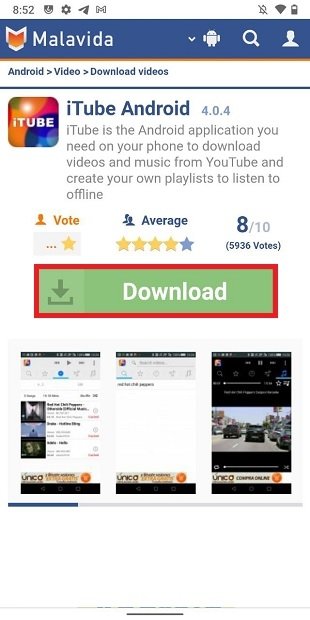 iTube's datasheet on Malavida
To start the download, tap Download again.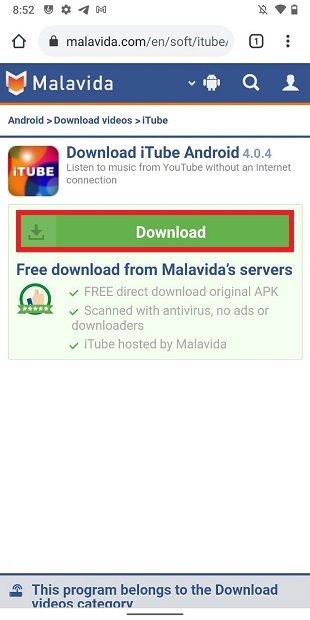 iTube's download page
Use the Open button at the bottom of the screen to open the APK and start the installation.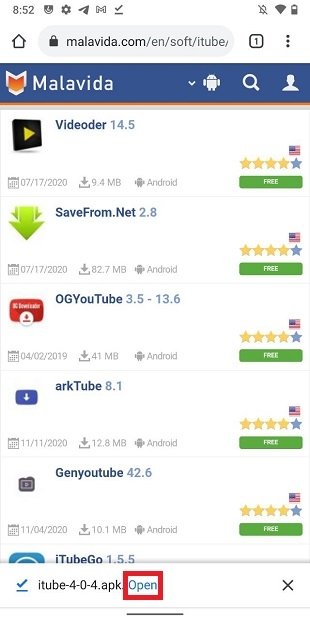 Open the APK you've just downloaded
In the pop-up dialog, tap Install to confirm.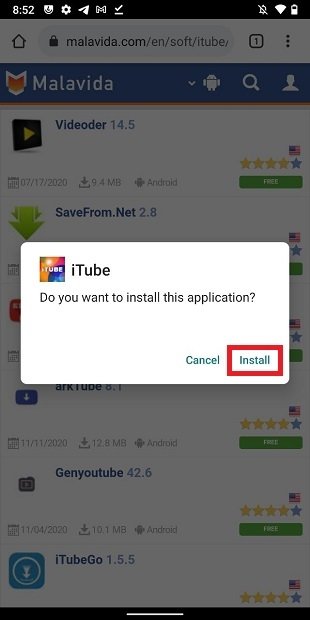 Install iTube on Android
If you receive the App installed message, it means that everything has gone as expected. To open iTube later, use the Done button. On the other hand, to start it immediately, tap on Open.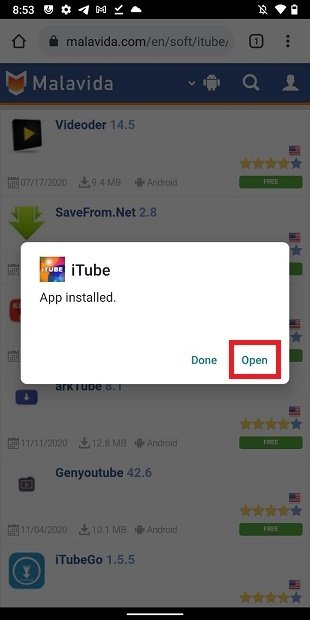 Open iTube
Now, iTube will be available in the usual places, such as the home screen or the app section. To finish the configuration of this utility, you must grant some permissions to the application. The first, access to storage. In fact, this is common permission for this type of application, as it lets the user download files and store them in the internal memory.
The second, the call management permission. This is a somewhat strange concession. The application explains that it requests it to log in to YouTube correctly and promises that it will never read your data. We do not know exactly if this is true. What we do know is that, if you choose to revoke permission, the application does not work. Therefore, if you are concerned about this, we recommend that you opt for other similar applications that do not require access to calls.