One of the features that make so many users turn to applications such as iTube, is the ability to play music in the background. This means that even when you exit the application or turn off the screen, the audio will continue to play. The first thing to do is to locate the music you want to play. To do this, use the search engine at the top of the home screen.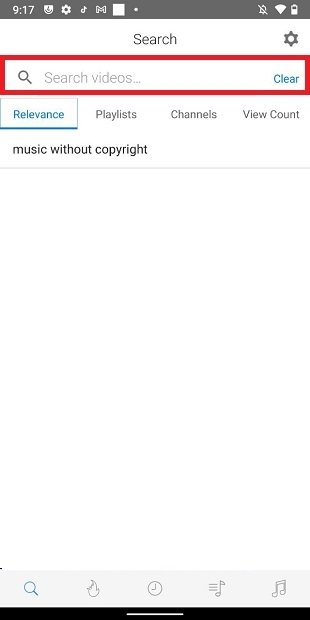 Search for music on iTube
Then, select the song or playlist you want to listen to.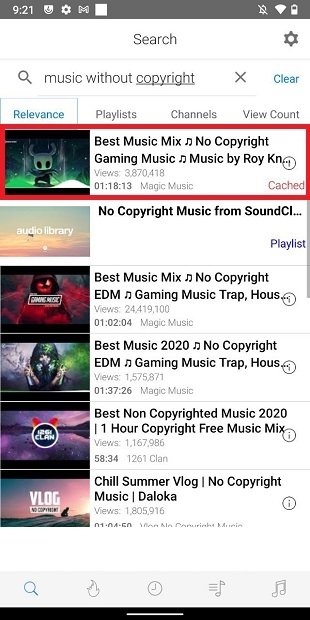 Choose a song
Immediately, the iTube player will appear on the screen. From here, you can control the playback progress, activate the shuffle mode, or repeat songs. At the bottom, the next songs to be played are displayed. When you have reached this point, you can exit the application or turn off the screen.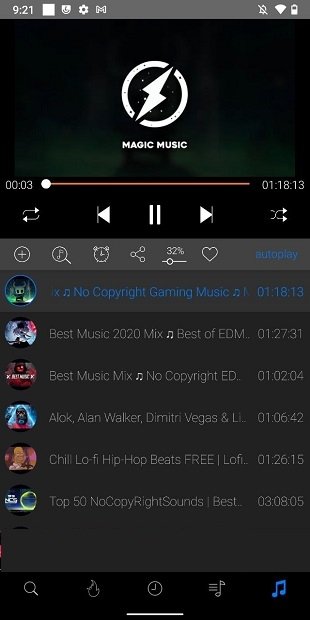 iTube's player
Background playback can be controlled from the notification curtain. Just open it by sliding your finger from the top of the screen.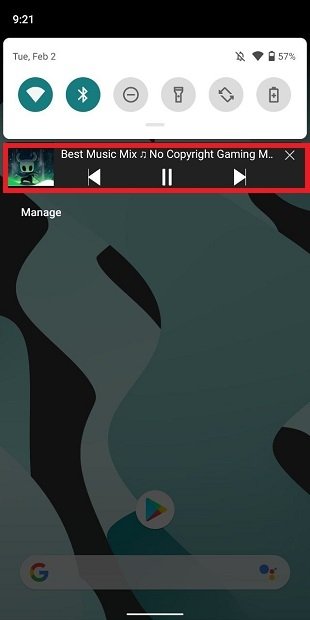 Control the playback from the notifications
Also, since it is music in the background, playback control is available on the lock screen. Thus, it is very easy to pause or change songs, even after turning off the screen.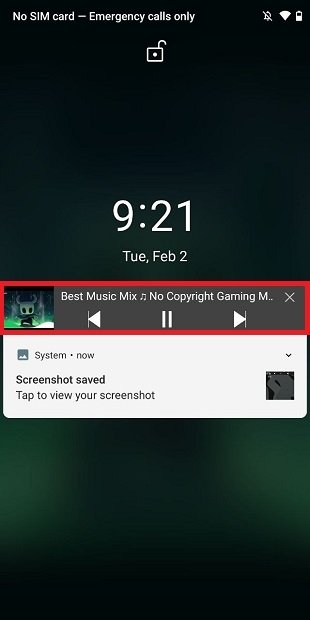 Music controls on the lock screen
If you want to end the playback and remove the permanent iTube notification containing the controls, tap on the button located in the upper right corner, represented by a cross.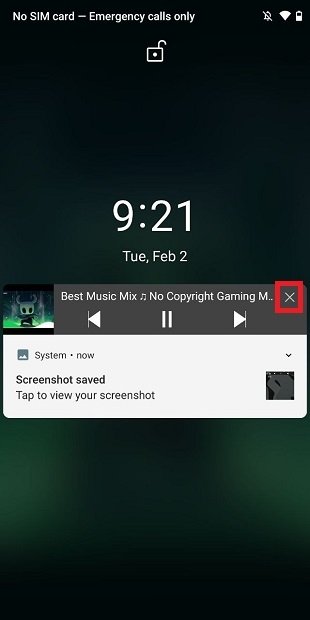 Stop playing the music
The moment you want to start playback again, go to iTube and using the built-in player, start the music. Repeat this process as many times as you want to change songs. You can also add new songs to the play queue from the search section.