iTube has a very simple operation. If you look at its main screen, it is nothing more than the search page of the application.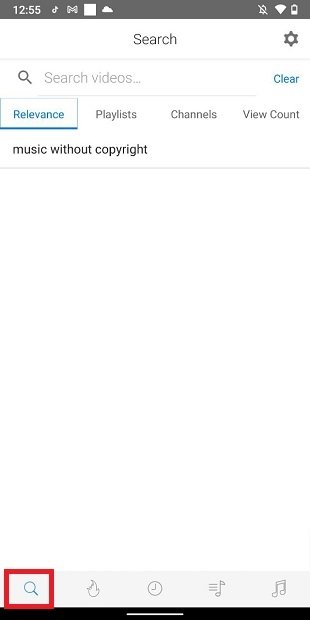 The application's home screen
From there, you can find your favorite content by typing keywords in the text field above. The results can be filtered according to various criteria, such as relevance, whether they are channels or lists, and the number of views.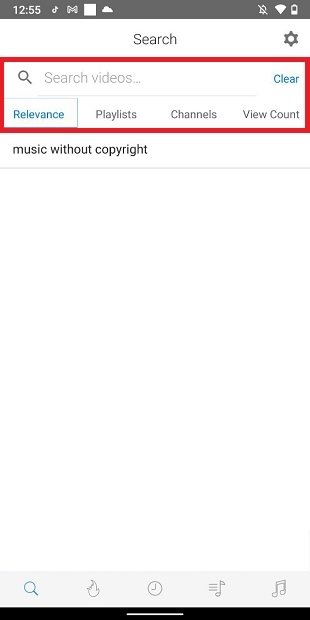 Searching on iTube
Here, the options menu is also available. As you can see, the settings of iTube are limited. These include cache mode, HD activation, and selection of another player.
iTube's settings
The second section of the navigation bar will take you to an area where the contents are classified by topic. It is perfect for finding new music that suits your likes.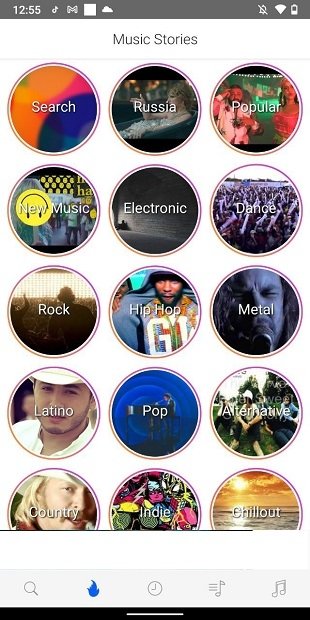 Music categories
In the central part of the navigation section, we will find the viewing record. It is designed to help you quickly find content that you have recently played. Those videos that have been saved to the internal memory are marked with the Cached label. The record can be sorted, edited, or played in shuffle mode, thanks to the top buttons.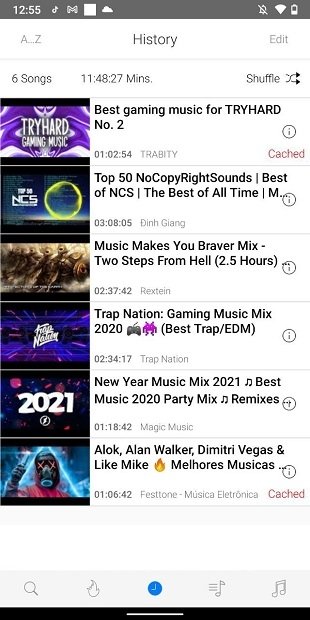 Playback history
One of the last sections is particularly useful, especially if you have a YouTube account. When you log in, iTube will load your playlists and let you play the videos included in them. However, it is also possible to create local lists. They will be lost if you ever reset the device.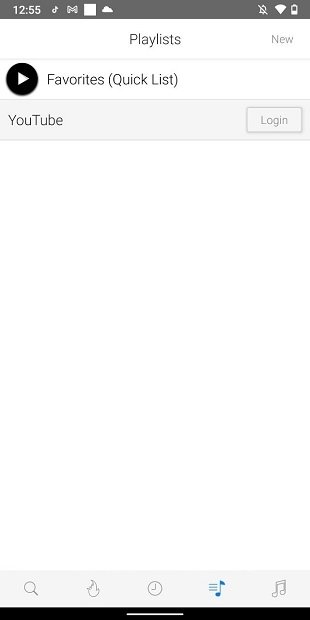 Playlists
To conclude, let's take a closer look at the iTube player. The controls are varied and let the user modify the playback speed, share a video, or add it to favorites. New songs can also be added to the queue via the player. Simply tap on the plus symbol button.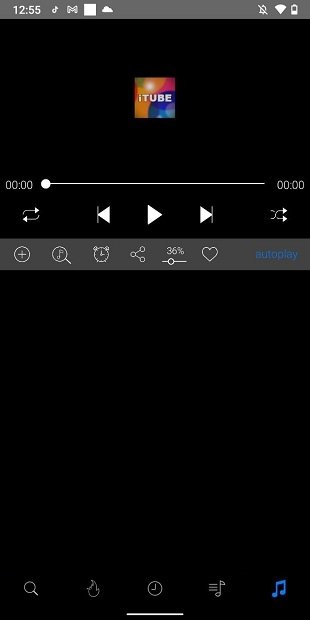 iTube's multimedia player
It has been proven that iTube is a very effective application, with a simple and easy to use interface. We must warn you, however, that it displays a large amount of advertising, sometimes highly intrusive. This impoverishes the experience and makes it difficult to perform certain actions within the application.