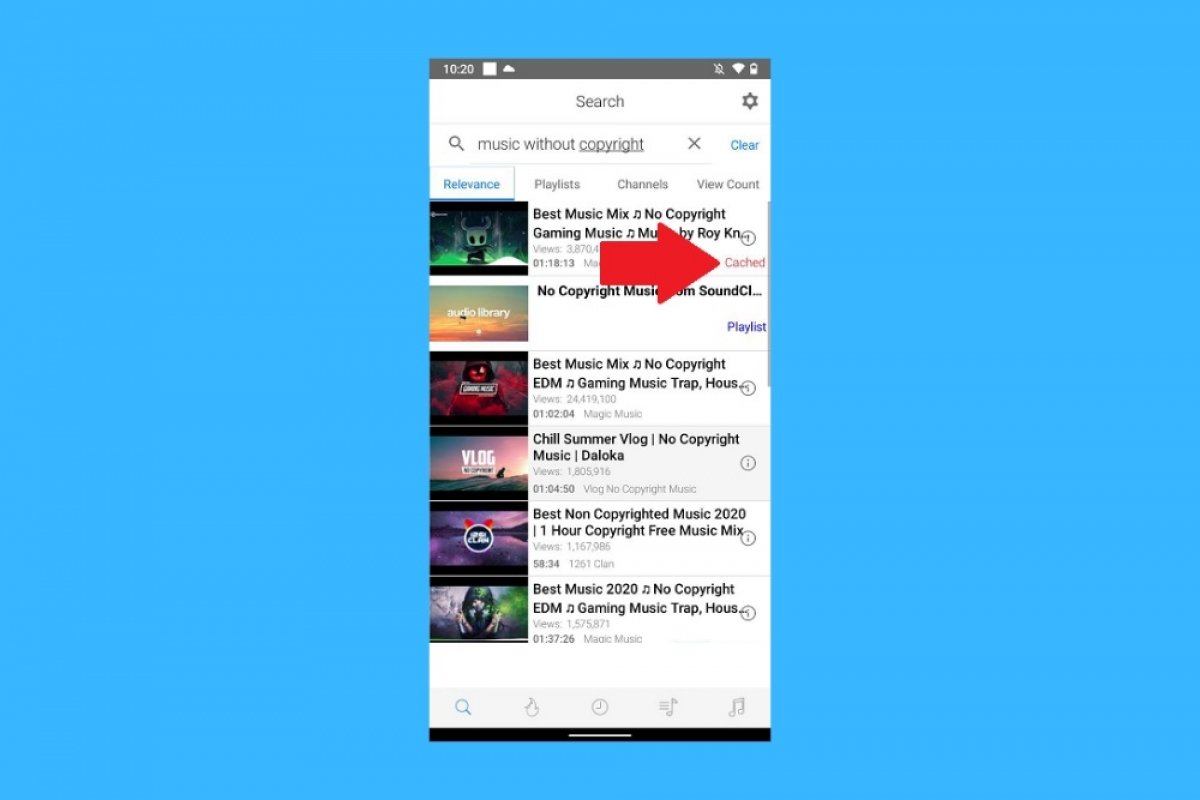 iTube is an application that allows us to download videos to watch them offline. How to do so is really easy and we only have to follow these steps:
Step 1: in the first place, go to the manual search tool located on the bottom left hand side of the main interface. It's a button with the shape of a magnifying glass.
Step 2: once there, carry out a search introducing the name of the band/artist or the song you want to listen to.
Step 3: once you've found the video or playlist that you want, you'll see that there's a button on the right hand side to cache it. If you press this button that means that the video will be kept on your device's memory, allowing you to access it from the app whenever you want, just like the rest of videos on cache. It's a system that allows us to watch videos offline although it doesn't let us extract them from the app to share them with others, such as WhatsApp for instance.
Despite this feature of its design that doesn't allow us to extract videos, iTube is an application that you won't be able to find on Google Play so you'll have to download its APK from Malavida, for instance. However, thanks to the latter, the app can be used as a free alternative to Spotify, Deezer, TIDAL, and other online music streaming services.
With the functions to play videos offline in the background we can enjoy all our favorite music in those places in which our connection is rather limited or we have no access to a WiFi network, as in the case of airplanes or remote locations.