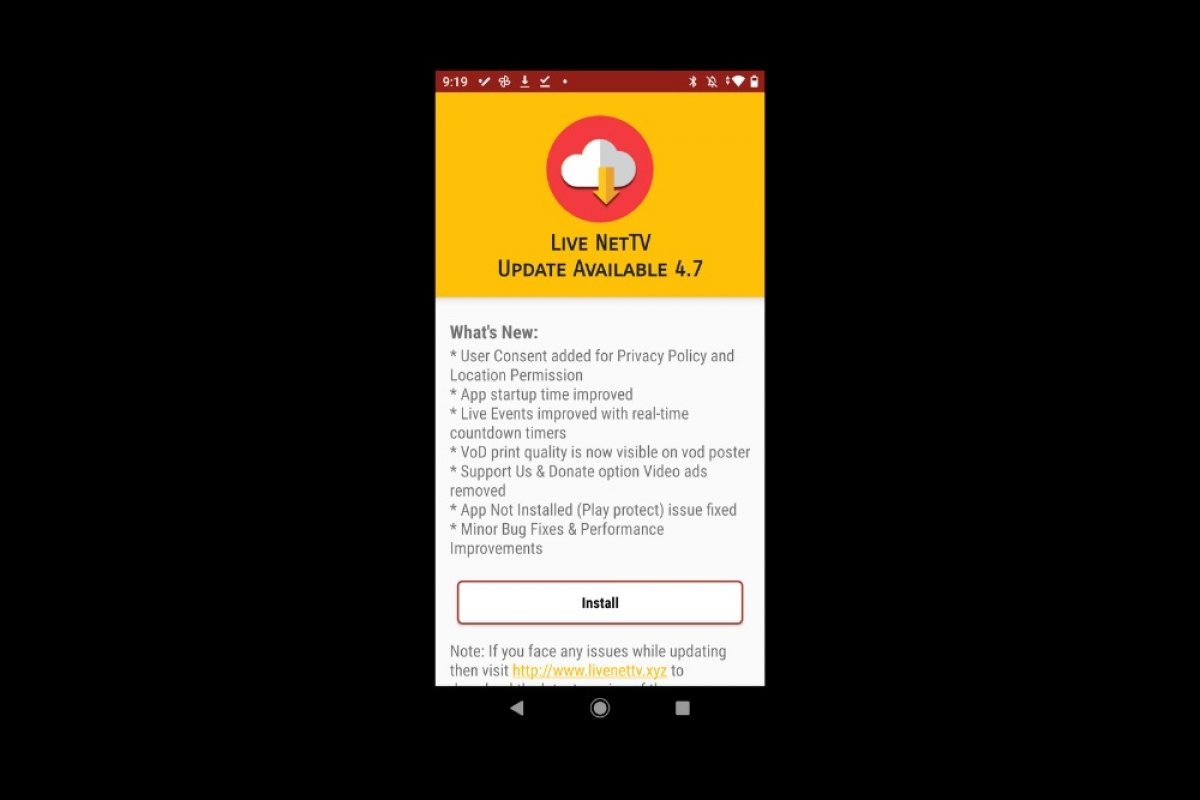 You won't have any problems to be able to update Live NetTV: the application automatically detects by itself if there's a new version and offers us the possibility to download it. If we accept, which is highly recommendable because it will come along with the latest improvements and updates to its development, the APK will download just like any other app and the new installation will overwrite the previous one. If this weren't to work, you can always visit Malavida where we always offer you the latest version available of the app as well as all its new features and any other cheat or tip that you may use to make the most of this software to watch online TV on your Android.
It's one of the most used apps to watch TV via streaming, both public channels and private cable or satellite TV channels that you'll be able to tune into for free. That's the main reason why we won't be able to download the application from Google Play as the official Android marketplace doesn't allow the distribution of apps that are suspicious of infringing intellectual property rights. Live NetTV, like many other applications of the same style of the likes of You TV Player, defends itself saying that it doesn't offer the contents itself but links to third-party websites that do offer those streams.
Although it mainly offers us channels from India, Pakistan, and other Asian regions (especially South East Asia), it also offers us a wide range of contents from other countries such as Spain, France, Italy or Portugal, as well as all sorts of topics such as music, sports, kids, religion or cooking.