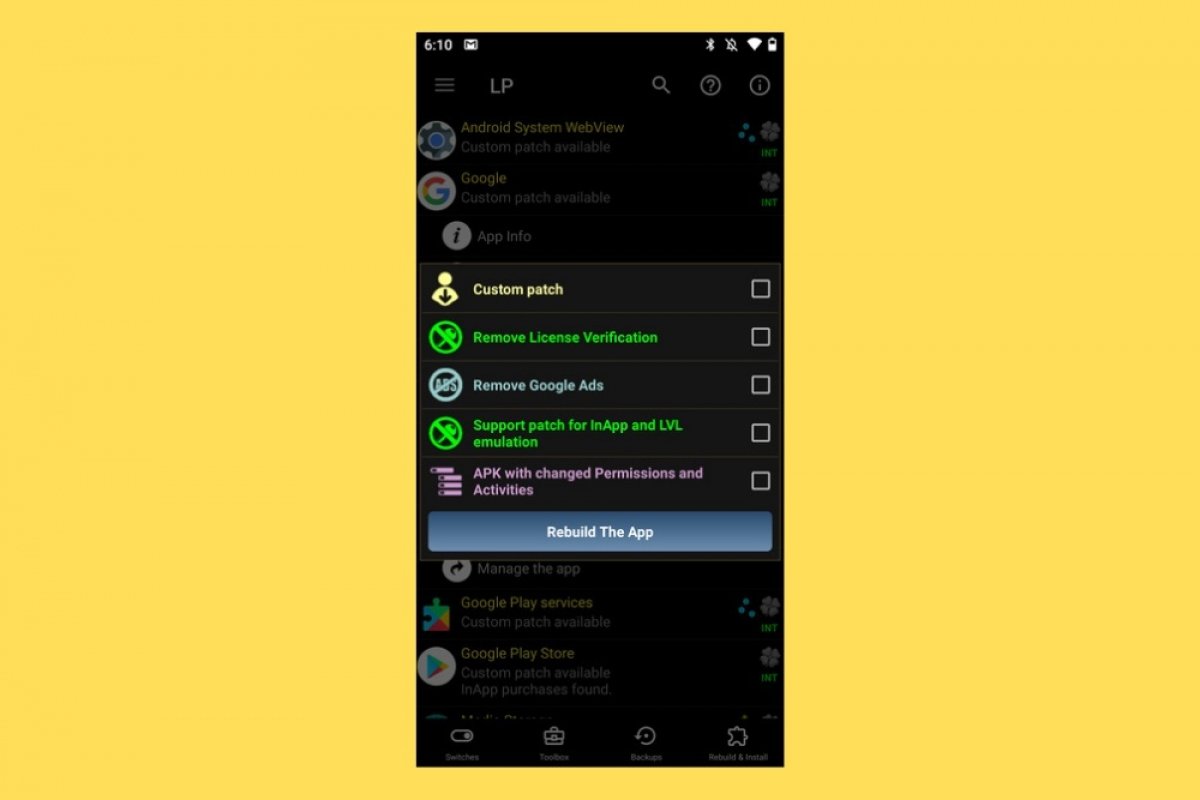 To be able to hack games and applications with Lucky Patcher, you won't need to be any kind of aeronautical engineer or anything similar. You'll only need to follow these simple steps to find out how to apply hack patches to the different apps you've installed:
Step 1: in the first place, you need to have a rooted device. Remember that this how you can acquire super user permissions that will allow you to modify critical aspects of your operating system (although it's always advisable to know what you're doing).
Step 2: now you have to run the application and search for the one you want to hack on the list of apps.
Step 3: after choosing it, you can open the menu of patches. Remember that each application is marked according to a color code and those in orange are system applications that, unless you really know what you're doing, shouldn't be modified if you don't want to jeopardize the functioning of your smartphone or tablet.
Step 4: now you have to remove the license verification. A menu will open up on which you'll have to select the automatic menu and then wait for all the patches to be applied.
Step 5: once the process is over, go to the application in question and make sure you can make in-app purchases without paying a cent.
In any case, you should remember a few things: if you try to hack games or applications that connect to online servers (such as multiplayer games, for instance), you'll probably be detected and get banned from the service. On the other hand, many developers finance their work by means of in-app purchases. And nobody likes working for free, so don't cheat them out of their only income.