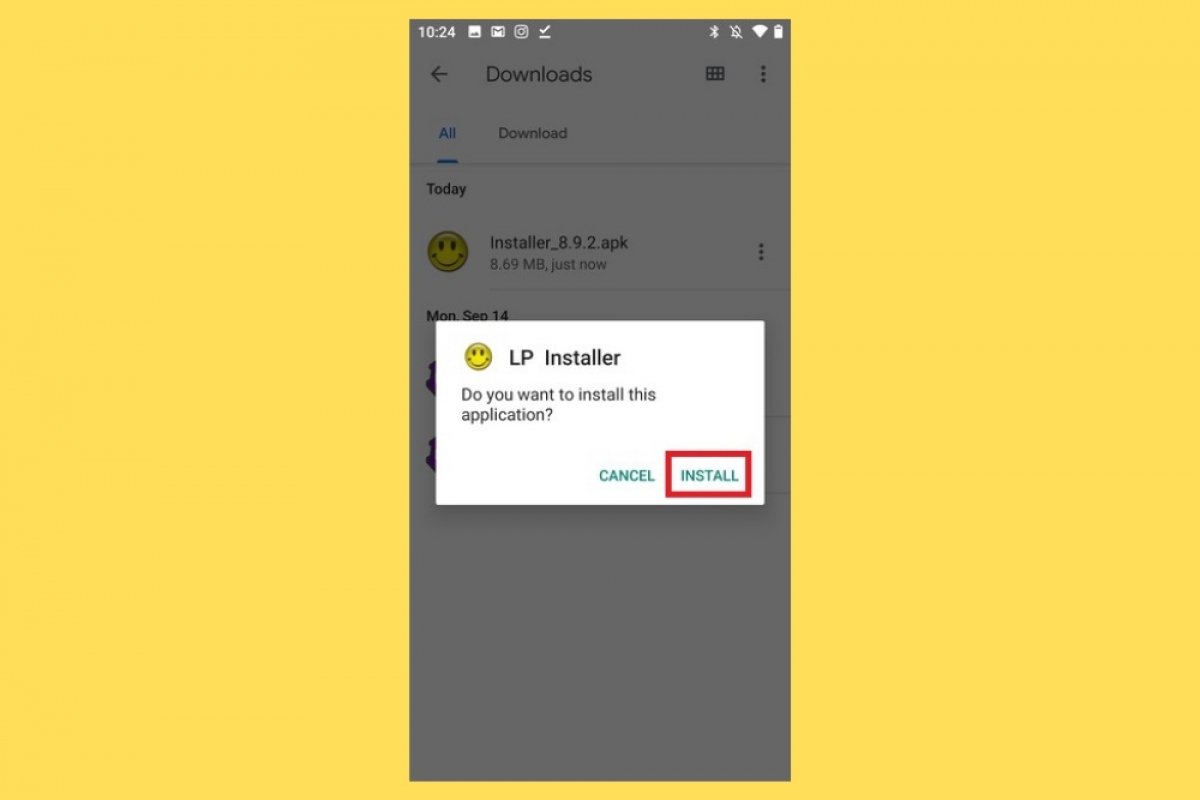 Lucky Patcher's installation is a slightly different and more complex process than usual. The main feature that you should keep in mind is that this video game modifier is not available in the official stores of Android applications, such as Google Play. Therefore, you must download its installer from an external source, for example, through Malavida. To avoid confusion and to not risk the security of your device, use the link at the end of this guide.
Once you are in the application tab, tap on Download.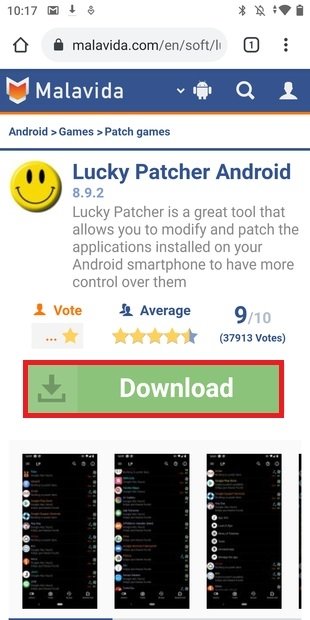 Ficha de la app en Malavida
On the download page, tap on Download again.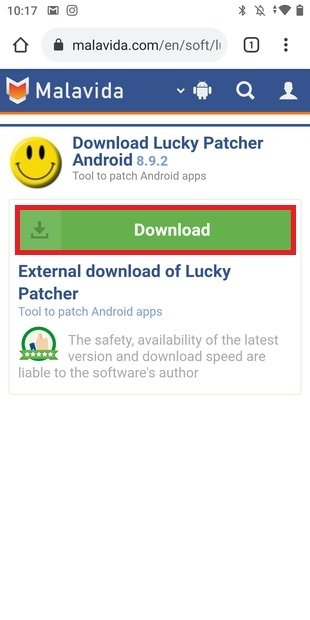 Download link at Malavida
Now, you are on the official Lucky Patcher website. Scroll down until you find the Download Lucky Patcher Installer button. Tap on it.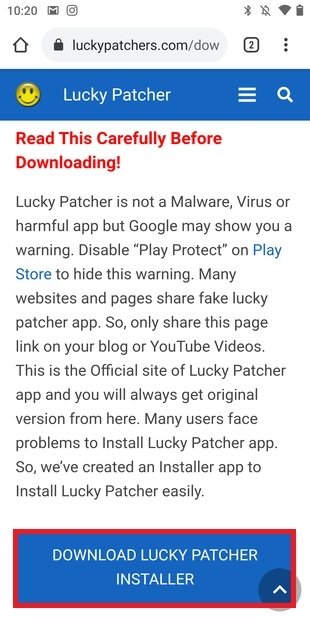 Download link on the official page
Tap on the button that you will see under the statement Latest Version.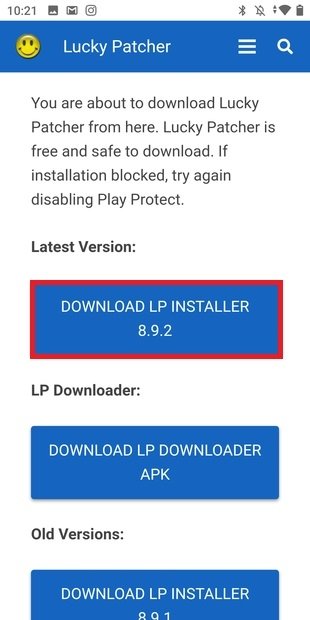 Download link for the latest version
The download is done from the MediaFire server. Use the download button to get the APK.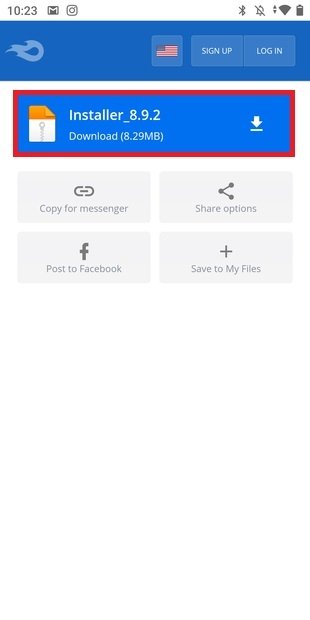 Start downloading from MediaFire
Once it has downloaded, use the Open button to start the installation.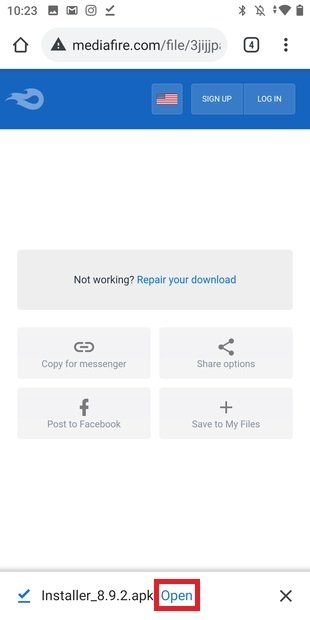 Open the downloaded APK
Then, tap on Install.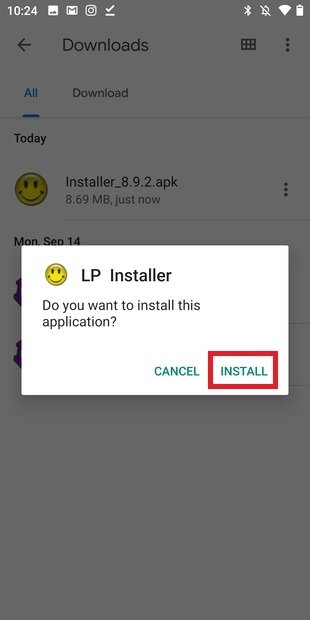 Install the installer
You will most likely get a Play Protect warning. Use the Install anyway (unsafe) command to continue. Do not forget that this warning reminds you that Lucky Patcher is an unsafe application. From here on, continue with the installation under your responsibility.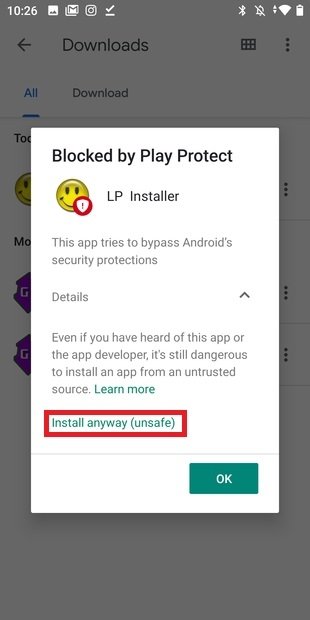 Install from the Play Protect notification
The first application installation is complete. Now, open it to continue. Start the second application installer with the Yes button.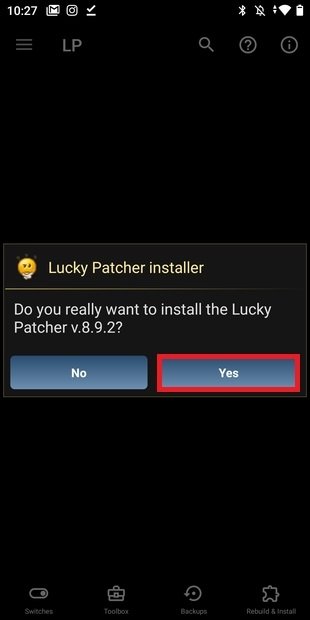 Start the installer
Tap on Install.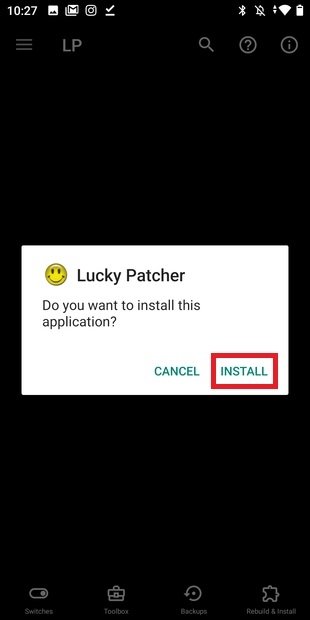 Installation of the second application
Tap on Open, and in the pop-up message, start the uninstallation of the original application to avoid duplication in the application drawer. Do it with the Start uninstalling the installer button. You must grant root permissions at this step.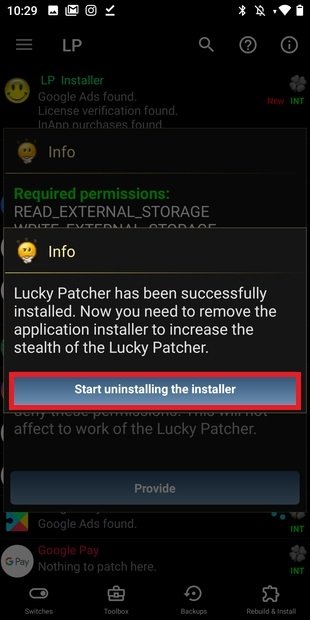 Uninstalling the original application
Now, Lucky Patcher is successfully installed on your device.