Although it has many interesting features, many users use Lucky Patcher to remove adverts and in-app purchases. Let us show you how to do it by yourself, and then, enumerate some of the consequences of this operation.
First, locate the application you want to apply the patch to. Tap on it to open the options list. Now, tap on Menu of patches.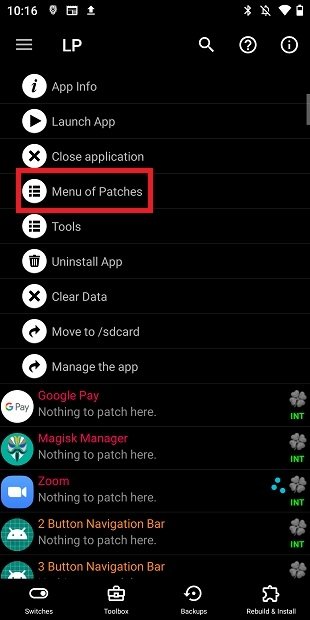 Open the menu of patches
Then, tap on Create Modified APK File to start a modified APK creation.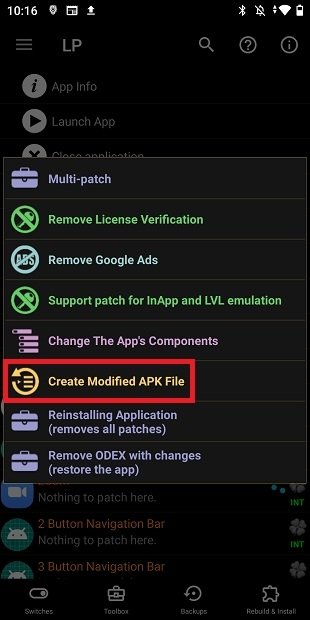 Create the modified APK
Select the option APK rebuilt for InApp and LVL emulation. You can also use Apk with Multi-Patch if you want to apply more than one patch simultaneously.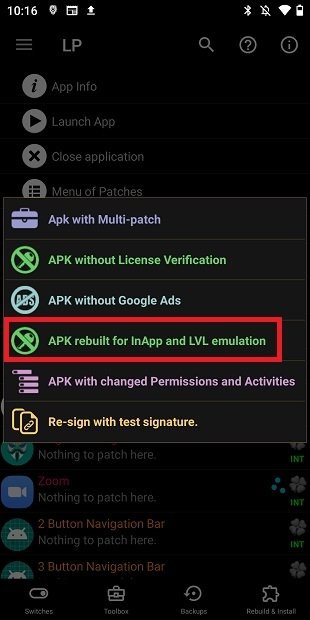 Emulate in-app patches
Use the Rebuild The App button to finish.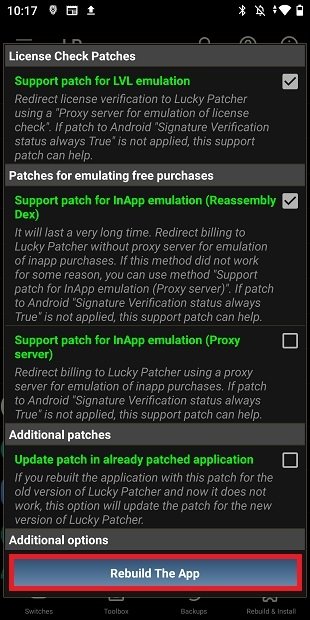 Redo the app
Once Lucky Patcher finishes, you can install the application using the modified APK file. You will find it in the Rebuild & Install section, located in the lower right corner.
We warn you that performing this process can have negative consequences. For example, in online games, there are detection methods to find cheating players. Since removing in-app purchases is a clear violation of the terms and conditions of the use of many video games, you may be banned from the game or even lose your user's account permanently.
Of course, you must also keep in mind that the fact that developers stop earning money for their work can also affect you. Part of that money is used to maintain the application, the servers, add new features or levels, and fix bugs through updates. Finally, in some cases, you may be violating your country's intellectual property laws.