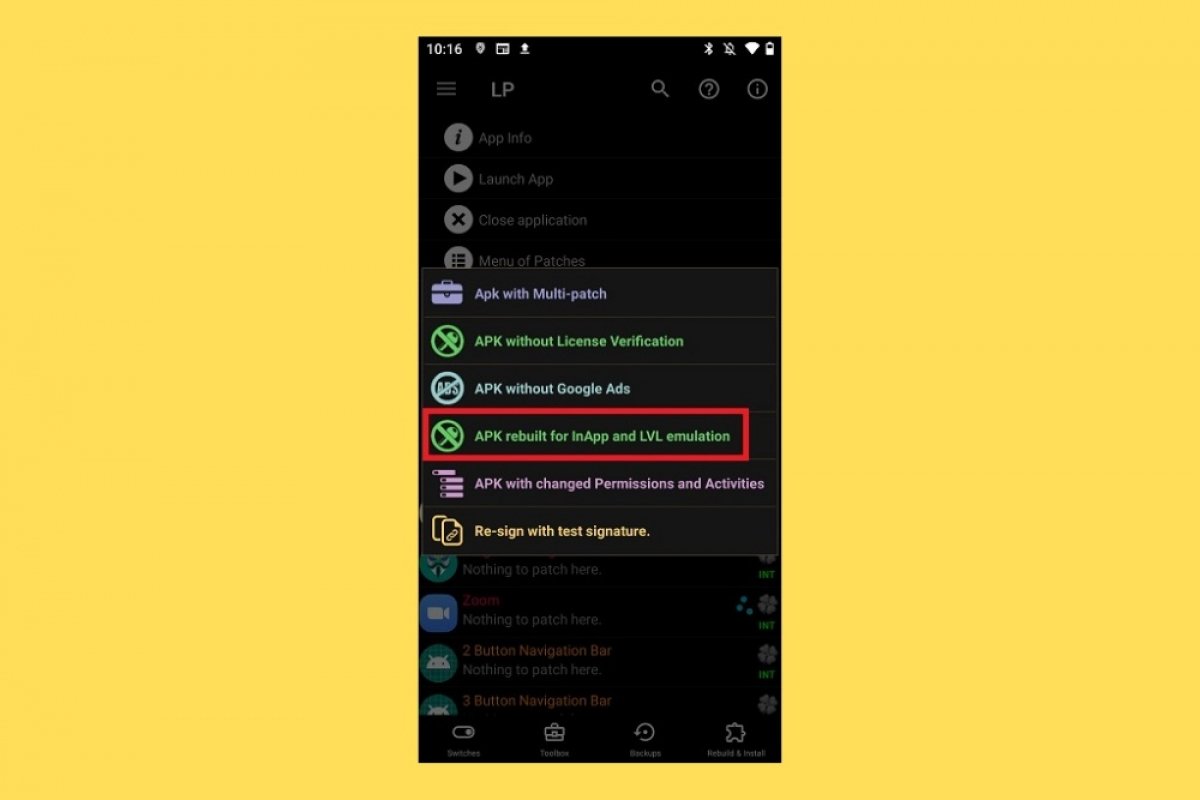 To be able to make free in-app purchases with Lucky Patcher, you have to follow these instructions:
Step 1: run the application and wait for the apps to be loaded. Once they appear, search for the app in which you want to purchase and tap on it to open the menu and select the patch option.
Step 2: once you've tapped on it there are two possibilities. That TutuApp manages to find a specific patch in which we'll choose without any hesitations, or that it can't find a specific one which means that there is one but it may be unstable and requires improvements. It's obviously best to choose the specific one in the case of existing.
Step 3: once you've chosen the patch, you have to choose option number 3 labelled as Support patch for InApp and LVL emulation.
Step 4: in the new menu, mark the first two boxes and uncheck the all the rest of them.
Step 5: apply the patch and then go to the app in question to the section from where you can purchase improvements and other elements.
Thanks to this process, we can emulate in-app purchases so we'll be able to get hold of coins and other similar elements for a game. But remember that this patch infringes the terms and conditions of many applications. Therefore, if you're playing Clash of Clans, for instance, and the game detects that you're cheating, you can get kicked out immediately.
In the case of wanting to remove the patch, just disable it from Lucky Patcher's settings.