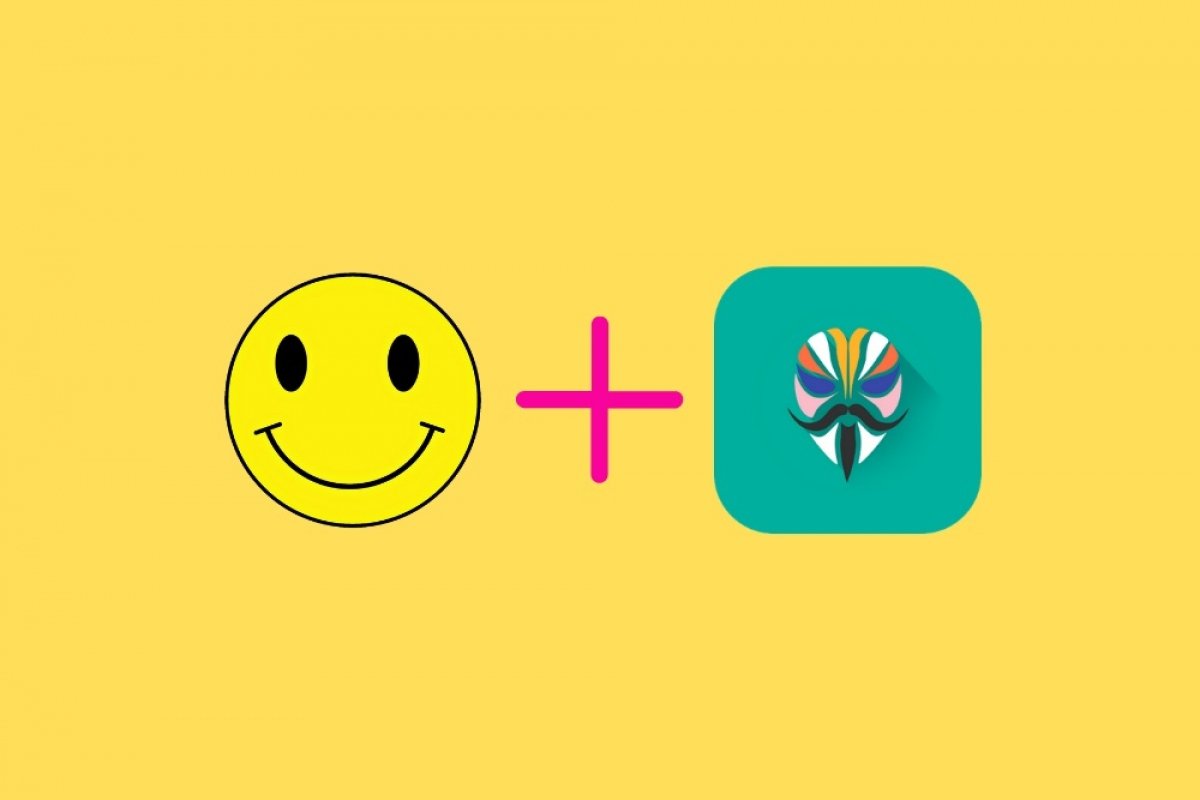 Although Lucky Patcher is perfectly functional without root, some of its main functions require higher permissions to work. For example, although we can extract the APK installation file of an application, it is not possible to remove integrated applications on the system unless you have root access. In this article, we show the whole procedure to use Lucky Patcher with root.
First, you must root your device. The steps to be taken may vary depending on your device. Therefore, we recommend you to find out your exact phone model and look for the procedure in reputable development-oriented communities. We recommend applying root to your device only if you have the proper knowledge. Otherwise, your device could stop working.
Next, you must install a permissions manager. One of the most recommended and active permission managers is Magisk Manager. You can download it directly from this page and install it as usual, just like any other application.
From now on, you can use Lucky Patcher with all its functions available. You can access them by selecting an application from the list and opening Menu of Patches.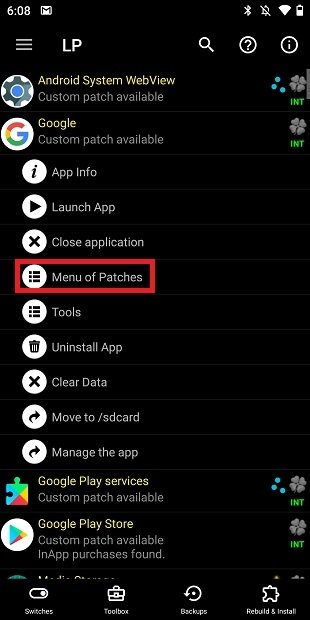 Open the menu of patches
In the next menu, different modifications are shown. For example, you can apply a specific patch by tapping on Multi-patch.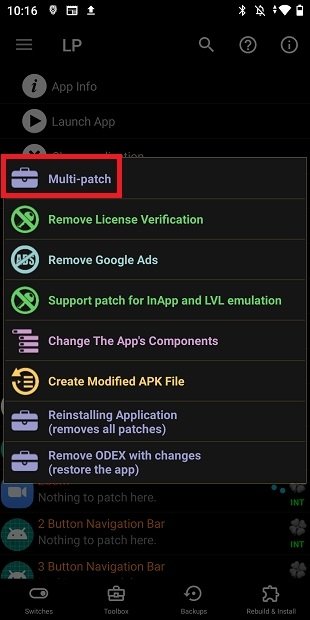 Apply a specific patch
Use Remove License Verification to remove the license check.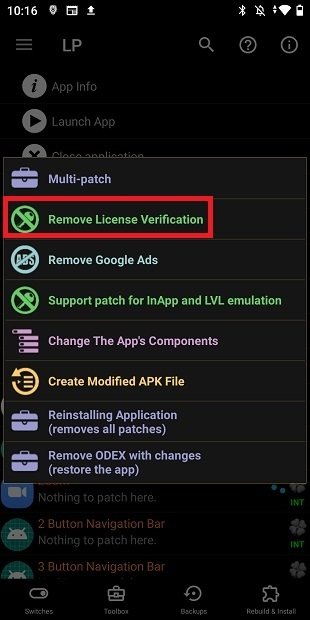 Remove the license
You can remove the ads with Remove Google Ads.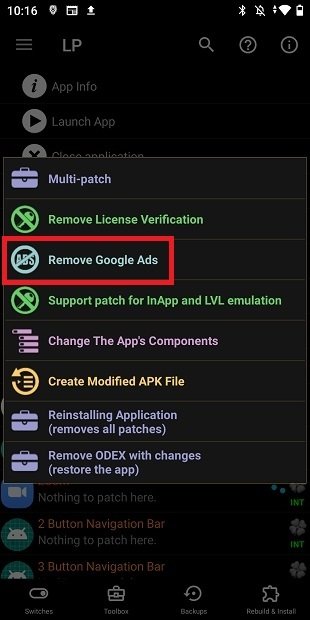 Remove ads
Finally, you can emulate the integrated purchases of any application with the Support patch for inApp and LVL emulation option.
Remove in-app purchases
It is important to note that, thanks to the root access, all these actions are applied directly to the application, without the need to install it again. However, if you do not have superuser privileges, you can create a modified APK and install it to enjoy the modifications made. To do this, use Create Modified APK file.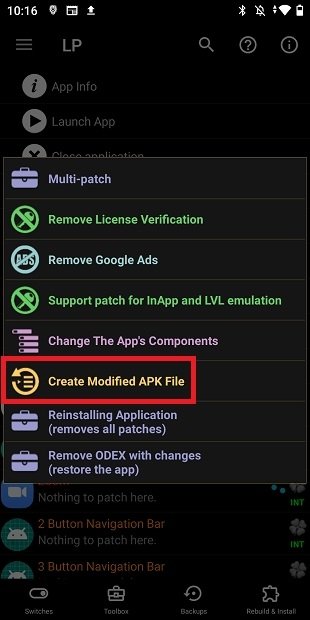 Non-root modifications
You can pause or remove the root access whenever you want from Magisk Manager. Also, each time Lucky Patcher requests root access, you will be able to set a specific time during which that access will be valid. Once the permission expires, this tool will work again without root.