The term custom patch refers to a patch developed specifically for an application. This way, the user only has to apply it to start enjoying its new functions, without the need for advanced knowledge. Also, applying a custom patch frees you from the cumbersome process of trying out the various options that exist in Lucky Patcher.
To apply a custom patch, just open Menu of Patches.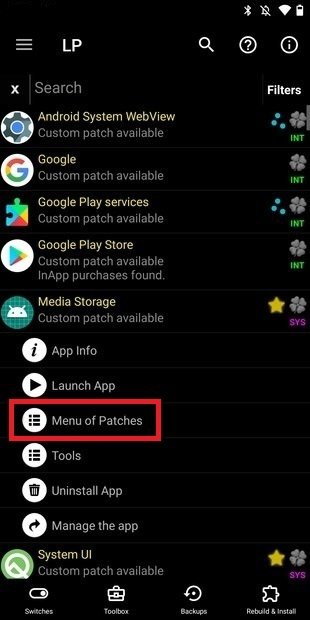 Menu of patches
Then tap on Create Modified APK file to apply it to an external APK.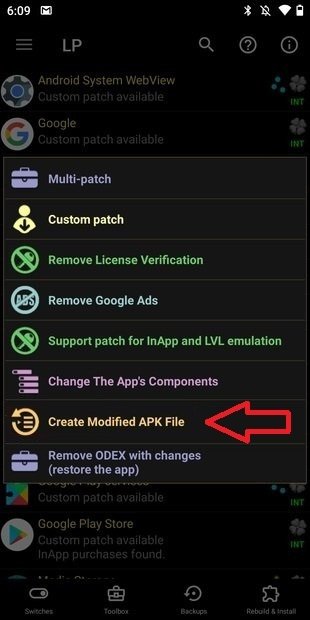 Create the modified APK
Then, you must select the CustomPatch-applied APK option.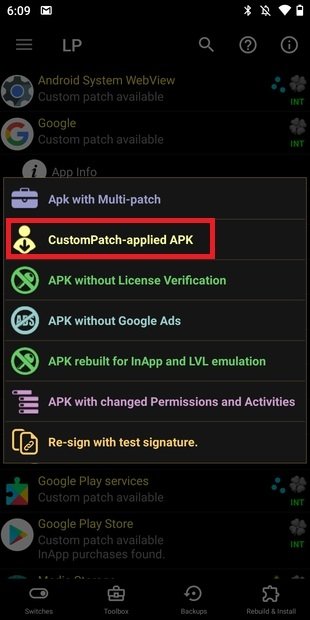 Apply the custom patch to a new APK
Patches can add new functionality, remove restrictions, or make a game more difficult in various ways. In any case, for an updated list of available patches, open the side menu and tap on Download custom patches.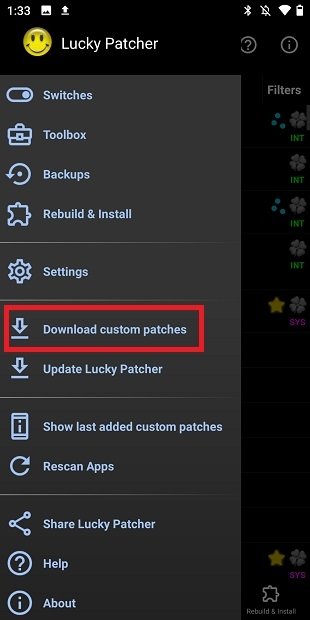 Update the list of patches
Once you have an updated list of available patches, apply them by following the steps specified in this guide. According to the official Lucky Patcher website, you have at your disposal specific patches for applications such as Poweramp, Cut the Rope: Experiments, HD Videobox, or Smart Audiobook Player.
Do not forget that you can use Lucky Patcher beyond patches and modifications. In fact, we can consider it a complete application manager that, by having root access, lets you make deeper changes to your device. For example, you can modify the permissions of an application, duplicate it to use two parallel accounts on your device, or delete the pre-installed software. It also has the function of extracting the APK file for backup purposes or installation on other devices. In any case, before performing any of these procedures, get well informed, and apply those that fit your knowledge.