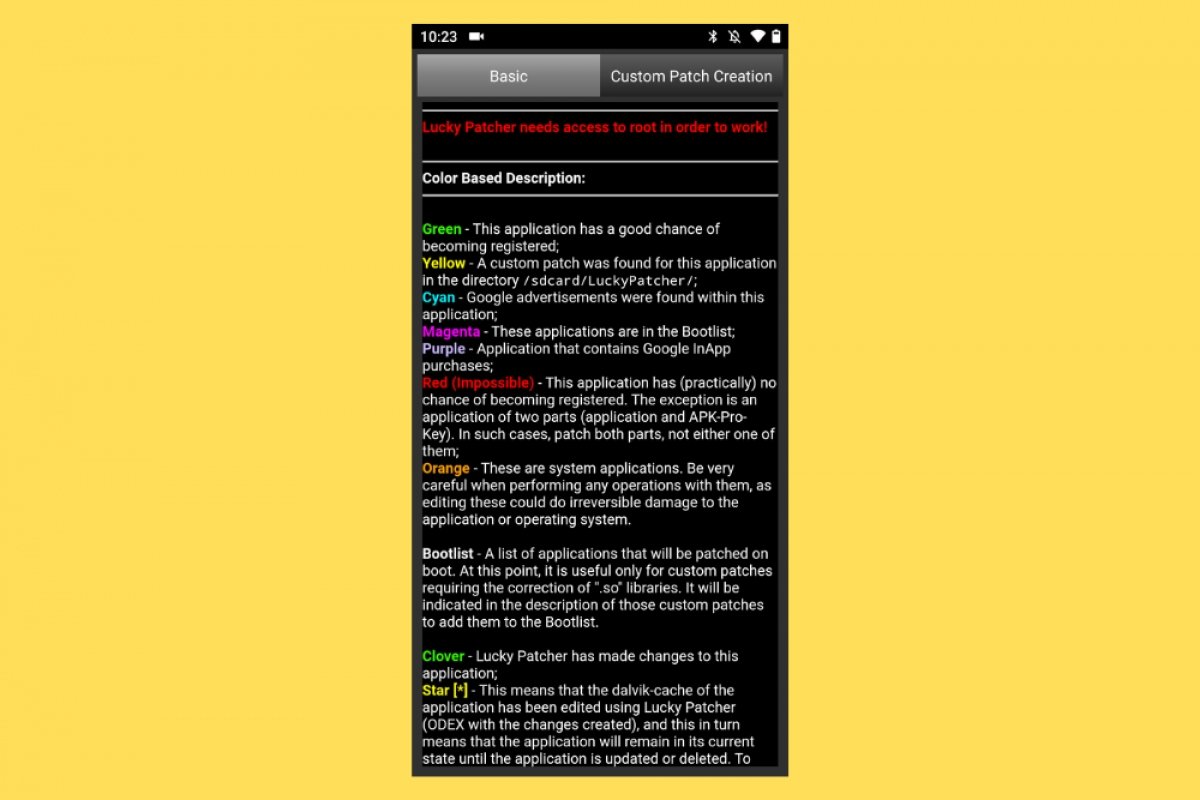 Below, we detail the Lucky Patcher color code along with its respective meanings.
The applications marked in green are those that have a high possibility of being registered.
Those shown in yellow have patches specifically designed for them.
In blue, you will find all the software installed on your device that includes integrated ads from the advertising system from Google, and can therefore be removed.
The color purple indicates all those apps that are part of the boot list
Red highlights those that are impossible to modify.
Finally, we can see the orange as a serious warning: it is an application of the system and its modification can have serious consequences, such as the complete destruction of our device.
This code is a safeguard that will help you know the limits of each application and avoid certain problems resulting from inexperience. Do not forget that Lucky Patcher has some functions that can affect the operating system, and consequently, the proper functioning of your phone. For example, this tool lets the user delete any application, even though it is integrated into the system partition. This indeed helps you get rid of the bloatware, and thus, gain some extra storage. However, if this process is not done with the right knowledge, you may find yourself with an unpleasant surprise.
From Malavida, we recommend you to make responsible use of Lucky Patcher. Before making any modification, make sure that it does not affect the system. To do this, it is useful that you know the color code thoroughly and act accordingly.