Lucky Patcher is an application developed by ChelupS. Due to its features, it is not available in most popular application stores, such as Google Play. Therefore, its download and installation must be done manually, from an external source. Thus, some developers use this aspect to publish their own version of Lucky Patcher, in many cases, with malicious software, so it is important to distinguish the original development from a fake one.
How to find out if my version of Lucky Patcher is original
When you download Lucky Patcher, be sure the source is reliable. In Malavida, you have the link to the official page of the application, providing you a secure and reliable download. Of course, you can check at any time if you have the official version. To do this, click on the information button in the upper right-hand corner of the main screen.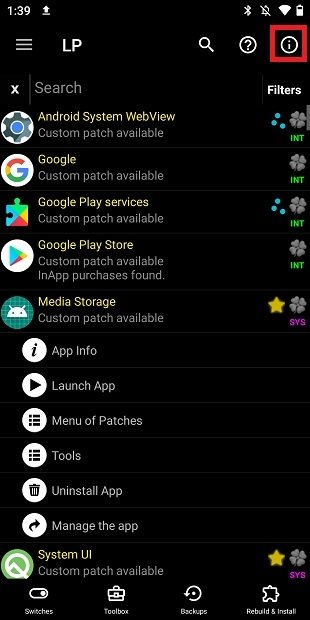 Application information
The About Lucky Patcher by ChelupS statement verifies that this is the official application.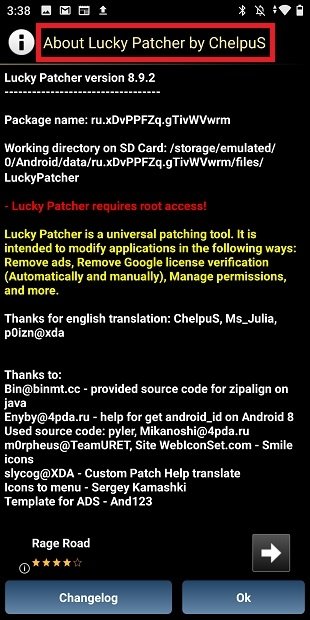 About Lucky Patcher
In this section, you can also check the recent changes and even find an email address where you can ask for support or submit your questions.
Lucky Patcher is an application especially used to modify and patch video games. However, it has lots of features that make it a very complete tool. For example, you can use it to create backups of your applications with an APK extractor. Also, you can modify permissions, move applications to the system partition, and remove annoying bloatware. However, many of these features require superuser permissions. At this point, it is important to note that Lucky Patcher is also capable of running without root, although with limitations. This second option is undoubtedly the most interesting because it acts as protection and prevents sensitive changes to the system.