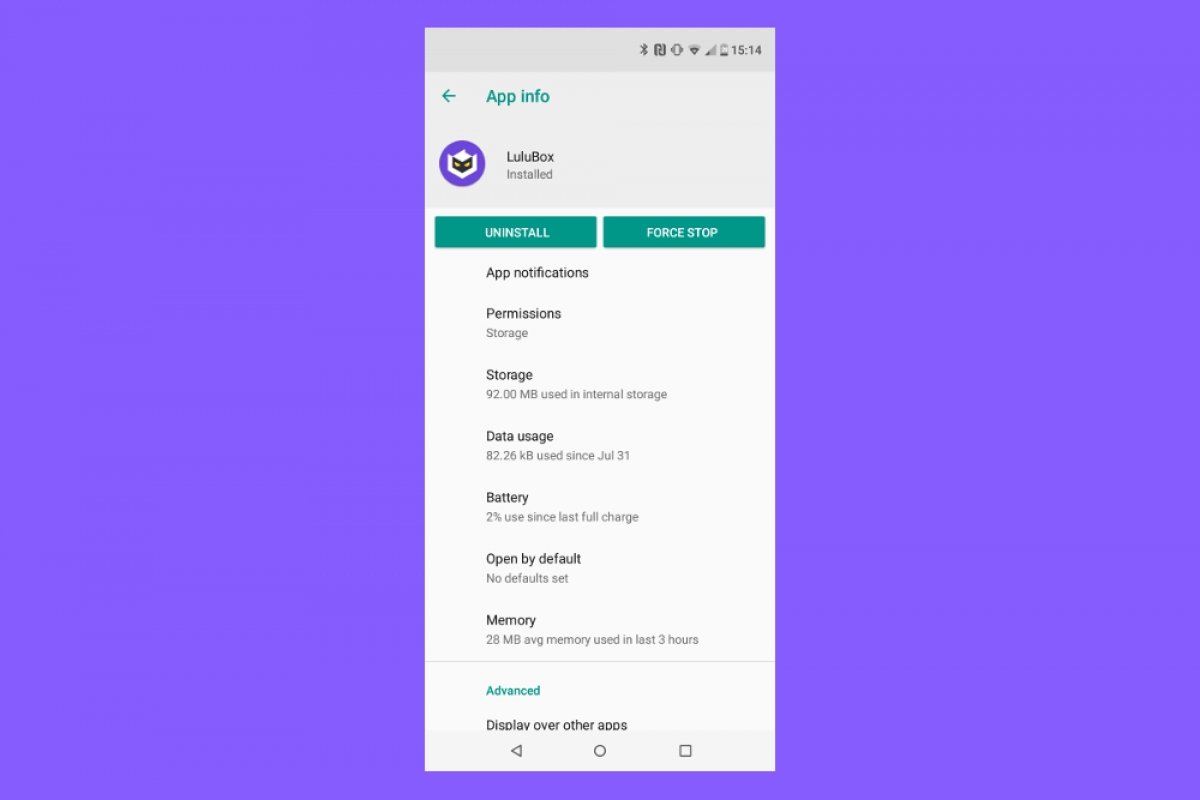 We show you how you can install Lulubox, and also, how you can delete it completely from your Android device.
How to install Lulubox
At the bottom of this page, you will find a button to download Lulubox. Tap on it and you will be redirected to the application page where you will have to tap on the green Download button. Repeat the operation in the next window. In a few seconds, you will have downloaded the APK, which will be stored in your download folder. If you are attentive, you can launch the app from the notification that launches Android by tapping on Open: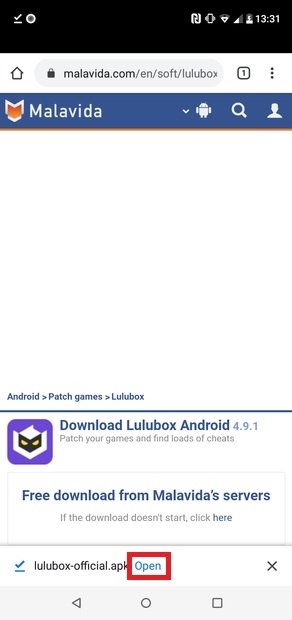 Press Open to open the installer
When the process is launched, tap Install in the lower right corner of the screen.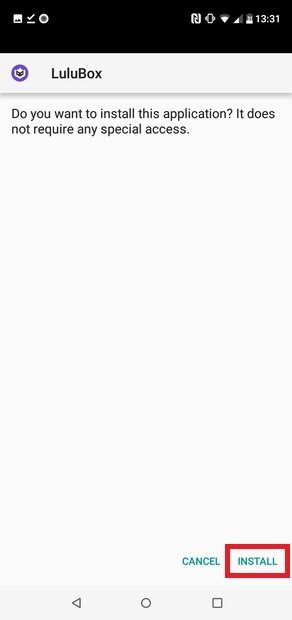 Confirm you want to install the app
After a few seconds, the app will be installed on your phone. You can open it by tapping Open directly in the final window of the installation, or you can go to your app menu and look there for the Lulubox icon.
Lulubox installed
When you first open the app, you will have to accept the terms of service. Tap on Accept and you will be able to access the main interface.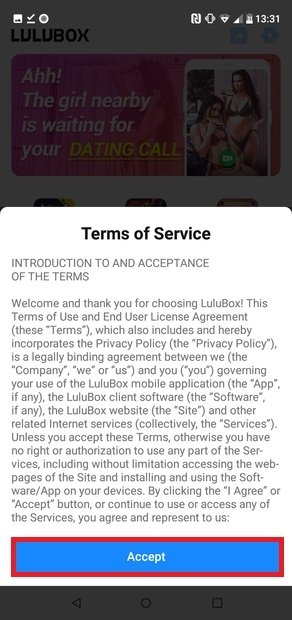 Accept the service's terms and conditions
Keep in mind that if you have Android 7.0 or an older version, to be able to install apps that you download from the Internet, you will have to accept the installation of APKs with unknown sources from the Android settings. In later versions, the web browser on your device will ask you for specific permissions on the operating system to install APKs once they have been downloaded through their manager.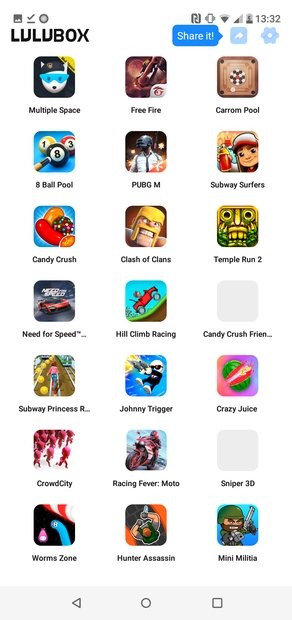 Lulubox installed on Android
How to uninstall Lulubox
Removing the app from your phone is easy. Look for its icon on your menu and hold it down for a few seconds until a pop-up menu appears. When this happens, tap on the letter i, which will give you access to the Lulubox settings window.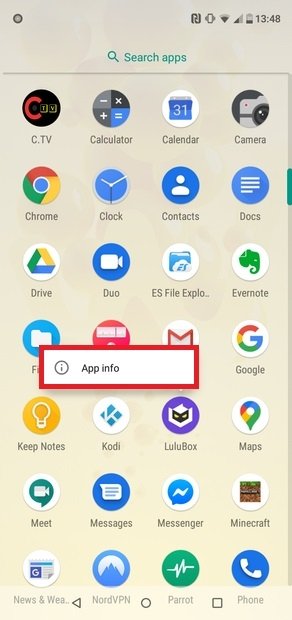 Locate the icon and keep it pressed
Once there, tap the Uninstall option to get rid of the tool. You can reach this window using the Android settings menu, where you should find a submenu with all the installed apps and their information.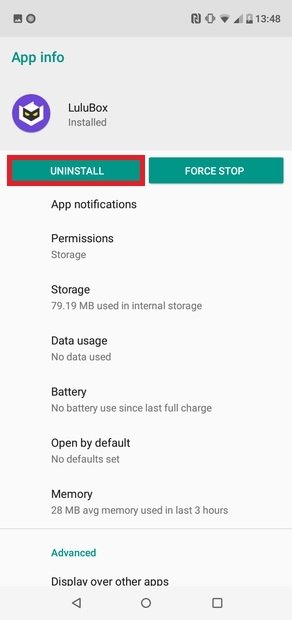 Press Uninstall
Confirm that you want to delete the app in the pop-up message.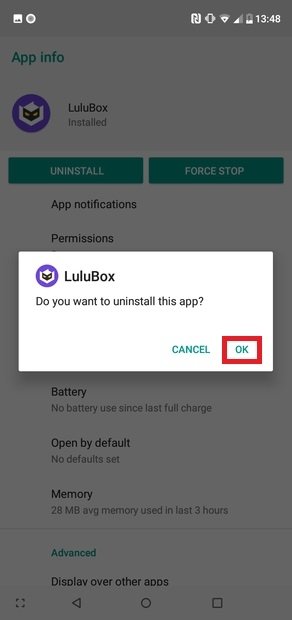 Confirm the uninstallation
After a few seconds, the app will have been uninstalled from the device.