Updating Lulubox is as simple as updating any other Android app. The first thing to do is to check that the version you have installed is out of date. Once this is done, you will be able to upgrade to the latest version.
To start, find the Lulubox icon in your app menu. Hold down the icon and a menu will be displayed with the option App info, which takes you directly to the Android settings window that gathers all the information related to this app.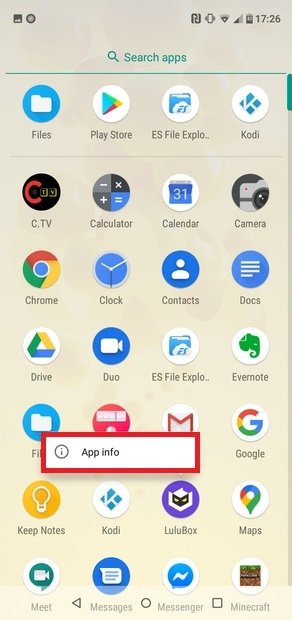 Access the info section
Scroll to the bottom of the window and write down the installed version number, which is visible there.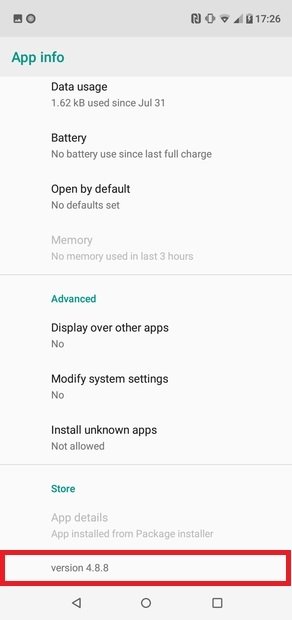 Check the version installed
Then, visit our website dedicated to Lulubox and check which version we offer for download. If the version we offer and the one you have installed are the same, you do not need to update the app since you already have the latest version.
If, on the other hand, we offer a higher version than yours, it is time to upgrade. Tap on the green Download button that you will see on our website dedicated to Lulubox, or tap that button at the end of this guide. Do the same in the following windows where you see that green button. Finally, it will start downloading the file to your device. When the transfer is complete, you will be able to open the file in two ways: either from the notification of the completed download from the operating system or by searching for the file in your download folder.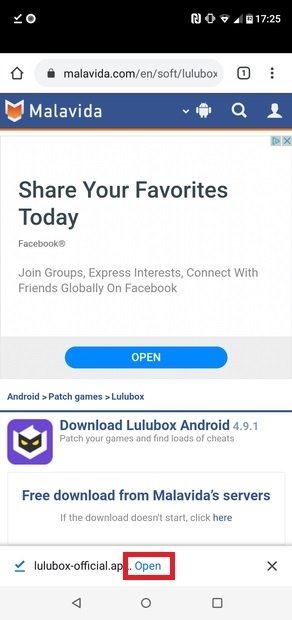 Launch the installation of the new version
A window will launch asking you if you want to install an update on the existing app. Tap Install at the bottom right.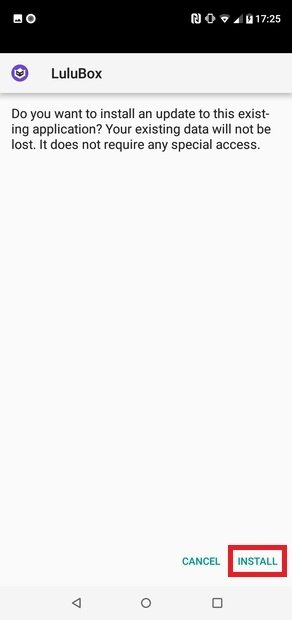 Press Install to start the process
When the installation of the new version is complete, you can tap Open to open it or use the shortcut icon in your menu of installed apps.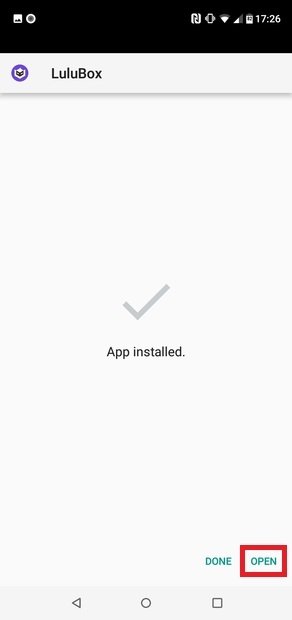 Pressing Open will open the app
There is also a second option to check if we have the latest version available. Go to the main window of Lulubox and click on the cog icon at the top right.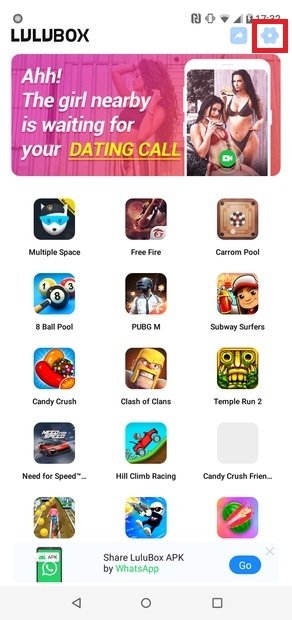 Access Lulubox's settings
In the options menu, tap on Check for Updates.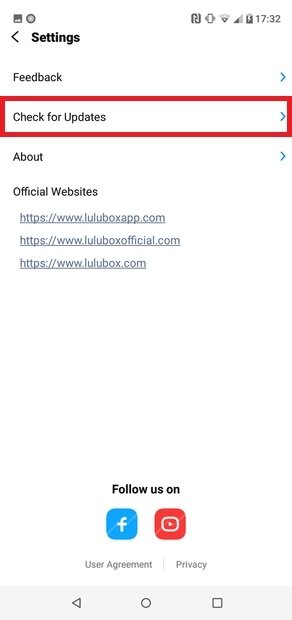 Press here to check if there's a new version
After a few seconds, you will receive a message on the screen alerting you of your status.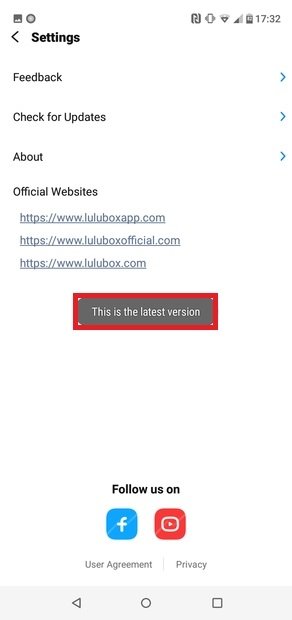 Message of updated version
However, this process is not always totally effective, so we recommend that you check manually, which is more reliable.