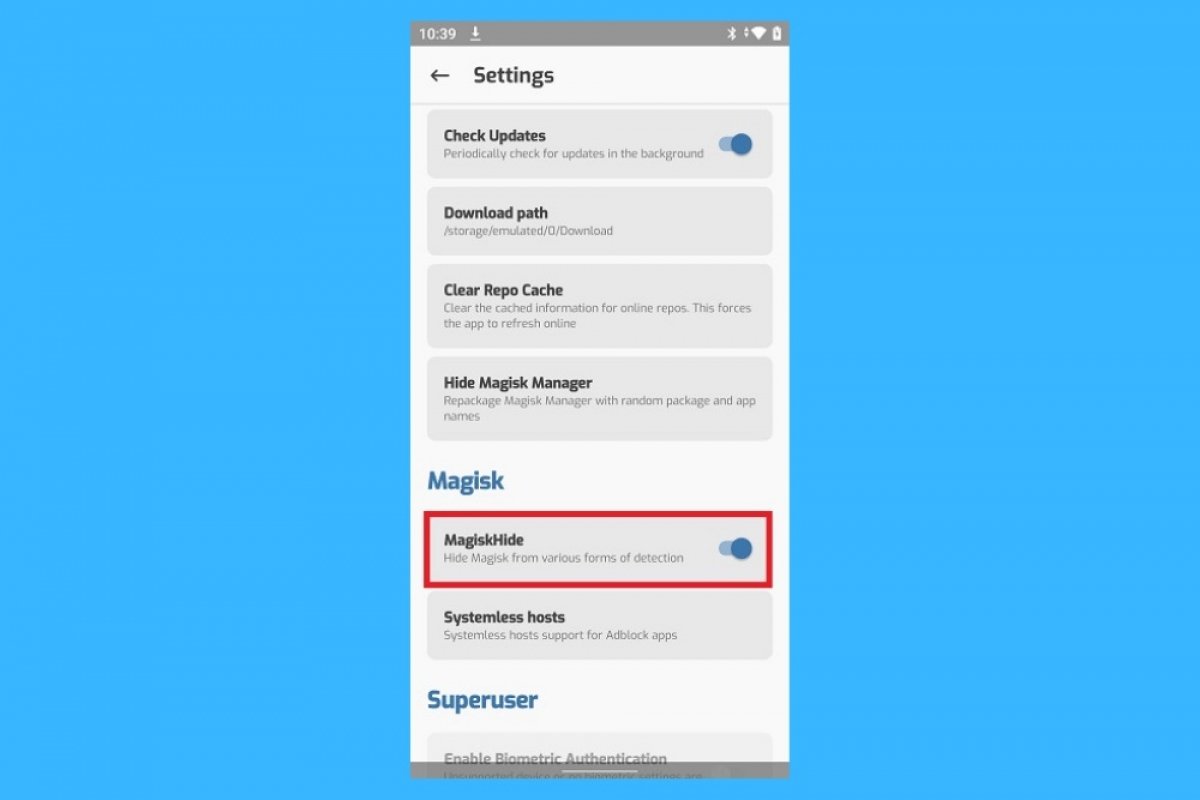 If for any reason, you need to hide that your Android is rooted, there are several ways to do so using Magisk Manager. Here is how you can use the Magisk Manager tool to hide from an application on your phone that you are a root user:
Step 1: open Magisk Manager and find the Superuser access in the left side menu. Click on it and wait for the list of apps installed on the phone to load. You can also search the app directly using the search box at the top.
Step 2: when you tap on it, you will reach the configuration window. Just swipe to the right of the app's name until it is activated and turns yellow.
As of that moment, apps will no longer be able to detect that you are a root user, which comes in very handy for all those apps that don't work on rooted devices.
However, it could happen that the app or tool from which you want to hide the rooting does not appear on the list because its developers already know the trick or for any other reason. In this case, try this second option:
Step 1: open the side menu again and access Magisk Hide.
Step 2: a complete list of everything installed on the phone will load. Find the app in question here or use the search box to search it by name.
Step 3: when you find it, check the box on the right to activate the function.