Magisk is a popular superuser permission manager with several additional features. This makes it a powerful tool to get the most out of your phone.
How to install Magisk Manager on Android
Downloading and installing this application is not available from the official Android store, Google Play. However, you always have the latest version available at Malavida. In fact, the first step to install it is to download its APK. You can do it with the link at the end of this tutorial.
Then, tap on Download to go to the download page.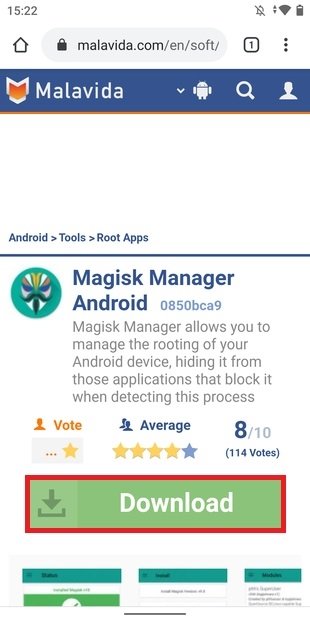 Magisk Manager at Malavida
Again, use the Download button. Immediately, the installation file will be downloaded.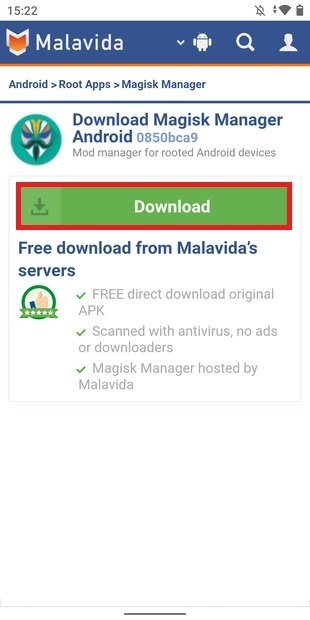 Download Magisk Manager's APK
Once the download is complete, tap on Open to start the installation.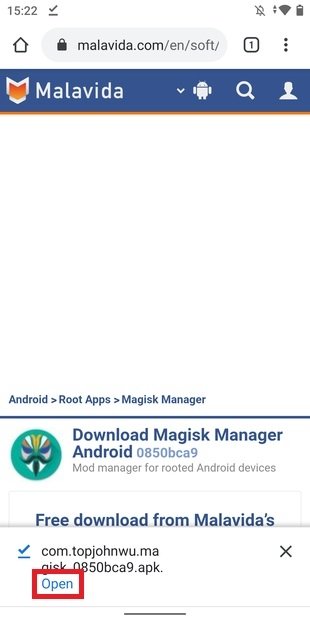 Open the APK you've just downloaded
Tap on Install.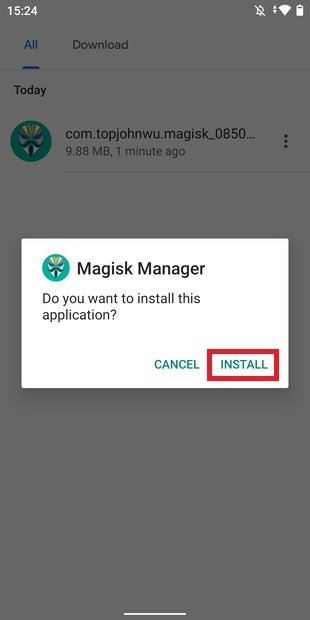 Start installing Magisk
When you have finished the installation, the application will be available in the application box. Remember that you can install Magisk Manager on any device, whether it is rotated or not. However, you should know that the only way to get the most out of it is to have root privileges on your phone. Thanks to that, you will be able to install modules or apply more extensive modifications to the operating system.
How to uninstall Magisk Manager in Android
On the other hand, the uninstalling of this root tool does not differ at all from any other application. If you want to delete it completely, just locate the Magisk Manager icon on your device. Make a long tap on it, and in the pop-up menu, press App info.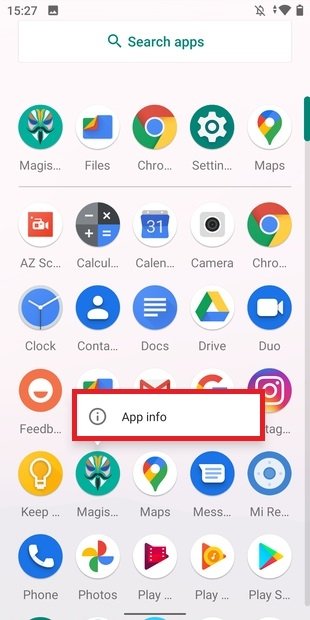 Open the app's info sheet
Use the Uninstall button to start the application deletion process.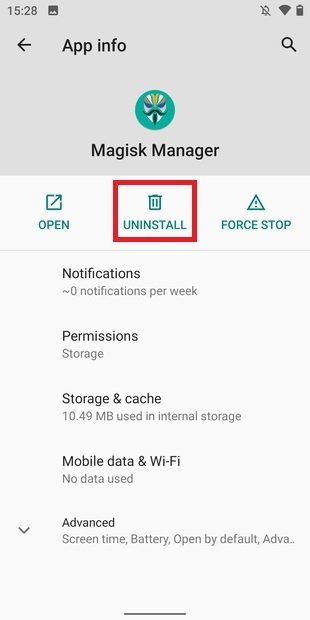 Uninstall button
Finally, tap on Ok to confirm.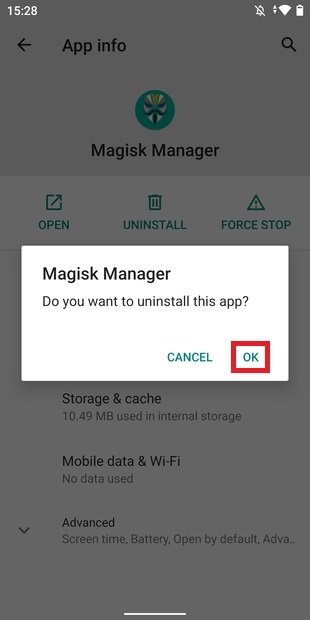 Remove Magisk Manager from the device
After performing these steps, the Magisk Manager will be removed from your phone. Note that even if you uninstall this tool and your device was rooted, it will remain rooted.