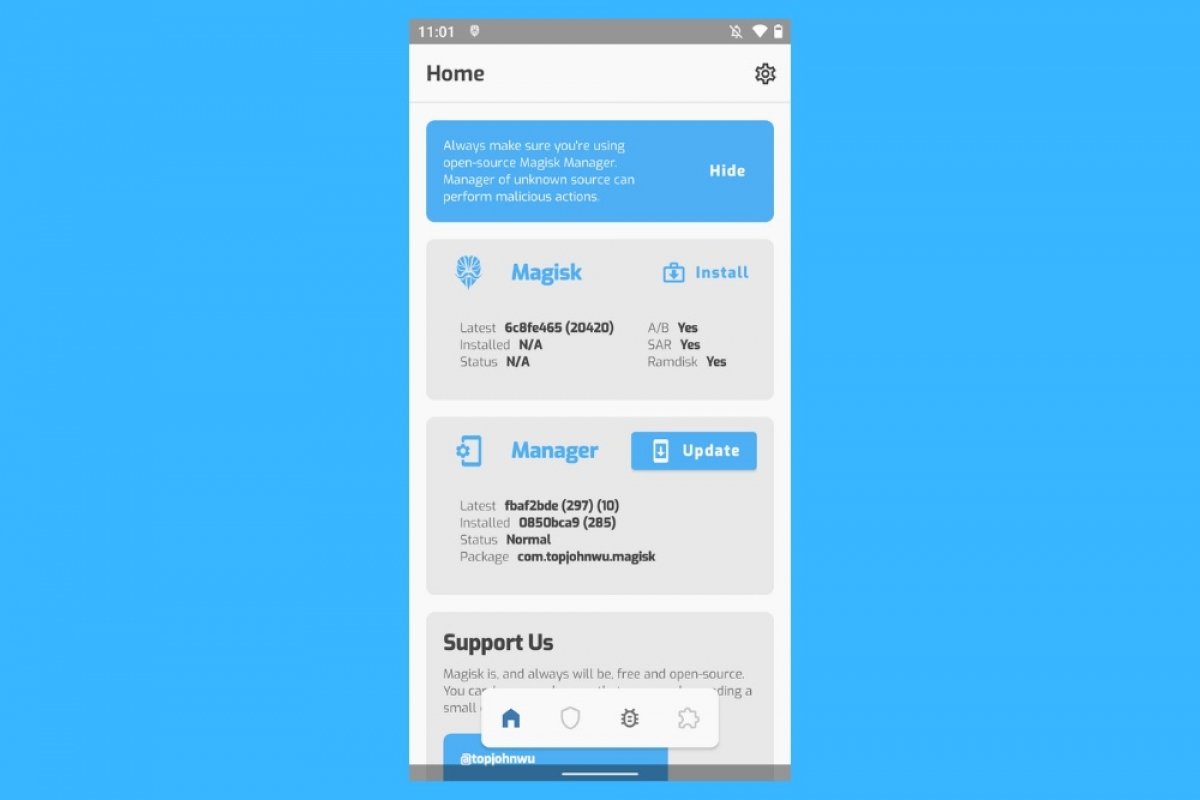 Magisk Manager is not a tool to root our device but to complete the rooting process of a smartphone or tablet by adding its very own modules. Therefore, if your phone has not yet been rooted, you'll have to carry out the entire usual process in these cases. In other words, unlock the bootloader, install a recovery and from there on, complete the rooting process with Magisk.
This process to unlock the bootloader and install the recovery is different on each device, therefore, you'll need to search for information over the Internet about how to carry out on your smartphone model. Remember that this process will delete all the data on your phone, therefore, it's very important to create a backup before starting.
Once you've got the recovery, you'll have to download the Magisk ZIP provided in Magisk Manager and flash it onto the device. Now it's time to reboot the device.
Once the app has been installed, you've only got to check whether everything is working correctly, both the super user permissions as the SafetyNet verification that allows us to use the main functions offered by Magisk, which is basically hiding the root to certain applications that don't usually work on rooted devices.
To be able to download the APK of Magisk Manager, you're going to have to resort to alternative download sites of the likes of Malavida since this app skips the security verification of Google's API and that means that we won't be able to download it from the official Google Play Store.