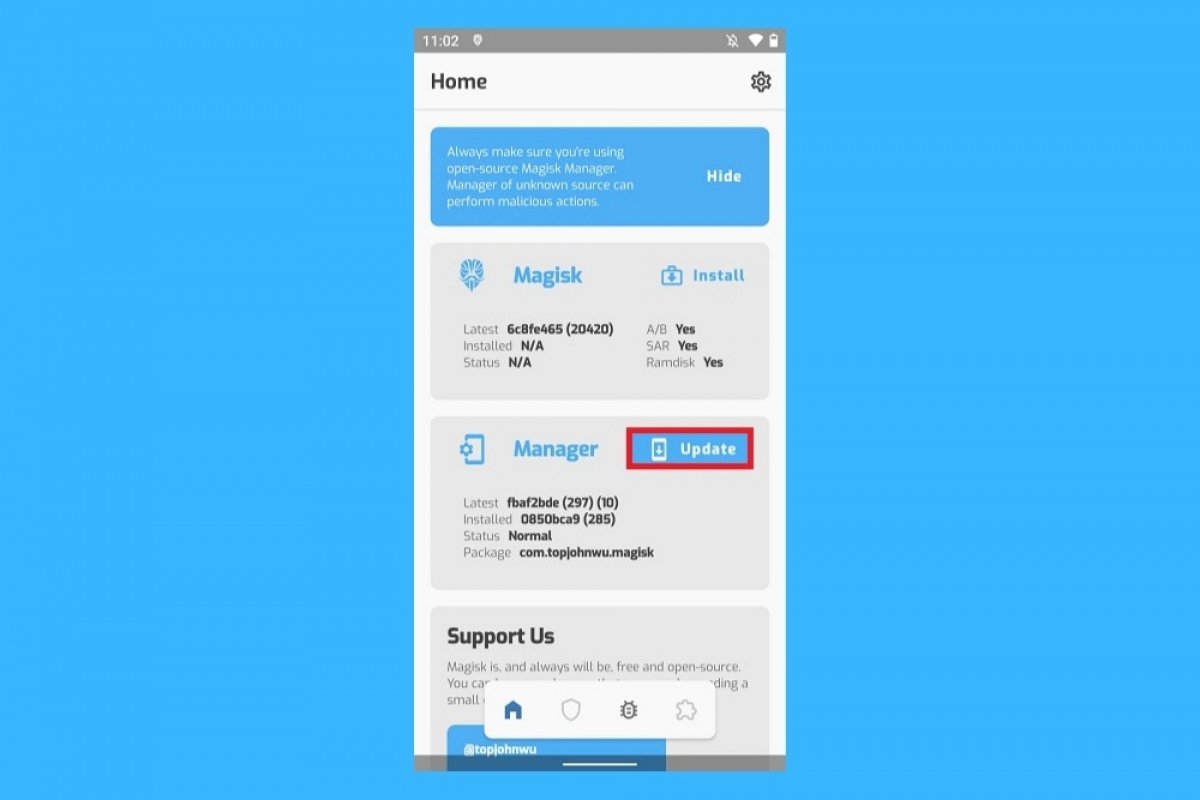 The easiest way to update Magisk Manager once installed is to simply open the app. If there is an updated version, a popup window will notify you as soon as you launch the app, allowing you to choose if you want to download and install the updated version then or if you would rather do it later. If you choose the latter option, you will find the notice Update Magisk Manager on the app's main screen. You can click on it at any time to download and install the new version.
The second option is to check manually if there is a new version available by visiting our website, where we always offer the app's latest available version. Check the APK version number and compare it with the one you have installed. You can find this information by accessing the side menu of the app (click on the lines in the upper left corner) and clicking on About. That is where the version number is displayed. If the version number in our website is greater than the number of the version you have, you need to update Magisk Manager.
The rest of the process is the usual. Whether you accept the update from the app or you choose to download the APK from our website using the Download green button, all you need to do is wait for the download to complete and then launch the app, either using Android's notification or accessing your downloads folder directly. Confirm the operation by clicking the Update button, and in a few seconds, your Magisk Manager will be updated.