Having always the latest version of an application is vital to keep our device safe from possible attacks. Also, it lets us test the latest developments as well as get rid of annoying bugs that the developers have corrected. Magisk Manager is not in Google Play, so it does not have automatic updates from the official Android application store. However, having the latest version of this tool is easy.
The first step is to find out what version you currently have on your device. To do this, find its icon and tap on it for a long time. Then, tap on App info.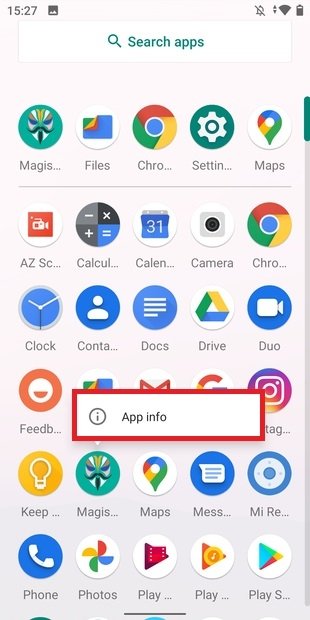 Open the app's info
Now, scroll down to the end of the screen and write down the application version.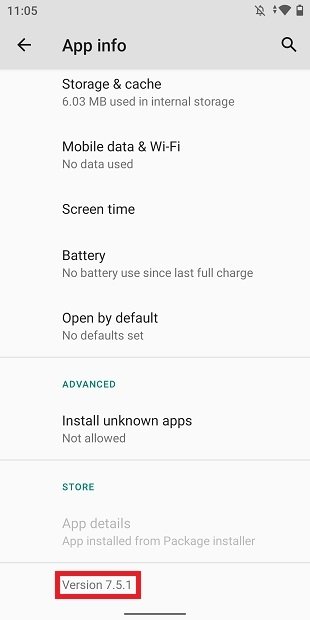 Check the current version of an application
Open the download page in Malavida and check if the versions match. If the number is different, you should update it. In that case, tap on Download to access the download page.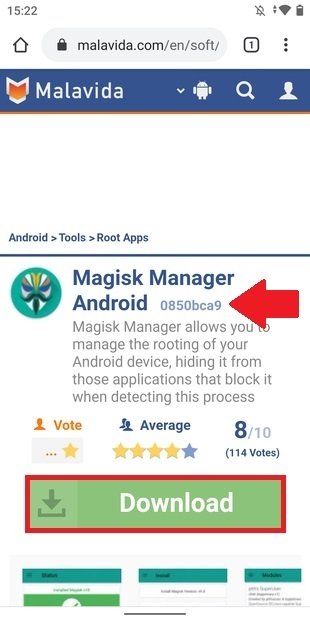 Magisk Manager's datasheet on Malavida
Once there, tap again on Download.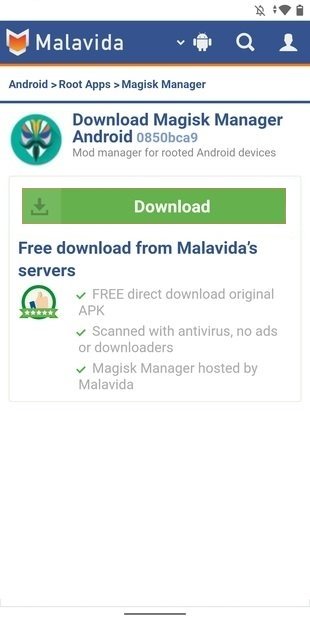 Start downloading Magisk Manager's APK
Open the installation file and tap Install.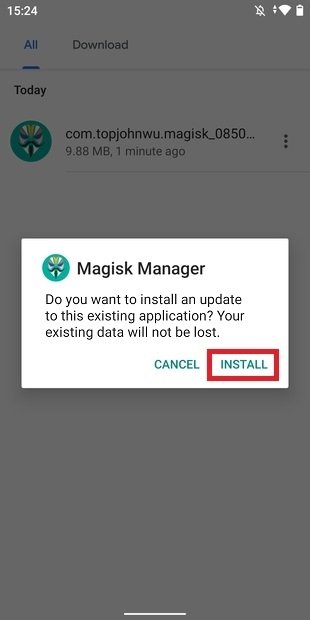 Magisk's installation process
Once the process is finished, you will have the latest version. On the other hand, Magisk Manager can detect that we are running an out-of-date version. In that case, you might receive a notification for updating when you open the application. You can use the Update button to start the update.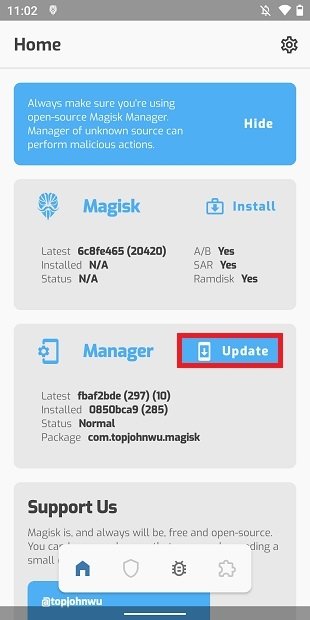 Update from Magisk Manager
If you do not open the application frequently, Magisk Manager will send you a notification to remind you that a new version is available.
Notification of a new version available
In any case, remember that for security reasons, it is essential to have the latest version of Magisk Manager and the rest of your applications.