After the dramatic end of Megaupload, its founder, Kim Dotcom, launched MEGA, in 2013, a new storage service that was designed to be more in line with the usual standards of this type of platform and to be different from the original service. MEGA offered some substantial advantages since its beginnings. For example, it offered 50 GB free just for registering, plus high-speed downloads and extra security with end-to-end encryption. Even today, you can enjoy all these features and upload files from your mobile and share them. To do this, the first thing you must do is install the official MEGA application, available for secure download from Malavida.
Then, it is necessary to create an account. Click on the Create account button.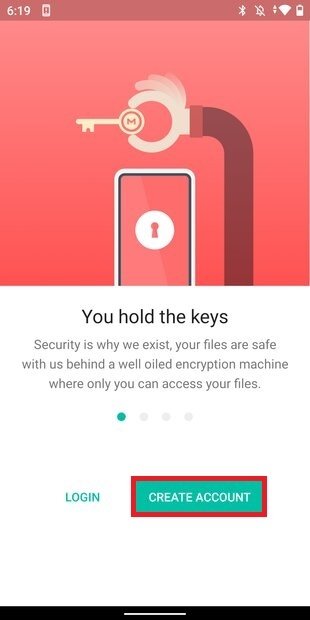 Start the process for a new account
Enter your data, accept the conditions by checking the boxes below, and use the Create account button to continue.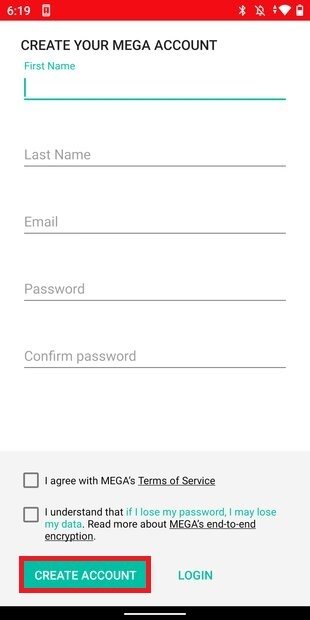 Create a new account
Confirm your account using the link you will receive in your email, and then, click on Setup MEGA. In this way, you will grant the application the necessary permissions to operate.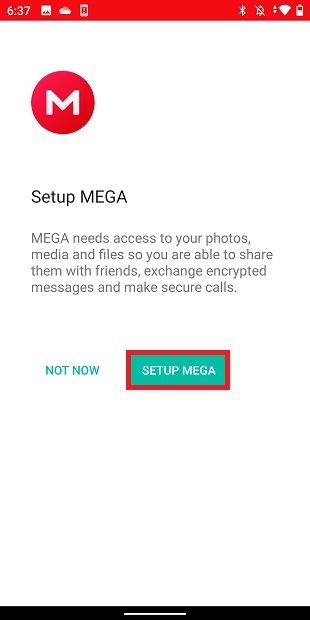 Configure MEGA
If everything went well, you will be redirected to the home screen. To upload a file, tap on the button in the lower right corner.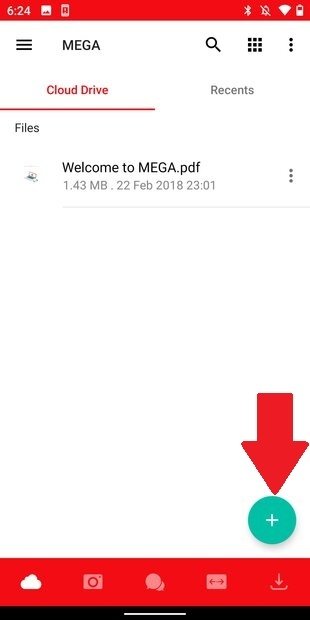 Upload a new file
Choose the location from where the file will be uploaded. You can use local storage or take a picture.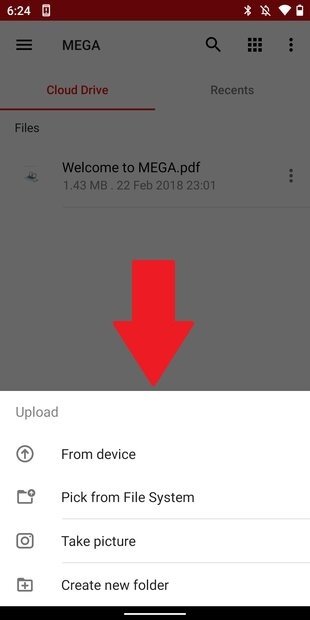 Select the upload source
After the upload, the file will appear on the home page. Now, you can share it with other users. Tap on the three dots next to it to open the options menu.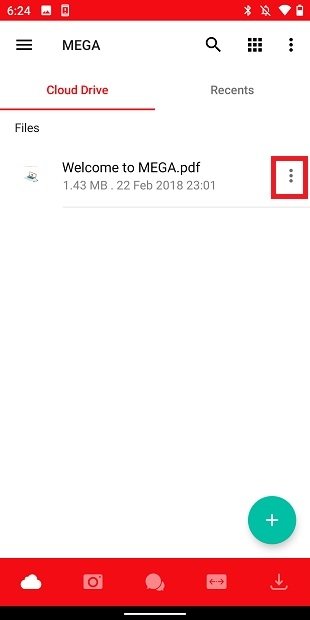 File options menu
You can use the Share option to send the file directly through any application installed on the phone. Of course, this can be a solution for small documents, but not for those that are too heavy. Therefore, use the Get Link option to get a download link.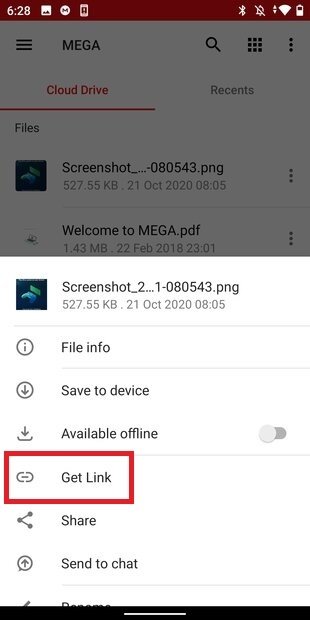 Get a link
Once the link is generated, you can send it by tapping on Send.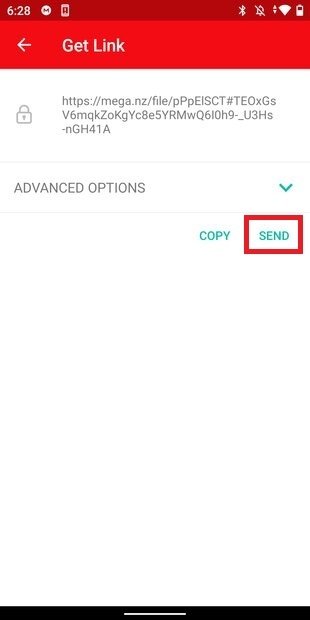 Send the link created with MEGA
Remember that MEGA will always notify you when you have shared a link using a small icon next to the name of the file.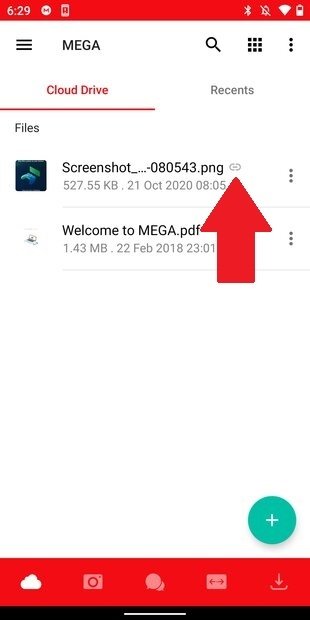 Shared file
Uploading and sharing the files you upload is as simple as that. You now have a way to send your files to whoever you want.