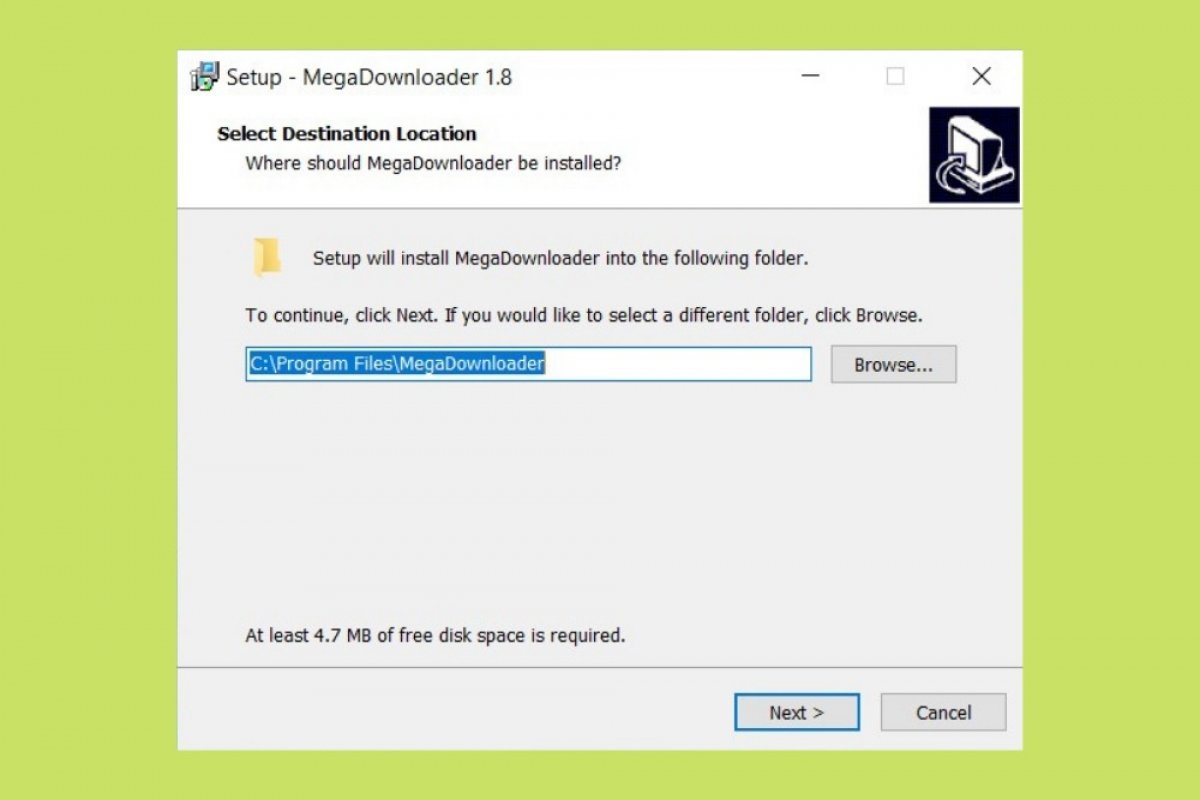 Finding it hard to get this download program working on your computer? Don't know how to install MegaDownloader? We'll show you how step by step so you'll soon be able to see how easy it is to use.
Step 1: Search for the web page where the program's developer has placed the download link to his creation or access the MegaDownlader datasheet on our very own site, press the green Download button and follow the on-screen instructions to download the installation file
Step 2: Once you've got hold of the file, open it and follow the installation instructions. You'll have to think about what you want to do with all the typical options such as adding a shortcut to the desktop, installing it in the default folder, and other sorts of similar questions. Once you've made your mind up, complete all the steps indicated by the wizard until the actual installation really starts.
Step 3: Take a deep breath and stare into the horizon whilst the installation process finishes. Once completed successfully, check the box that reads Run MegaDownloader before leaving the assistant or, if not, search for the program on your computer and open it. That's it, you'll have the program installed and running.
If any issue were to arise during the installation, the best thing to do is go back to the beginning and start all over again. Run the installation and follow all the steps. With a program of this nature, so lightweight and simple, you shouldn't run into too many problems.
But if you were to have problems once again, we recommend you to delete the downloaded file and download it all over again, following each step very carefully. You may have downloaded a corrupted file.