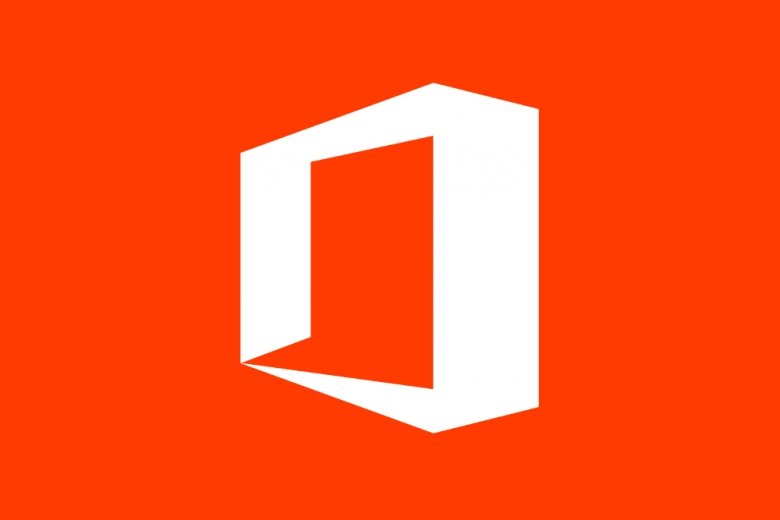 The Microsoft Office suite is one of the most popular and used suites in the computer world. Its different versions have earned the users' trust when it comes to working with documents or publications, just to name two examples, and this has also been extended to this Microsoft Office 2013, the version corresponding to that year. Here, you will find all the software that belongs to the suite: Word, Excel, PowerPoint, Outlook... and much more.
It was the version that replaced Office 2010, and would later be updated to Office 2016, it was published on January 29, 2013. However, it is still the most popular choice for many users. It is compatible with Windows 7 and later system versions, but official Microsoft support ended in April 2018, although the extension will be in effect until April 11, 2023. There are different versions of the software that include more or less content. Its main features include better integration with online services, greater compatibility of formats and functions designed for multi-touch devices.
Office 2013 offers a whole world of possibilities. Every one of its products is, in its respective area, if not the best, one of the best, with unique flexibility capable of satisfying domestic user demands but especially the most advanced needs. Word is a reference for text editors, Excel for spreadsheets, and PowerPoint is almost a standard in the creation of slide shows. All these tools included in this package have thousands of tricks and secrets to discover that will optimize your work to the maximum.
How can you install the suite and start using any of its components in Windows? How can you upgrade to this version? Do I need to activate the software or have a Microsoft account to use it? How do I validate those codes? What programs does the suite include and what do they let me do? These are questions that any Office 2013 user asks himself, and here, you will find quick answers. The following list of tricks and guides will give you tips about how to get the most out of this office suite.
This version of Office codenamed by Microsoft as Office 15 was released on October 25, 2012. It features the following tools:

Word: Text editor for creating and editing documents.
Excel: Spreadsheet tool.
Outlook: email client with calendar functions.
PowerPoint: app for creating slideshow presentations with support for multimedia elements.
Access: a tool for database creation compatible with other Microsoft applications.
Publisher: software for the design and edition of printed publications.
Lync: Skype's business version for communication in work environments.
OneNote: utility for note and task list creation.
InfoPath: software designed to create forms based on XML.
Visio: software for vectorial drawing that can be used to create diagrams (office, database, program flow, and more).
SharePoint Designer: HTML editor focused on creating and editing Microsoft SharePoint sites.
Project: software for the creation and management of projects.

These apps are available in different packages depending on the version: Home and Students, Home and Business, Standard, Professional and Professional Plus, the first being the most basic and the last the most complete.

There are versions of Office that have a product activation key depending on how the software was purchased. This is quite usual with physical copies or new computers that have the program pre-installed. It is a combination of 25 letters and numbers with this structure:

XXXXX-XXXXX-XXXXX-XXXXX-XXXXX

It may be requested during the installation process or you may need to go to Office.com/setup and sign in with your Microsoft account. Then, you will find the option to activate Office, and that is where you will have to enter the key.

If this is a version of Office that came pre-installed on a new computer, you have to go to the Windows Start menu and choose Microsoft Office and the Enable option.

While other versions of Office such as Home, Student, Business, or Professional may require you to provide payment information as well as request to renew your product subscription, the 2013 version may require you to provide payment information as well as request to renew your product subscription.

To update the different Office applications, please follow these instructions below. Maybe during the process, you will notice that it has been updated automatically:

Step 1: Open any of the applications such as Word, Excel or PowerPoint.
Step 2: Go to the File menu and select Account from the list on the left.
Step 3: Under Product Information choose Update Options.
Step 4: Select Enable updates if the option is available and then click on Update Options again. If it is not available, you can skip the next step because it means that automatic updates are already enabled.
Step 5: To continue the manual process, click on Update now to check for updates yourself.
Step 6: Launch the update process and close the window once you see the message It's Updated. Now, you have the latest version of the Office applications.

There are different ways to activate Microsoft Office 2013. They are the following:

Write down the product key and install the suite: in case you have a key assigned to the product (not all versions have it), it will be requested during the installation process. Enter it and you will have activated the program.
Activation via the Internet: After completing the installation and running the applications, the Microsoft Office Activation Wizard can be launched. Then, the option of activating it via the Internet will be available. Select it and click on OK.
Activation by phone: not the best option but you can do so by calling the activation center phone number provided during installation. They will provide you with an ID to enter the program. However, this phone activation may be required if you need to install Office in more computers than you have licenses for.

It will depend on whether your version of Office is for home or business because there are different steps for each of the options. Mostly because each version is downloaded from a different website hosted on Microsoft's servers. Once you have downloaded the installation file, do the next steps:

Step 1: Run the installation process and follow the steps that will be indicated.
Step 2: Once it has been installed with the applications you have selected, you will have to open each of them.
Step 3: they are activated after the first time they are run so you will have to click OK to accept the license terms.
Step 4: It is possible that it has not been automatically activated and manual activation may be required. In that case, it is recommended to click on I want to activate the software via the Internet.

It's the Microsoft office suite that has different applications to handle different functions on files and documents, such as creating, modifying, editing or printing among others. The North American company has become the standard for this type of application package, with the 2013 version being one of its full stable versions. It has the following programs: Word, Excel, PowerPoint, Outlook, OneNote, Access and Publisher.

All its components were updated from the 2010 version but there was one that disappeared: SharePoint Workspace. The reason was its replacement by online storage services, first named SkyDrive and then OneDrive.

Many things have changed in the suite since its first version for the Apple Macintosh in 1989 and, a year later, for Windows. The features of this one were very basic compared to what we know now, although in addition to the text editor, the spreadsheet application and the presentation tool, it already offered Access and Microsoft Schedule Plus, which functions have now been incorporated into Outlook.