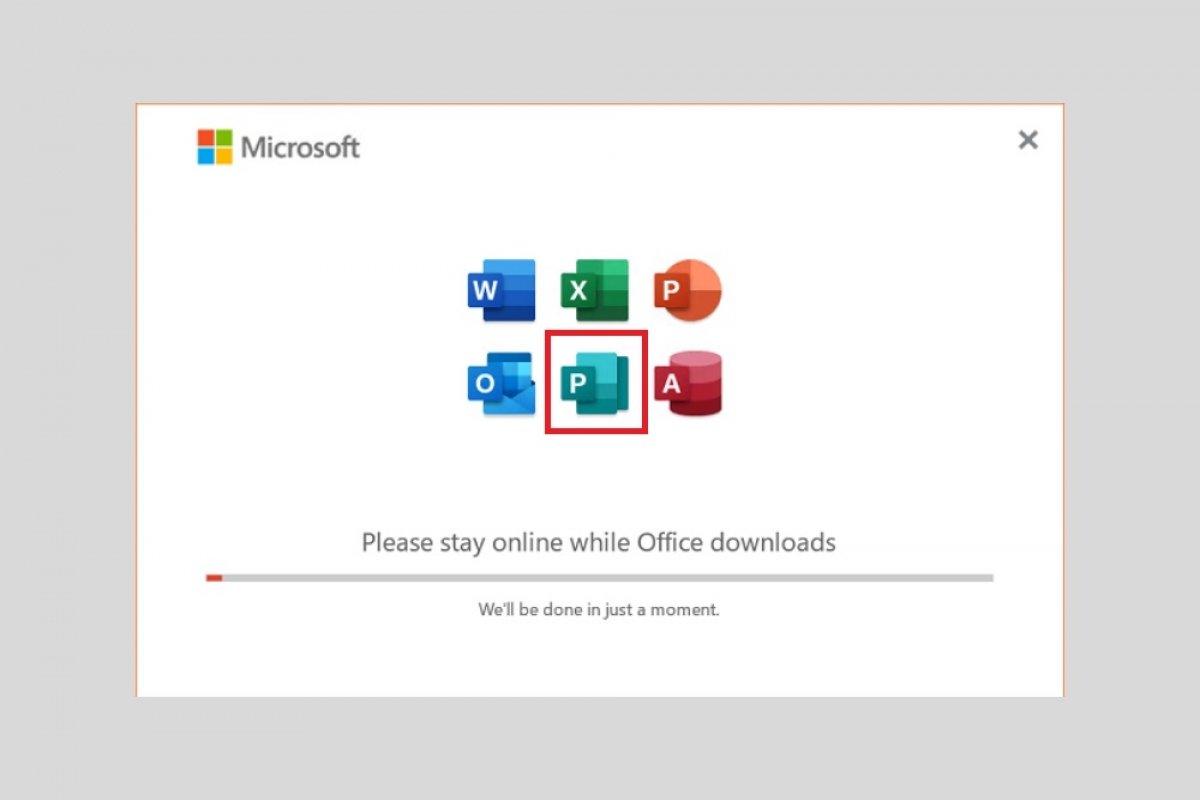 Microsoft Publisher has a really simple installation process. The first step to enjoy this magnificent design tool on your computer is to get its installer. Do it with the download button that you will find on this page. This will take you to the Publisher tab in Malavida. Please, take some time to read about the requirements and application features shown there. Then, click on Download to access the download page.
Publisher's download page
Once again, use the Download button to start the download.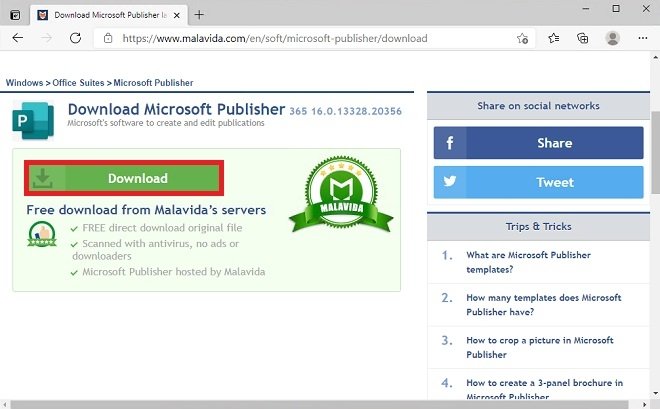 Start downloading the installer
The file provided in Malavida is completely safe. It also includes two versions of the Microsoft Publisher installer. If you have a 64-bit computer, select the one with X64 in its name. Otherwise, use the X86 installer.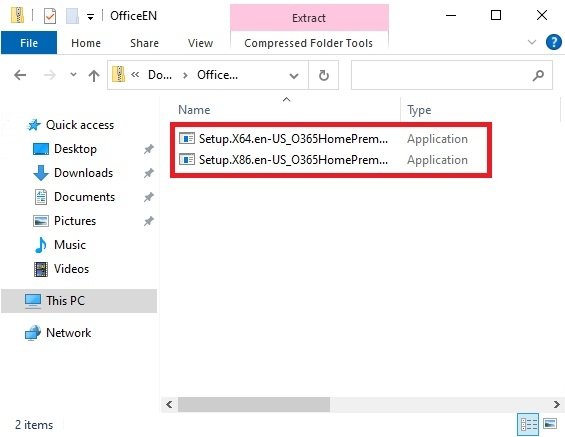 Extract the appropriate installer according to your architecture
The installation will start immediately. You must stay connected to the Internet during the whole process so that the installer installs the latest version available.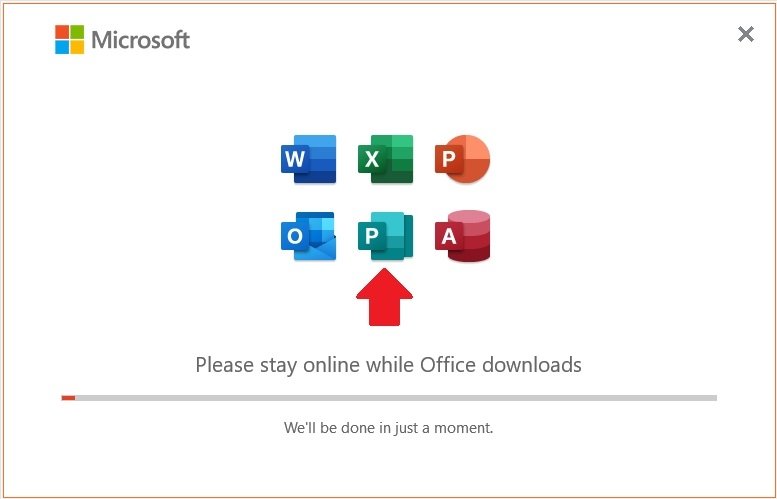 Installation progress
When finished, Microsoft Publisher will be available on your computer. You can access it from the usual places, such as the start menu.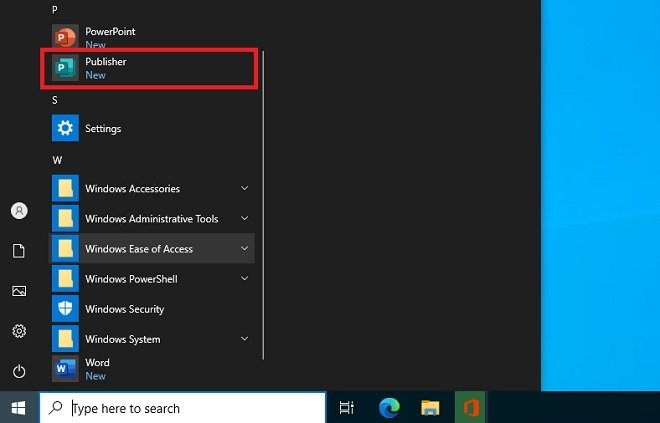 Installation completed
We must also point out that Publisher is part of a suite of office applications. So, it cannot be installed individually. As a result, after completing the process, Word, Excel, Access, Outlook, and PowerPoint will be installed on your computer.
Finally, remember that this application is not free. Currently, you can activate it in two different ways, by subscribing to the Microsoft 365 service or by paying for a license. There are a few added advantages when using the first activation method over the second one. For example, it offers cloud storage and unlimited updates, even in large versions of the office suite.