Word auto-saves every document you create. In this way, the work performed is protected against possible unexpected application shutdowns. This temporary document is located, by default, in the following path:
C:\Users\username\AppData\Roaming\Microsoft\Word
In this way, you can use the file explorer to recover any document that you have not been able to save. You need to know that Word automatically detects unexpected shutdowns and offers the user to recover their work on restart. Therefore, in general terms, it will not be necessary to locate the temporary Word file manually.
If you wish to modify the directory, simply go to the File menu and click on Options.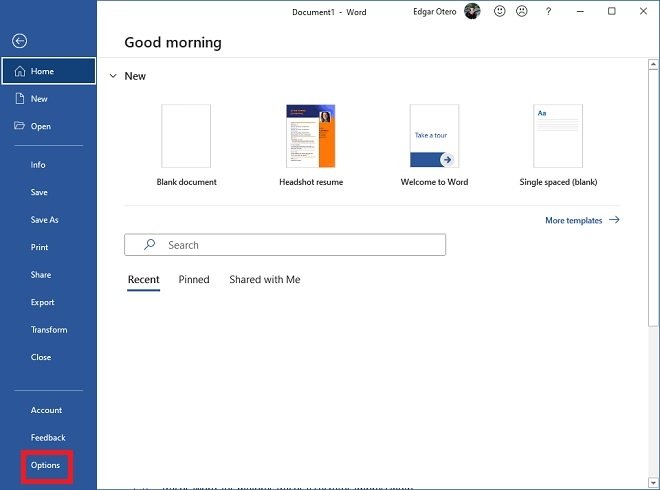 Open Word's settings
In the settings window, open the Save section and look at the path next to the AutoRecover file location. If you click on the Browse button, you can select a new directory for the temporary Word file.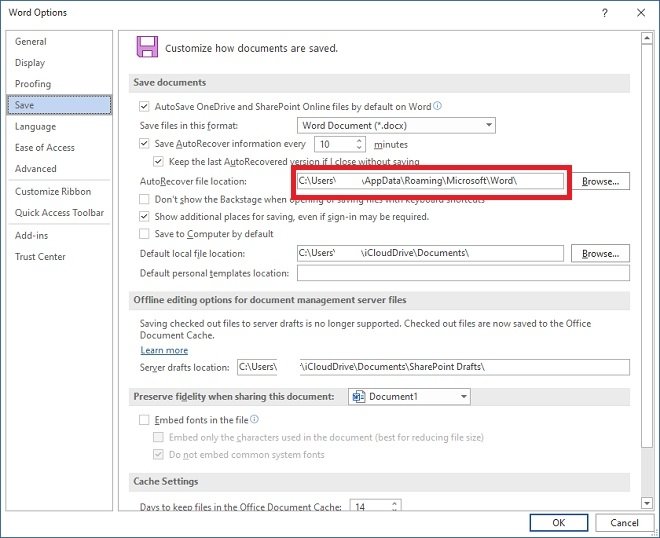 Modify Word's temporary folder
When you are done, remember to save your changes by clicking Ok. A good reason for changing the directory of the autosave file is to make it more accessible, perhaps by placing it in the documents folder. You can also use this feature in the cloud by placing the path in a folder that you have synchronized with any storage service, such as Google Drive, Dropbox, or OneDrive.
Finally, do not forget that other related options are available to you. For example, it is possible to set how often the recovery file should be created. The shorter the time-lapse, the lower the chances of data loss due to power failures or possible Microsoft Word shutdowns.