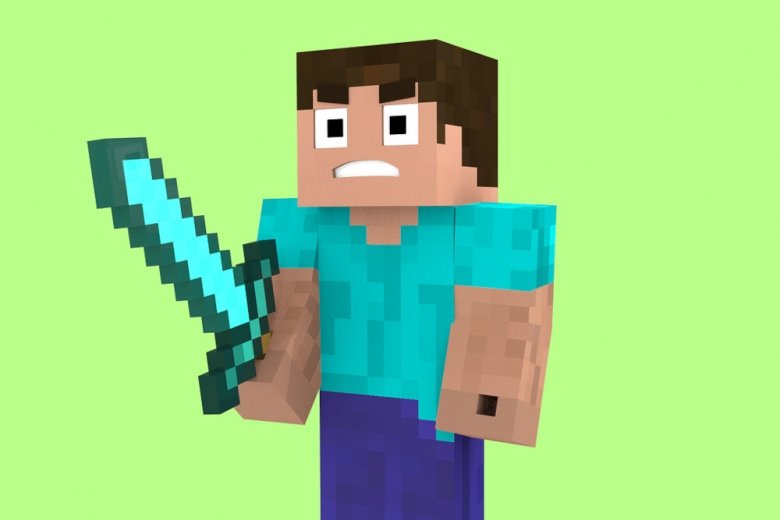 The world of video games is advancing unabated, but among so many novelties, there is a game that remains at the top of the list of best games or recommended games, Minecraft. Minecraft is a sandbox or 3D open-world game where the objective of the player is to survive in a hostile environment, for which it must collect all kinds of objects and materials from the environment. However, the most distinctive hallmark is its graphics, that far from looking for realism, offers a totally pixelated and gridded look typical of the 8-bit world and that has set a trend.
In this infinite adventure, the player will have to collect materials and objects from the environment that can be used for its benefit: build (or craft as it is known in slang) a house or shelter to avoid enemies and stay safe, create all kinds of tools and utilities, get food thanks to the animals and plants available, and such. A world of possibilities that will turn you into a full-time explorer.   Navigating the world of Minecraft is not easy. For this reason, we have created this compilation of guides where different aspects of the game in its Windows version are discussed.
We will go from the most basic aspects, for example, how to install the game, what are the technical requirements you must meet to play it, or how to move between the options of the game, to the most complex, such is the case of the keyboard commands to implement tricks of all kinds to make your life a little easier. We will see in-depth all the existing customization possibilities (in fact, there is a large community of users who continuously offer new content in the form of skins and MODs).
Download now the demo version that we offer you, follow our steps to launch it on your PC, create your character, and start your journey to discover all the secrets of this game, no matter if you play alone, with friends, or online with other users around the world. Your expertise and our help are the perfect combinations for you to enjoy a video game like never before, especially one like this one, a mass phenomenon. Welcome to the block game par excellence, welcome to Minecraft.