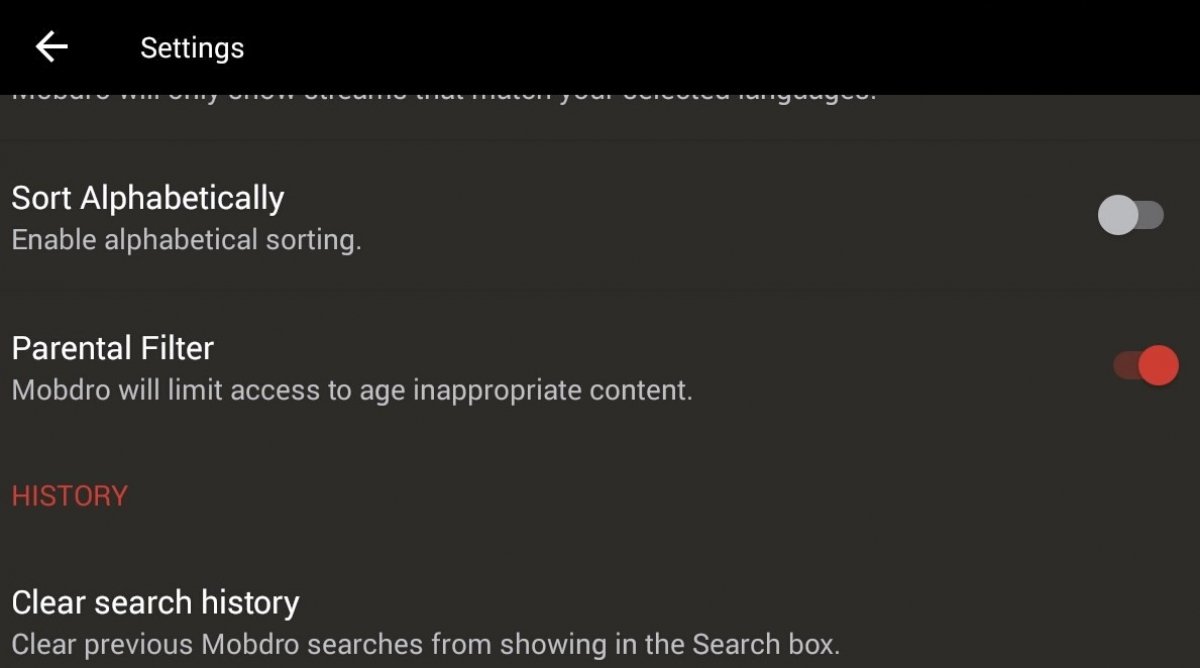 To be able to block adult contents in Mobdro, we have to follow these steps:
Step 1: open the application and go to the configuration menu. You'll find it in the upper left-hand corner, under the menu indicated by the three horizontal and parallel lines.
Step 2: once you've dropped down the menu, go to the Settings option.
Step 3: now go to the section labelled as Content. There you'll find another option called Parental Filter where you'll have the possibility to limit the access to adult contents so your kids can't view inappropriate channels for their age. To enable this option, simply tap the button.
With this simple action, you can prevent your children or any other kid from playing channels, movies or series that aren't suitable for their age group due to any sort of reason. Nevertheless, it's not without fail because this filtering process depends on how Mobdro may have categorized the video in question.
This application has consolidates as one of the best tools to watch TV, series, and movies online via streaming from an Android smartphone or tablet. We only have to download the APK and run the app to be able to access a wide range of TV channels and streams to watch different contents. The latter are sorted by topics and can be filtered by languages from the application's configuration.
Over the last few months, quite a few applications to watch TV similar to Mobdro have appeared, as is the case of You TV Player. You won't find any of them on Google Play so you'll have to come to Malavida to keep up with the newest additions and the updates to the latest versions.