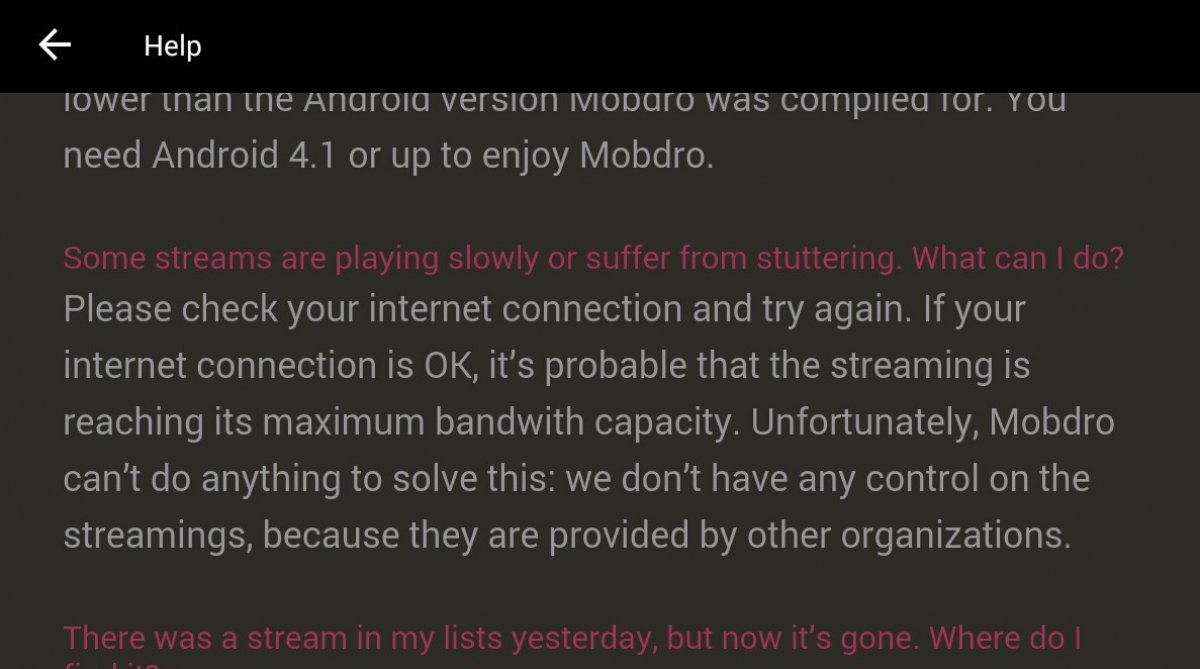 To be able to fix possible buffering problems in Mobdro, its developers recommend us to check our Internet connection and reload the channel to see if that fixes the problem. The channel may have reach its maximum bandwidth leading to broadcast interruptions. Therefore, another possible piece of advice could be to place our receiving device as close as possible to the WiFi transmitter to make sure the signal arrives without any kind of cut.
As we've indicated before, Mobdro can't really fix those problems itself, mainly due to two reasons:
The streams don't rely on Mobdro but on whoever provides them.
They obviously can't fix user connection problems.
As you've probably realized if you've ever had buffering problems, this can cause the app's channels to play much slower, whether you're trying to watch movies, series, TV or streams about different topics.
Despite problems of this nature, Mobdro is still one of the favorite applications for loads of users when it comes to watching TV on Android, together with other apps of the likes You TV Player or UKNOWTV. Its success is mainly due to the fact that it offers us access to hundreds of paid channels from all over the world about all sorts of different topics and it's also really easy to use: apart from the application, we won't have to download anything else or any other complementary app to our device. Apart from that, we also have to mention that its adverts aren't at all invasive and isn't shown the majority of time.