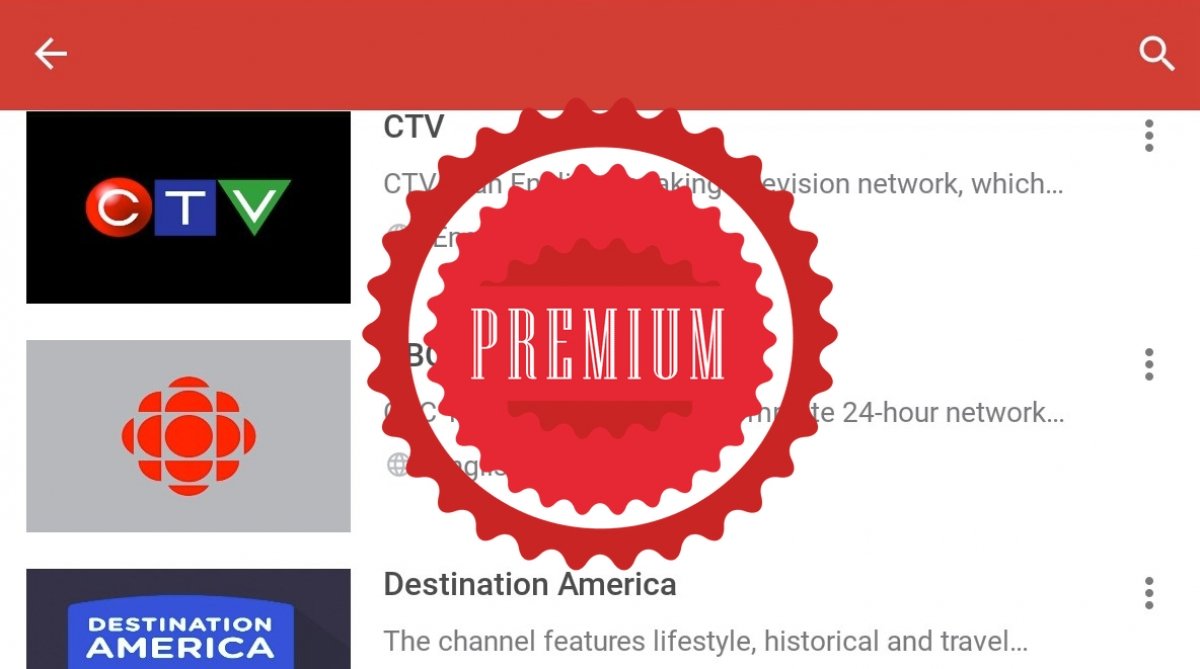 According to its developers, we can remove the adverts from Mobdro. For such purpose, we have to go to the Mobdro logo that allegedly appears in the top left-hand corner of the application and choose the option Go Premium. But if you're already using the ordinary version of this app, you'll probably notice that that logo can't be found anywhere so these instructions probably refer to a previous version of the app.
In other words, it looks like Mobdro has removed the possibility to get hold of a Premium version, only offering use a free version. The latter allows us to play any of the contents offered but with adverts on the app's interface as well as publicity when accessing or leaving channel. However, the latter isn't too common and therefore the user experience is quite satisfactory despite the presence of a few ads every now and again.
Adverts have undoubtedly become one of the most popular systems used by mobile application developers to make money as users can make use of certain services for free whilst the advertisers pay to show their adverts. However, users can also pay to remove them and are usually also offered some sort of extra function after going premium. In the case of Mobdro, if we manage to get hold of this paid pro version, we can record any channel on our phone without any time limits and we can also send the broadcast to a larger screen or television by means of its compatibility with Google Chromecast.